SOURCE: IDRW.ORG TEAM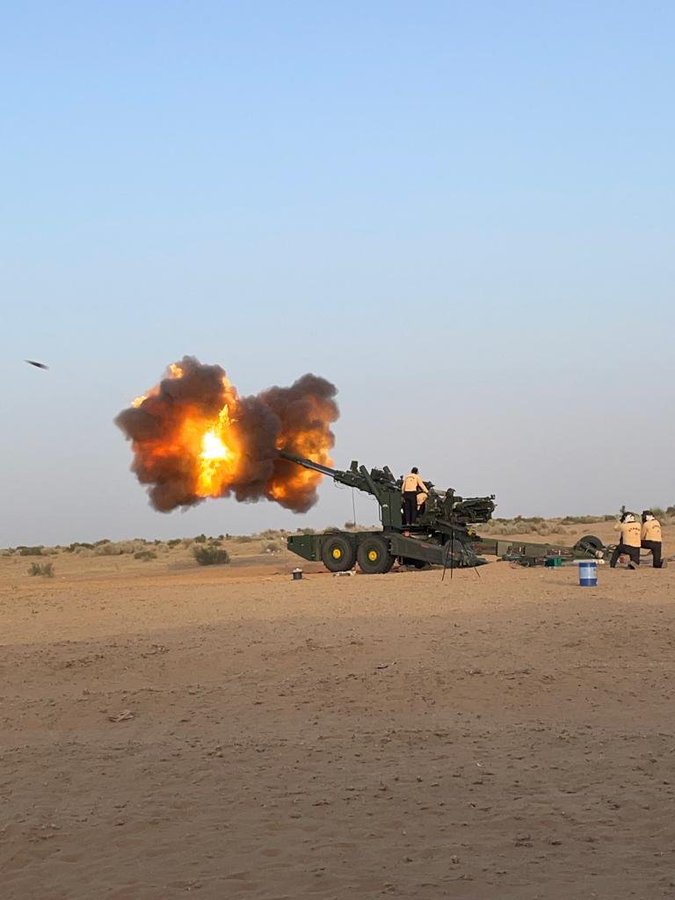 The Advanced Towed Artillery Gun System (ATAGS), India's indigenously developed artillery powerhouse, is back in action! After undergoing modifications based on the Indian Army's feedback, the 155mm beast has returned to the Pokhran Field Firing Range for fresh trials, according to First India News, a leading Rajasthani news channel.
Reports suggest that the upgraded ATAGS is hitting its targets with pinpoint accuracy, much to the satisfaction of both Indian Army and DRDO officials present at the trials. These trials hold immense significance, as the Army is expected to place orders for a whopping 307 ATAGS guns once the trials are successfully concluded.
Continue reading