Europe
SOURCE: Air Recognition
British engineers have today revealed some of the latest concepts under development for the Royal Air Force's next-generation combat air system. The pioneering technology is being delivered by Team Tempest, a UK technology and defence partnership formed by BAE Systems, Leonardo, MBDA, Rolls-Royce and the RAF, and involving hundreds of high-tech companies, SMEs and academia across the UK.
Tempest is one of the UK's most ambitious technological endeavours and designed to deliver a highly advanced, adaptable combat air system to come into service from the mid-2030s. This next generation combat aircraft, which forms part of a wider combat air system, will exploit new technologies as they evolve to respond to the changing nature of the battlespace, addressing increasingly high-tech and complex threats and conflict.
Continue reading
SOURCE: Al-Masdar Al-'Arabi
The Armenian Ministry of Defense announced on Monday that the Artsakh Defense Army shot down an Azerbaijani Su-25 jet that was flying over the Karabakh region.
"The #Azerbaijani Air Force operates Su-25 fighter jets along the border with the air support of F-16 fighter jets of the Air Force of Turkey," the Press Secretary for the Armenian Ministry of Defense, Shushan Stepanyan, said on Monday.
Continue reading
SOURCE: AP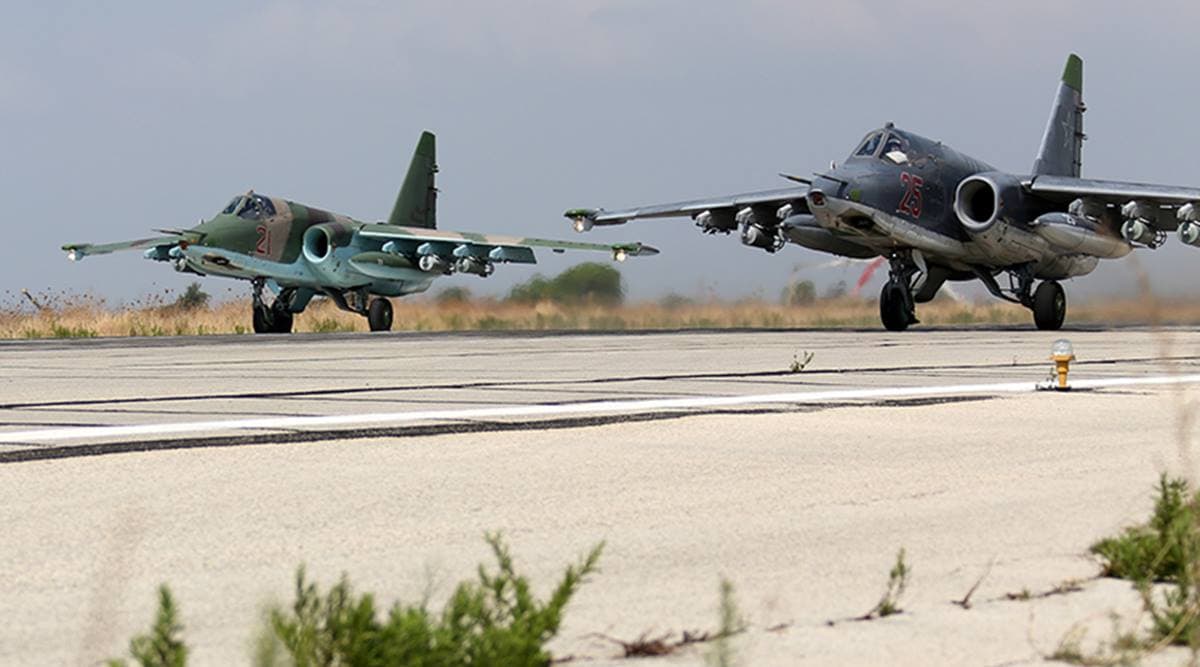 Armenia said one of its warplanes was shot down Tuesday by a fighter jet from Azerbaijan"s ally Turkey, killing the pilot, in fighting over the separatist territory of Nagorno-Karabakh. Both Turkey and Azerbaijan denied it.
The move would represent a major escalation in the decades-old conflict between Armenia and Azerbaijan over the region that was reignited on Sunday. It followed numerous calls from around the globe for a cease-fire.
Continue reading
SOURCE: RETUERS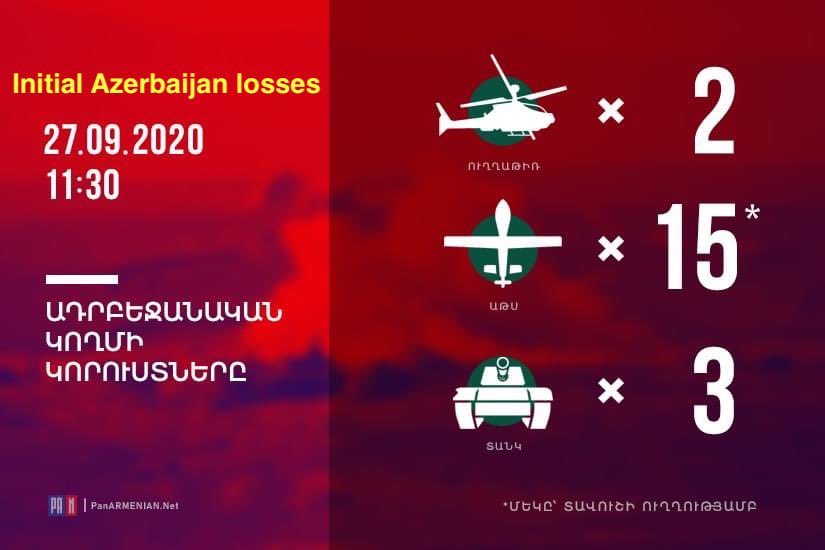 The defence ministry of the breakaway Nagorno-Karabakh region said it had destroyed four of Azerbaijan's helicopters, 15 drones and 10 tanks during clashes that flared early on Sunday.
Armenia declared martial law and mobilised its male population on Sunday after the clashes with Azerbaijan over Nagorno-Karabakh. Both sides reported fatalities.
Continue reading