N & S America
SOURCE: SPUTNIK
The US has already slammed its NATO ally, Turkey, over its the latter's decision to buy air defence missile systems from Russia, and now is pressing India to abandone alleged plans to buy the same weapons from Moscow. The US fears that its stealth jets are visible to the S-400s, a suspicion that may be behind Washington's efforts to dissuade allies and partners from buying the Russian missile systems, The National Interest, an online media outlet, alleged.
The National Interest indicated that the F-22 and the F-35 fighter jet, as well as the B-2 Spirit stealth bomber, rely on speed and ability to rapidly enter and exit air defence radar zones. However, as the outlet points out, the S-400s have become increasingly advanced as they now communicate their radar data in real-time.
Continue reading
SOURCE: DEFENSE ONE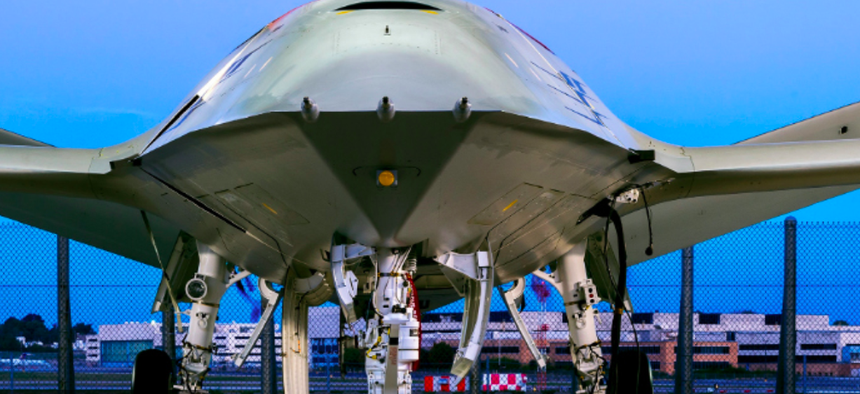 One day, drones may make up nearly half of a carrier air wing — but don't expect that overnight, the Navy's warfighting requirements chief told lawmakers this week. "We think we could get upwards of 40 percent of the aircraft in an air wing that are unmanned and then transition beyond that. So I think the logical step would be trying to follow a logical crawl, walk, run," Vice Adm. James Kilby told lawmakers gathered for a Thursday hearing.
Kilby, the deputy chief of naval operations for warfighting requirements and capabilities, was on Capitol Hill to discuss the Navy Department's new Unmanned Campaign Framework, which covers uncrewed ground, maritime, and airborne weapons. Lawmakers have been skeptical of the Navy's unmanned plans for some time. Kilby said the new report had led Navy leaders to conclude that "we were focused on platforms too narrowly and not looking at the enabling technologies that will bring those all to bear."
Continue reading
SOURCE: Popular Mechanics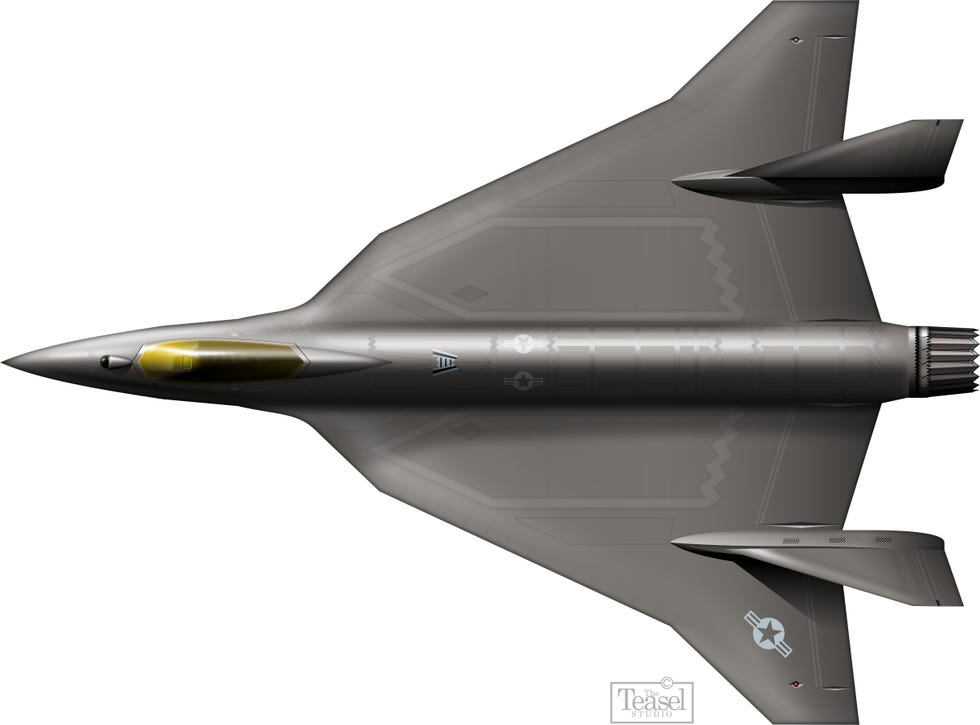 Last month, U.S. Air Force Chief of Staff Gen. C.Q. Brown caused a stir when he announced the service was looking into buying a brand-new fighter jet to help replace the F-16 Viper. Such a jet doesn't exist—yet—but thanks to new digital engineering techniques, it could actually enter service before 2030.
Now, the alternative aviation magazine Hush-Kit has brought experts together to design that potential F-16 replacement. The result: the F-36 Kingsnake lightweight fighter. Hush-Kit huddled with aviation authorities Stephen Mcparlin and James Smith, who helped bring aircraft like the F-35 Joint Strike Fighter and Eurofighter Typhoon to life. Then, illustrator Andy Godfrey from the Teasel Studio took their ideas and created this concept art for the F-36:
Continue reading
SOURCE: Janes.com
The contract awarded to Raytheon for AIM-120 Advanced Medium Range Air-to-Air Missile (AMRAAM) aircraft integration support lists several aircraft types that carry the system, before expanding its remit to potentially include those existing types that do not, as well as a type or types that have yet to enter into service.
"This contract will provide the necessary aircraft lab, flight test, flight clearance, and simulation support during all integration requirements in AMRAAM for F-15, F-16, F/A-18, F-22, F-35, and other current inventory or next-generation platforms that may join the air force or navy inventory before the end of fiscal year 2029," the Department of Defense (DoD) said in its contract notification.
Continue reading
SOURCE: AFP
A US fighter jet on a training mission from a British Royal Air Force base in eastern England crashed in the North Sea on Monday. "A US Air Force F-15C Eagle crashed at approximately 0940 (0840 GMT) today (Monday) in the North Sea," said USAF Captain Miranda T. Simmons, from RAF Lakenheath.
"The cause of the crash, as well as the status of the pilot, are unknown at this time, and UK Search and Rescue have been called to support." The plane took off from the RAF Lakenheath base, near Mildenhall, in Suffolk, which hosts the 48th Fighter Wing of the US Air Force. The BBC said the plane was believed to have gone down 74 nautical miles (137 kilometres) off the East Yorkshire coast. Continue reading →