News Beat
News Beat reporting is an idrw.org initiative to let our Readers to report News Based on Actual facts but some how has not been reported in Main Stream Media .
SOURCE: VISHAL KARPE / NEWS BEAT / IDRW.ORG
It seems India had enough on Quality issues plaguing its AL-31F turbofan engines used to power India's front line Sukhoi-30MKI Fighter jets and is currently working with French Safran aircraft engine manufacturer to develop a higher thrust engine jointly based on the current Kaveri engine.
According to a report prepared by " The Print ", India is currently holding confidential talks with the French company to explore the possibility to develop a 125kN thrust Class engine to replace current 123 kN Thrust Class AL-31FP turbofan engines developed by Salyut-HAL. According to the report, Kaveri engine derivative once in production will be replaced under " Super-30″ Program. Continue reading →
SOURCE: VISHAL KARPE / NEWS BEAT / IDRW.ORG
BrahMos Aerospace developed BrahMos-A supersonic cruise missile which was scheduled to be fired from a Sukhoi-30 MKI towards a decommissioned naval ship by end of this month currently waits for approvals from the Lord Indra ( god of lightning, thunder, storms, rains) since the news coming from the test site is not so positive.
Monitoring team at the test site in the Bay of Bengal is witnessing severe bad weather condition in the area which could postpone already delayed first debut flight test of fully loaded BrahMos-A Cruise missile from a Sukhoi-30 MKI. Continue reading →
SOURCE: VISHAL KARPE / NEWS BEAT / IDRW.ORG
India is all set to re-issue a request for information (RFI) to procure nine turbofan aircraft capable of performing a range of roles. India already operates a small fleet of modified Gulfstream III and Bombardier Global 5000 jets to perform surveying, target towing, communications intelligence and signals intelligence (SIGINT).
Since 2012, India's Intelligent agencies and Indian air force have been looking to expand its fleet of Snooping Aircraft capable of operating in a range of environments from tropical to very high altitudes. Continue reading →
SOURCE: AJAY NAIK / NEWS BEAT / IDRW.ORG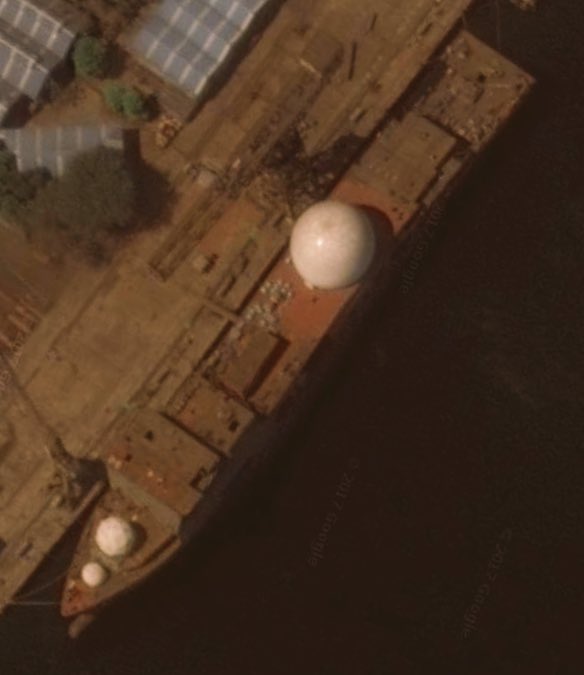 Latest satellite imaginary confirms installation of Radar dome on India's VC 11184 Ship currently under construction at Hindustan Shipyard Limited in Visakhapatnam. VC 11184 will be India's first Ballistic Missile Tracking Ship which will propel India into an Elite Club Four Countries (US, Russia, China and France) who have developed similar ships to track Ballistic missiles launches.
VC 11184 will have two AESA radar arrays, one in the S band and one X band. The S Band array is used for scanning large volumes of the sky for objects and for tracking missiles in flight, while the X band array is used for zeroing in on small hard to detect objects like reentry vehicles, missile interceptors, or even tiny satellites. Continue reading →
SOURCE: VISHAL KARPE / NEWS BEAT / IDRW.ORG
Six months back French Government in its effort to clear Stored aircraft inventory graveyard initiated talks with India for the possible sale of 31 retired Anglo-French designed Jaguar Deep Strike aircraft to Indian Air force. Stored Jaguar will be cannibalized for spares and parts and are not intended to make them operational again.
Since Indian air force intends to keep Jaguar Deep Strike aircraft operational till 2034, India will be required many parts of the air-frame which get replaced over the due of time but French reportedly have also made an interesting offer on possible sale of Mirage-2000s to India. Continue reading →
SOURCE: AJAY NAIK / NEWS BEAT / IDRW.ORG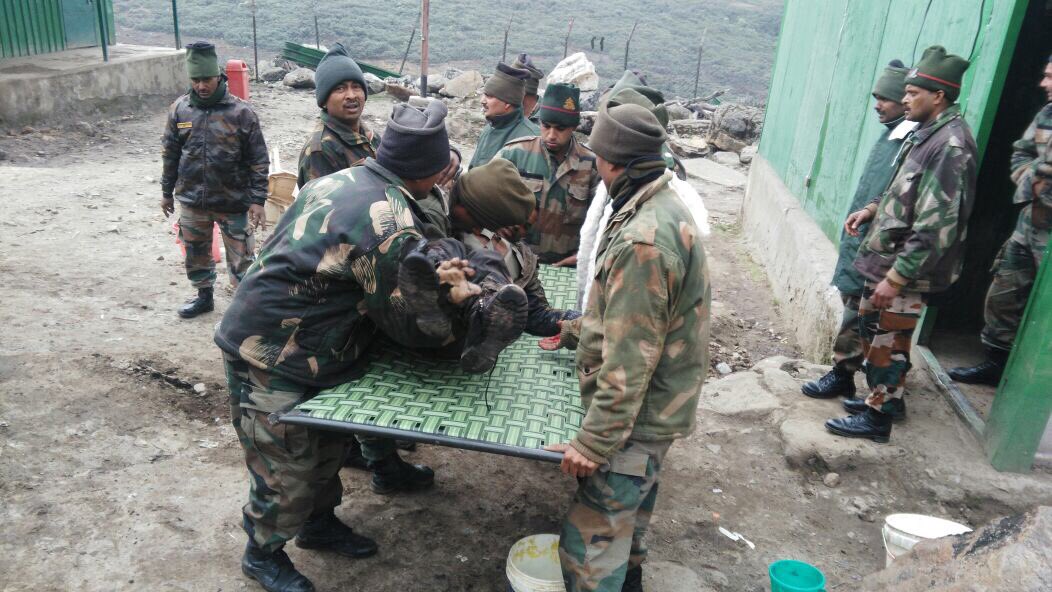 Pakistan's popular Urdu language television channel Dunya TV on 17/07/2017 carried out a news report which reported that At least 158 Indian soldiers have been killed on Monday as China fired rockets across the border.
Dunya News also posted images of the so-called cross border attack which killed 158 Indian Army Soldiers . Image posted were all genuine in nature but it seems Pakistani media has fallen for Internet Hoax which has gone viral in Social Media especially within Pakistani community but images circulated were not what it seemed and genuine pictures were fabricated for propaganda. Continue reading →