Asia
SOURCE: RAJIV BHATIA / FOR MY TAKE / IDRW.ORG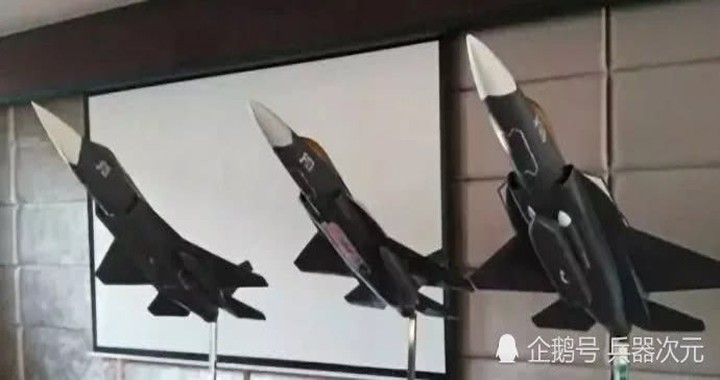 Pakistan Airforce has initiated " Project AZM" under which they plan to commence development of a 5th-generation fighter jet which will go on to replace aging Mirage-III/V and the older lot of F-16 fighter jet from PAF's fleet. What PAF claimed was supposed to be an indigenous program, basically will be a product designed and developed completely by Chengdu Aircraft Corporation (CAC) which is a Chinese aerospace conglomerate which previously developed JF-17 fighter jet specifically for Pakistan.
China which has developed J-20 and J-31 Stealth fighter aircraft on its own had offered Pakistan in past , J-31 fighter aircraft which was presumably rejected by the PAF due to the high procurement and maintenance cost of the dual-engine fighter due to which CAC was rather asked to come up with low-cost options which apparently got leaked blowing the cover of PAF's attempt to brand it as an indigenous program in first place. Continue reading →
SOURCE: RAJIV BHATIA / FOR MY TAKE / IDRW.ORG
50 years and counting, Pakistani Air Force's love affair with French bird doesn't seem to have completely diminished even when County produces JF-17 fighter jet with help of China, that it is eyeing to procure nearly 30 former Egyptian Mirage-V fighter jet from Cairo which has been long retired from the fleet. Over 170+ jets are still operational which makes up eight different Mirage variants which are carefully maintained at Mirage Rebuild Factory (MRF) at the Kamra complex.
First Inducted in 1967, even with rapid induction of JF-17, PAF plans to hold on to the old Mirage's for longer than expected due to better range and weapons load capacity than the JF-17 which was supposed to replace them in the first place, It is not clear if the 30 Mirage-V fighter jet from Cairo can be put back in the air or not but it won't be unusual if PAF does that. Continue reading →
SOURCE: AMIT PANDEY/ FOR MY TAKE / IDRW.ORG
After Turkey and Pakistan signed their biggest-ever arms deal, for the supply of 30 T129 ATAK multipurpose helicopters for the Pakistani military for $1.5 billion. US-based manufacturer Honeywell and Britain's Rolls-Royce has been blocked by US Administration for the supply of LHTEC T800-4A turboshaft engines which powers the T129 ATAK attack choppers.
US-made parts of the engines that are meant to power the aircraft have been denied export license from the US Department of Defense. Pakistan and Turkey agreed to seek a replacement variant for the engines but it will prolong the deliveries of the T129 ATAK attack choppers since it will need to go through re-certification of the engines. Continue reading →
SOURCE: ABHAY KESARKAR / FOR MY TAKE / IDRW.ORG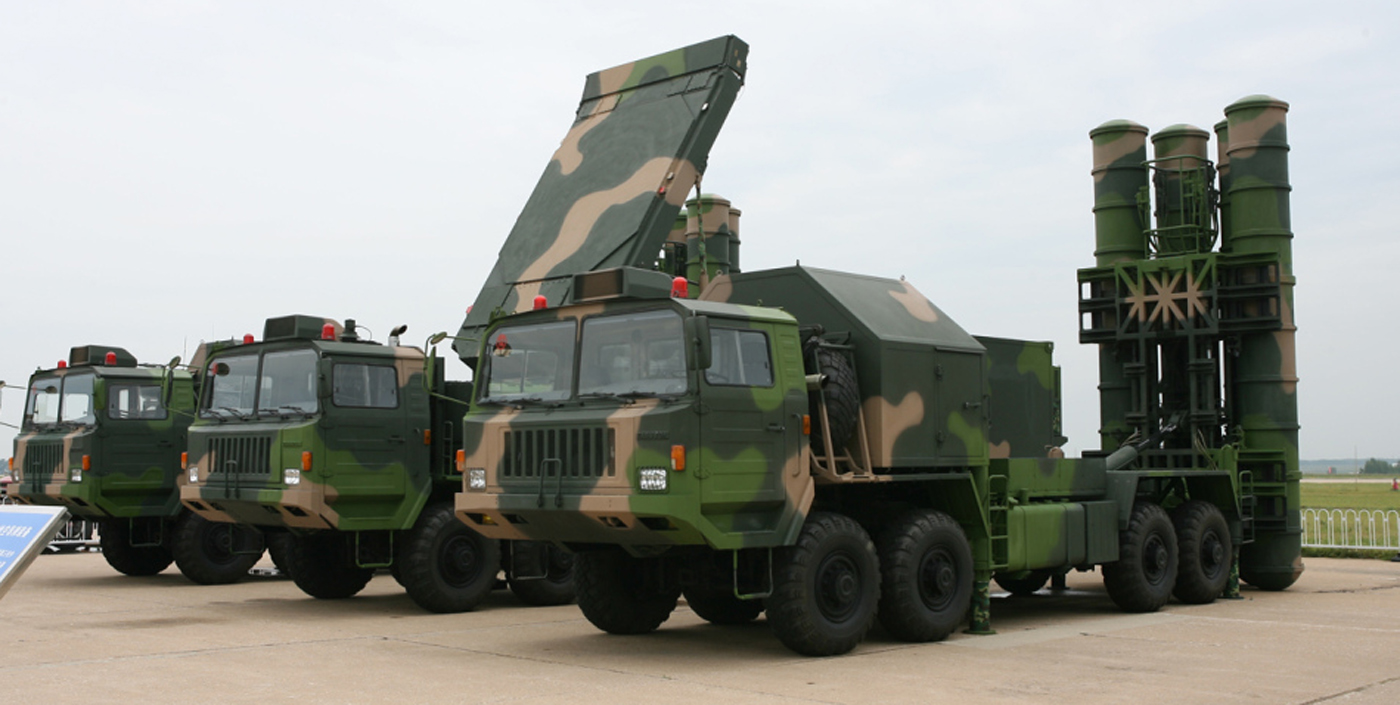 After been Snubbed by Russia on its effort to procure long-range air defense systems like S-300 and S-400 Air defense missile system, Pakistan is now reportedly setting its focus on procuring FD-2000 long-range air defence requirements from its old friend China and has expressed its desires to procure three to four FD-2000 long-range SAM systems to counter India's Purchase of S-400 Systems from Russia.
HQ-16-based LY-80 medium-range (MR) surface-to-air missile (SAM) systems which Pakistan previously procured from China has a range of only 42km but with induction of FD-2000, Pakistani forces will have the ability to track and target aerial threats up to 125km. Continue reading →
SOURCE: ABHAY KESARKAR / FOR MY TAKE / IDRW.ORG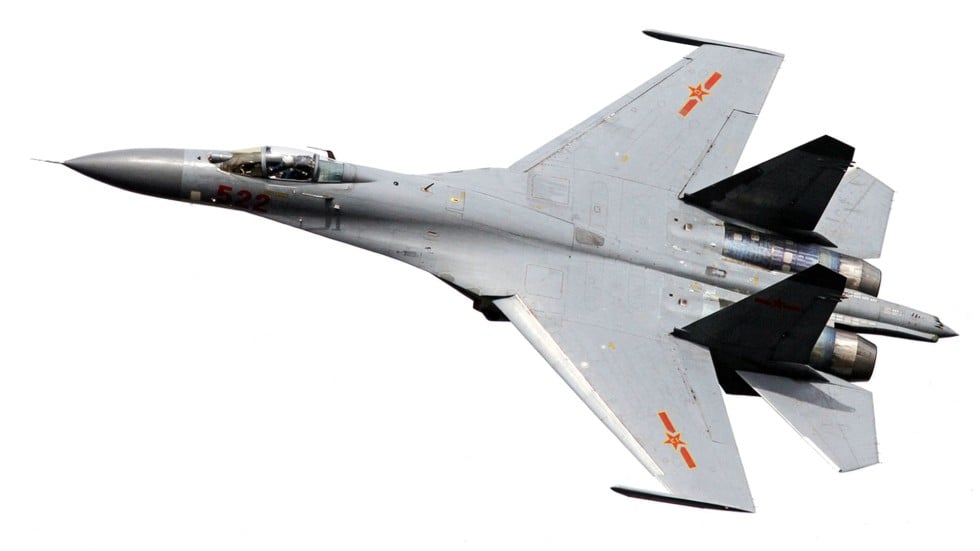 China and Pakistan air forces carried out joint training exercise dubbed as "Shaheen VI" last year in the month of September, where China had dispatched J-11 fighters, JH-7 fighter-bombers, KJ-200 AWACS aircraft and ground forces including surface-to-air missile and radar troops and Pakistani air force had sent older J-7s and their new inducted JF-17 which they had co-developed with Chinese.
According to China Youth On-Line (CYOL), 2 Shenyang J-11( Copy of Sukhoi Su-27) fighter aircraft were on the tarmac preparing for the take off to have a rare encounter between with pair of JF-17 Thunder belonging to visiting Pakistani air force when one of the J-11 aircraft developed some technical problem but other Chinese pilot named " Zhu Zhenhua" in command of second J-11 was adamant to continue with the mock dogfight which was set up by both air-force and soon took off with his plane alone. Continue reading →
SOURCE: ABHAY KESARKAR / FOR MY TAKE / IDRW.ORG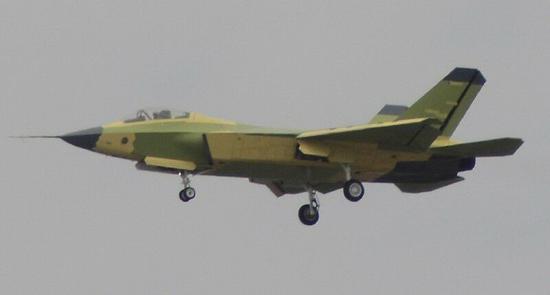 Lack of modern fighter fleet and with no advance aerospace industrial ecosystem in the country to fall back on, Pakistani air force (PAF ) is fast limiting its self to two or three type of fighters to meet all its operational roles in the region, but that has not stopped PAF from initiating " Project Azm " under which top military planners of the PAF say will lead to the development of a first 5th generation fighter aircraft based out of its requirement to meet its future requirements.
Under " Project Azm ", PAF wants its local universities and public sector companies to develop systems and sub-systems which ultimately can be used on a 5th generation fighter aircraft but there is clearly lack of any clarity if the aircraft devised under " Project Azm " will be fully developed locally from the scratch, which seems highly unlikely due to lack of infrastructure and aerospace ecosystem in the country to support such an ambitious project but also due to super ambitious timeline of 10-12 years which even an established aerospace giant will have difficulty meeting. Continue reading →
SOURCE: ENS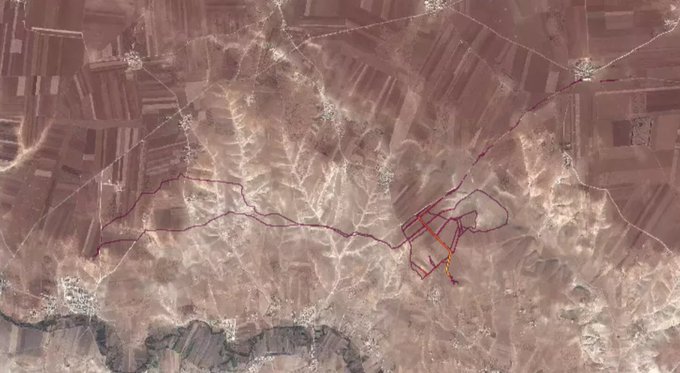 Strava, the fitness-tracking app which relies on the smartphone GPS to track a user's exercise sessions, which includes cycling, running finds itself the subject of a controversy. According to reports, a heat map shared by Strava, which shows the exercise activity of its users across the world, has ended up revealing secret military bases for the US and other countries as well. The app lets users post their activities on the social network and also follow others, who are into the same fitness activities on the app.
The map, which was first shared by the company in November 2017, includes? a total of one billion activities from all Strava data through September 2017. The heat map also shows 3 trillion latitude and longitude points and includes around 10TB of raw input data, according to the company's original post. Continue reading →
SOURCE: Himansu Swain / FOR MY TAKE / IDRW.ORG
China is one of among the few developed nations with massive armed force that shows off an ugly face to its neighbours. With trillions-dollar economy & Wholesome foreign reserve, China has made tremendous efforts to bolster & modernise it's military in 21st century to counter US & western allies in Indo-pacific region. There are no matter concerns to china when it comes to expansionist mindset. During cold era, being an alley of US, China took the advantage of US blind game against Russia which not only helped her to draw investment from US but also strengthened its position in Asia.
China may have betrayed US, but it's aim to stand up as a threat to US interest is somehow fulfilled. The Asian Dragon now-a-days is showing awkward attitude over Dokalam Pass Standoff threatening India with her military strength. In fact, starting from all Chinese news agencies to New paper like Global times which is a stooge of communist party of china adding fuel to this game with the war of words. Many of us get scared off to see China's 2.3 million active military & 8 lakh in reserve with a view that it may inflict heavy losses to its rivals. Continue reading →