SOURCE : PTI
India, world's largest arms importer, has signed defence deal worth nearly USD 80 million with South African companies for integrated self-protection systems on its indigenously developed Dhruv Advanced Light Helicopters.
The deal, expected to give a huge boost to South African defence industry, was signed between Dhruv's manufacturer Hindustan Aeronautics Limited (HAL) and Saab Grintek Defence for Integrated Defensive Aids Suites (IDAS). Continue reading →
SOURCE : PTI
India may again approach Bhutan for an early clearance to a crucial road passing through its territory that connects strategically important Tawang with Guwahati as the neighbouring country has put on hold the project apparently due to fear of antagonising China.
If Bhutan allows construction of a 15-km road between Tashigang in its territory with Lumla in Tawang in Arunachal, Guwahati will be connected with Tawang thereby reducing 200 kilometres distance while the travel time will decrease by over six hours. Continue reading →
SOURCE : AIN ONLINE
Russian deputy defense minister General Yuri Borisov told Russian media that production of the Sukhoi PAKFA fifth generation fighter aircraft (manufacturer's designation T-50) might be slowed, compared with previous plans. Since the PAKFA first flew in January 2010, six prototypes have been built and flown. Another four prototypes are due to be completed this year. Continue reading →
SOURCE: IDRW NEWS NETWORK (INN)

India's Gas Turbine Research Establishment (GTRE) and Russian JSC Rosoboronexport/JSC Klimov have entered into a memorandum of understanding (MoU) for joint development of Multi-Axis Thrust Vectoring Nozzle for future generation aero-engine applications.
MoU was signed during Aero India-2015 held in Bengaluru during 19-22 February 2015. Dr K Tamilmani, DS, DG (Aero), DRDO and Dr CP Ramanarayanan, OS, Director, GTRE and the Russian team were part of the memorandum of understanding (MoU). Continue reading →
SOURCE: IDRW NEWS NETWORK (INN)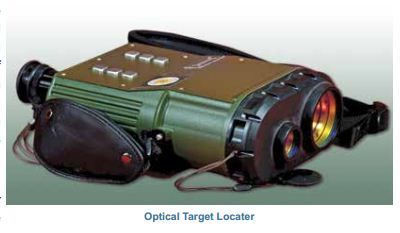 Laser Science and Technology Centre (LASTEC), Delhi, has designed and developed an Optical Target Locater (OTL), a laser-based portable surveillance device, for detection of passive or active optical threats. The system functions in the cat's eye effect. Any optical system, when illuminated by a laser beam, returns some back-scattered energy. This retro-reflected energy helps in locating optical targets against a static background. The system is an important tool for detection of any active or passive surveillance Continue reading →
SOURCE : Dr Anantha Krishnan M / ONE INDIA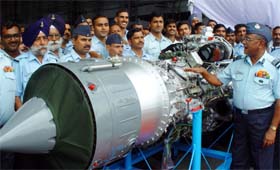 AN-32 aircraft engine
In a non-related development, HAL's AERDC Division developed the Gas Turbine Electrical Generator (GTEG-60) for AN-32 aircraft. The home-grown (GTEG-60) turbo generator is expected to replace TG-16M, meeting the starting requirements of AI-20D aero engine of AN-32 aircraft. Continue reading →
SOURCE : Dr Anantha Krishnan M / ONE INDIA

Hindustan Aeronautics Ltd (HAL) successfully carried out the first flight of a Jaguar DARIN III upgraded 'strike' aircraft at its facilities in Bengaluru recently. HAL officials confirmed to OneIndia that the first flight of the upgraded Jaguar 'strike' aircraft lasted for about 15 minutes.
The maiden flight was followed by another flight of the upgraded Jaguar that lasted for an hour on March 25 for an hour. In November 2012, HAL had carried out the first flight of Jaguar DARIN III upgraded 'maritime' aircraft, with an unhappy Indian Air Force (IAF) wanting more features to be added on to the aircraft. Continue reading →
SOURCE: ECONOMIC TIMES
India and France are expected to firm up discussions on sharing of radars in the Indian Ocean as part of the strategic talks during PM Narendra Modi's visit to Paris next week.
While India is setting up a grid of coastal surveillance radars in the Indian Ocean Region (IOR) that will enable it to monitor, among other things, the increasing Chinese presence in the area, France has expressed interest in sharing data from surveillance systems on its Indian Ocean territories, it is learnt. Continue reading →
SOURCE : PTI
Defence Minister Manohar Parrikar will review the progress of the much-delayed Scorpene submarine project during his visit to the Western Naval Command early next week.  Parrikar is set to travel to Mumbai on April 6 on his first official visit to the city as Defence Minister.
Defence sources said he will visit the Western Naval Command and undertake a detailed briefing by top officials there. The key takeaway will be his visit to Mazagon Docks Limited (MDL), where six Scorpene submarines are being built, with the help of French firm DCNS. Continue reading →
SOURCE : JAPAN TIMES
The defense chiefs of Japan and India agreed Monday to continue talks over potential exports of the Maritime Self-Defense Force's US-2 amphibious aircraft to the South Asian country.
Defense Minister Gen Nakatani and his Indian counterpart, Manohar Parrikar, said in a joint press release after their meeting in Tokyo that "India and Japan have the potential" to make the area of defense equipment and technology a "key pillar of bilateral defense relations." Continue reading →
SOURCE: THE INTERPRETER
While the world focuses on the dangers that a nuclear-armed Iran could present in the Middle East, a potentially more dangerous and unstable nuclear proliferation is occurring in the Indian Ocean.
In the coming years India, Pakistan, and perhaps China will likely deploy a significant number of nuclear weapons at sea in the Indian Ocean. This could further destabilise already unstable nuclear relationships, creating a real risk of a sea-based exchange of nuclear weapons. Continue reading →
SOURCE: EXPRESS NEWS SERVICE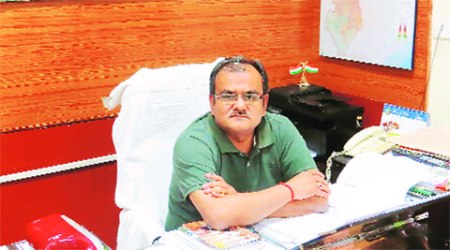 Two months after it sacked Defence Research and Development Organisation (DRDO) chief Avinash Chander, the government has denied extension to a top DRDO scientist. Bikash Bhattacharya, who was on his first extension as the director of Pune-based High Energy Materials Research Laboratory (HEMRL), retired Tuesday. Besides him, the government in the past six months has denied extension to at least three top DRDO scientists.
While Chander was sacked unceremoniously citing the need for appointing younger scientists, the Modi government has on several platforms made public its intentions to streamline DRDO. Continue reading →
SOURCE : NDTV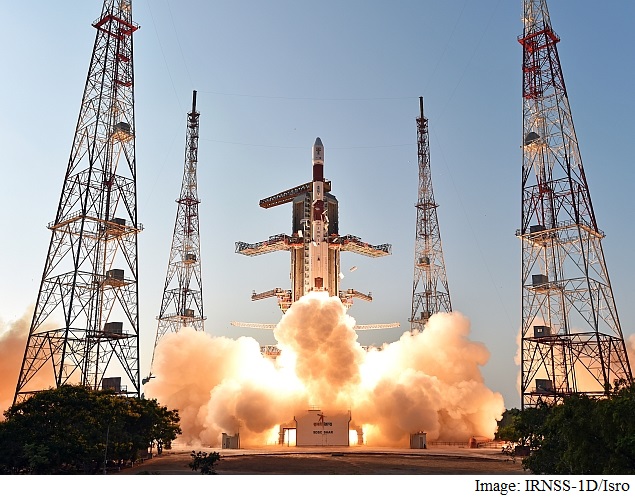 India is set to operationalise its own navigational system with the succesful launch of IRNSS-1D, the fourth in the series of seven navigational satellites, onboard PSLV-C27 from Sriharikota on Saturday.
At the end of the 59.5 hour countdown, PSLV-C27, the time-tested launch vehicle of the Indian Space Research Organisation (Isro), lifted off from the Satish Dhawan Space Centre at 5.19pm IST and injected the satellite into orbit about 21 minutes later. Continue reading →
SOURCE : EXPRESS NEWS SERVICE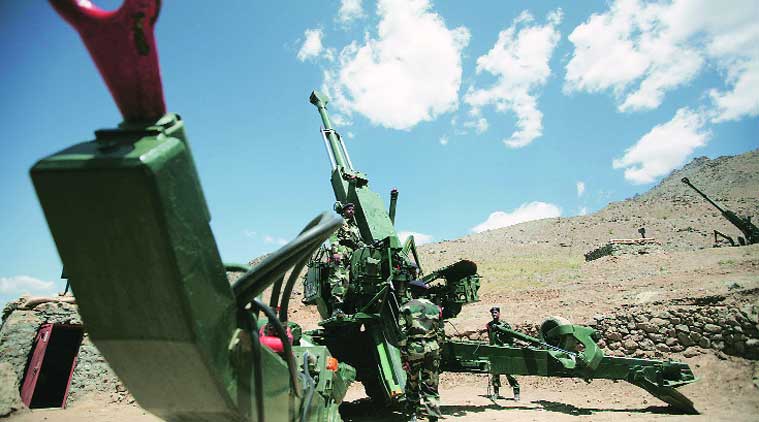 Two days before the Kathua attack in Jammu and Kashmir, when two militants stormed a police station and killed five people, including three security personnel, Pakistan raised objections to a number of surveillance cameras put up by India along the International Border (IB) in the past 10 months, since the NDA government came to power.
Sources said that during the DIG-level meeting between Border Security Force (BSF) and Pakistan Rangers held on March 18, the latter objected to a "range of high resolution surveillance cameras" put up by India along the IB, especially in Jammu sector. Though the meeting was held on the request of Pakistan after a gap of five months when incessant firing forced migration of villagers living along the IB, the Pakistan Rangers also objected to the use of UAVs by India. BSF mans the 192-km-long IB in Jammu. Continue reading →