SOURCE: THE HINDU
Suraksha-2013, Kerala's maiden national defence expo featuring 26 DRDO laboratories besides the ISRO, Indian Navy, Keltron, and private industries, got under way at Marine Drive here on Friday.Organised by the Swadeshi Science Movement in collaboration with the Naval Physical and Oceanographic Laboratory (NPOL), the only DRDO lab in the State, the expo presents scale models of aircraft, rockets and missiles, sonars and underwater sensors, live coastal and border surveillance equipment, electronic components, combat engineering exhibits, and life sciences products indigenously-developed for the forces. Continue reading →
SOURCE: INDIA TODAY
India and China are military competitors and share a 4000-km disputed border. But they have a lot in common when it comes to Soviet-origin military hardware.
1. The AK-56
Sanjay Dutt is now serving a four-year jail sentence for possessing an 'AK-56′ assault rifle. Like the mythical unicorn, the 'AK-56′  doesn't exist.  Continue reading →
SOURCE: PTI
Chinese Premier Li Keqiang meeting with Indian Youth delegation at the Zhongnanhai in Beijing.
India will convey its concerns over the recent Chinese incursion in Ladakh sector at the highest level on Sunday when Prime Minister Manmohan Singh holds talks with his Chinese counterpart Li Keqiang, who is arriving here on a three-day visit.
Soon after arriving on his first overseas visit, Li will hold restricted talks with Singh, who will also host dinner for the visiting dignitary at his official residence which will be attended by among others, members of major political parties, including BJP and SP. Continue reading →
SOURCE: PTI
Ahead of Afghanistan President Hamid Karzai's visit next week, India on Saturday said it was ready to discuss and consider Afghanistan's request for arms supplies, as and when raised.Terming Afghanistan as a "strategically important" neighbour, the spokesperson in the Ministry of External Affairs said the two countries had mechanisms available to address all issues under Strategic Partnership Agreement. Continue reading →
SOURCE: IANS
As Chinese Premier Li Keqiang arrives in India days after the two countries resolved a 20-day border stand-off, experts said India-China ties go back a long way and one should not judge the relations on the basis of one event.Li arrives May 19 on a three-day state visit. He has chosen India as the first stop in his maiden foreign visit since taking over in March. Continue reading →
SOURCE: DNA INDIA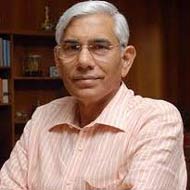 Shashi Kant Sharma spent 10 yrs in defence ministry.Shashi Kant Sharma, who is slated to take over as the Comptroller and Auditor General (CAG) later this month, will face a peculiar dilemma during the stint. As the country's topmost auditor, Sharma is expected to audit some of the deals that he himself cleared during his decade-long tenure in the defence ministry. Continue reading →
SOURCE: THE HINDU
The Directorate-General of Signals at the Army headquarters has raised concerns over the delay in laying the Defence optical fibre cable network.The cable network was part of an agreement signed between the Department of Telecom and the Ministry of Defence signed in 2009. Under this deal, the DoT had promised to build an exclusive cable network for the Defence forces in return for vacating spectrum. Continue reading →
SOURCE: STAR AFRICA
The 17-member officials of the Army National Defence College, India currently on a visit to Nigeria has indicated willingness of India's army to partner with its Nigerian counterpart to confront the national security and strategic challenges in the country.The Leader of the team, Air Vice Marshal I.P. Vipin, said in Ibadan on Friday that the officers were in the country on a study trip as part of their world tour programme. Continue reading →
SOURCE: WALL STREET JOURNAL
The Indian army says one of its officers was fatally shot by suspected rebels who crossed over to the Indian portion of Kashmir from the Pakistani side.
Ankur Vashist, an army spokesman, says one soldier also was injured in an exchange of gunfire early Saturday in Machil sector close to the cease-fire line dividing Kashmir between India and Pakistan. Continue reading →
SOURCE: REUTERS
North Korea fired three short-range missiles from its east coast on Saturday, South Korea's Defence Ministry said, but the purpose of the launches was unknown.
Launches by the North of short-term missiles are not uncommon, but the ministry would not speculate whether these latest launches were part of a test or training exercise. Continue reading →
SOURCE: IDRW NEWS NETWORK
INS Arihant
INS Arihant India's first locally built nuclear submarine is just few weeks away from its reactor going critical (activated), once nuclear reactor goes critical INS Arihant will be ready for Sea Trials and later INS Arihant will be integrated with weapons for weapons trials.
According to sources close to idrw.org second Arihant-class nuclear submarine, to be named INS Aridaman is also shaping up and plans are to have launch by mid of next year, INS Aridaman will also be integrated soon with nuclear reactor, once launch takes place but still will require another two years before it is handed over to Indian navy for sea trials. Continue reading →
SOURCE: HINDUSTAN TIMES
Ahead of Chinese premier Li Keqiang's visit here from May 19, India has proposed a military-level mechanism aimed at controlling adversarial incidents — the kind witnessed recently in the Despang valley in April — and keeping the peace and tranquility along the border.
The mechanism of coordination and cooperation at the military commander-level is proposed after the failure of flag meetings. Having an ear to the ground would complement the flag meetings and the mechanism that exists now between the two foreign ministries to deal with border incidents, senior government sources told HT. Continue reading →