SOURCE: TNN
Indian Navy has emerged as a multidimensional network force which is ready to combat any challenges today, said Chief of Naval Staff, Admiral R K Dhowan, who added that the blueprint for the future Indian Navy is firmly anchored on indigenization.
"In the last few years, since the Navy was designated as the lead agency, for coastal, offshore and maritime security, large number of measures have been taken along with all other agencies that operates in the maritime domain," he told reporters on the sidelines of the passing out parade of the Autumn Term 2015 at the Indian Naval Academy (INA), Ezhimala in the district on Thursday. Continue reading →
SOURCE: PTI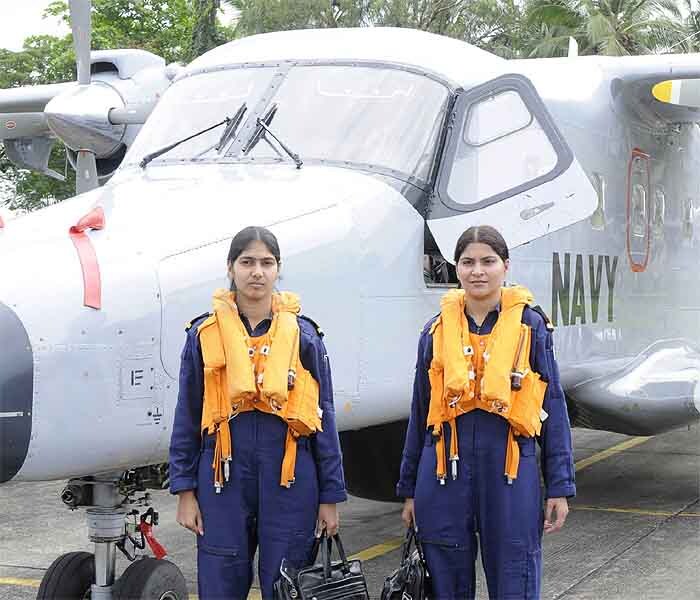 Dismissing suggestions of gender bias in Indian Navy, Chief of the Naval Staff Admiral RK Dhowan on Thursday said they will prepare themselves for the future when women can be on ships. "There is no issue of gender discrimination," Dhowan said responding to queries on alleged gender bias in Indian Navy.
Talking to reporters at Indian Naval Academy at Ezhimala near here after reviewing Passing out Parade of 330 cadets of the Indian Navy, he pointed out that women officers marched shoulder to shoulder with their male counterparts at the impressive ceremony. Continue reading →
SOURCE: PTI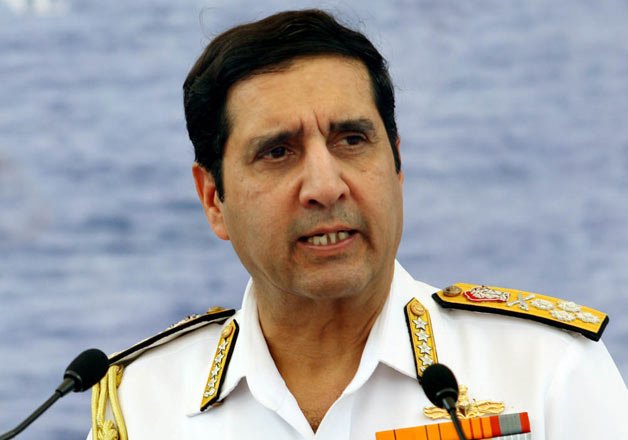 As the nation observes the seventh anniversary of Mumbai terror attacks, the Navy today said it has taken a "large number of measures" along with other agencies that operate in the maritime domain to deal with such threats from the sea route.
"As Navy, as maritime force, as lead agency which looks after all aspects of coastal, maritime security, we gear up ourselves for any kind of challenge or threat," Chief of Naval Staff, Admiral R K Dhowan said. Continue reading →
SOURCE: India TV News Desk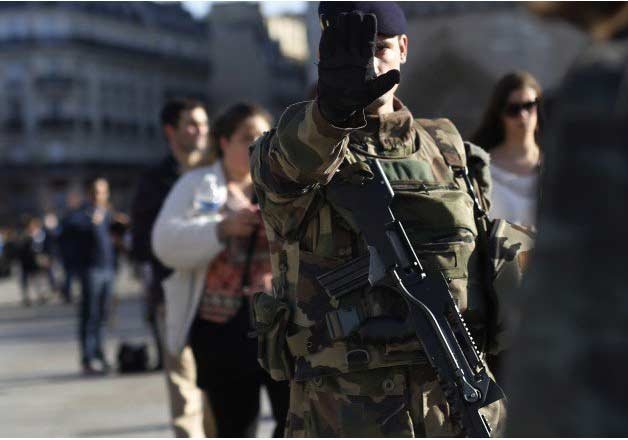 Following Nov 13th terrorist Paris attack that left 127 people dead and more than 300 injured, speculations are rife that the most popular gaming console in the world PlayStation 4 may have been used to plan the attack.
Earlier, Belgium's Interior Minister Jan Jambon linked ISIS to the PlayStation network. "The most difficult communication between these terrorists is via PlayStation 4. It's very, very difficult for our services – not only Belgian services but international services – to decrypt the communication that is done via PlayStation 4." Jan Jambon, Belgium's interior minister said. Continue reading →
SOURCE: PTI
Ahead of Defence Minister Manohar Parrikar's maiden US visit next month, the two countries have made progress on their ambitious collaboration in the fields of jet engine and aircraft carrier technology, according to a Pentagon official.
The terms of reference for Jet Engine Technology Joint Working Group has been finalised and is likely to be signed next month, while the second meeting of the Joint Working Group on Aircraft Carrier Technology Cooperation (JWGACTC) has been slated for next February, a senior US defence department official told PTI. Continue reading →
SOURCE: THE BRIC POST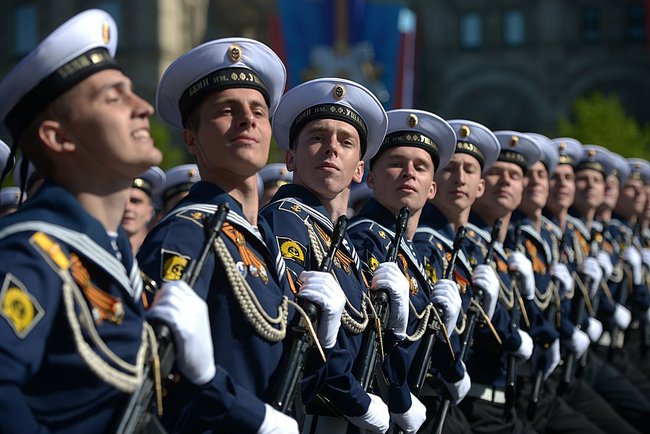 Russian-Indian joint military exercises Indra-2016 will be held for the first time at the Sergeyevsky firing range in Russia's Far Eastern Primorye territory, spokesman for Russia's Eastern Military District Colonel Alexander Gordeyev said on Thursday.
"For the first time, the joint Russian-Indian drills Indra-2016 are planned to be conducted at the Sergeyevsky firing range in Primorye. The Eastern Military District will second an all-arms formation deployed in Primorye," he said. Continue reading →
SOURCE: PTI
Top Indian and American defence officials have discussed a range of common regional security interests and new opportunities for engagement, laying the foundation for defence minister Manohar Parrikar's maiden visit to the US next month, a senior Pentagon official said.
The 14th US-India Defence Policy Group (DPG) meeting was co-chaired by US Under-Secretary of Defence for Policy Christine Wormuth and Indian Defence Secretary G Mohan Kumar. Continue reading →
SOURCE: PTI
India successfully test-fired its indigenously developed nuclear capable Prithvi-II missile on Thursday, which has a strike range of 350 km, as part of a user trial by the army. The missile test was carried out from a mobile launcher from launch complex-3 of the Integrated Test Range (ITR) at Chandipur near here at 1210 hrs.
"The trial data of the missile conducted by the Strategic Force Command (SFC) shows positive results," said a defence source. The surface-to-surface Prithvi-II missile is capable of carrying 500 kg to 1,000 kg of warheads and is thrusted by liquid propulsion twine engines. It uses advanced inertial guidance system with manoeuvring trajectory to hit its target. Continue reading →
SOURCE: Vishal Asolkar / FOR MY TAKE / IDRW.ORG
Indian again test fired 350 km ranged Dhanush ballistic missile from a naval warship in the Bay of Bengal. Dhanush, a naval variant of India's indigenously-developed Prithvi missile was test-fired from the warship 'INS Subhadra'.
India's own advancement in the field of Submarine Ballistic missile system in last few years will raise questions on need for continuation of Dhanush Program which basically was developed as Surface to Surface missile in early 80's under Integrated Guided Missile Development Programme and Army Variant dubbed Prithvi was one of India's First short-range SSM are currently been phased out by Indian Army . Continue reading →
SOURCE:  IDRW NEWS NETWORK (INN)
Japanese Prime minister Shinzo Abe's maiden trip to India in mid of December will see much talked about agreements on Nuclear and Defence deals, it also will be for the first time India and Japan will exchange note on Ballistic missile defence (BMD) system.
On backdrops of India's successful test firing upgraded anti-ballistic missile, called AAD (Advanced Air Defence) visiting Japanese military planners will be briefed about recent developments and will also discuss possible collaboration on ballistic missile defence capability. Continue reading →
SOURCE:  EXPRESS NEWS SERVICE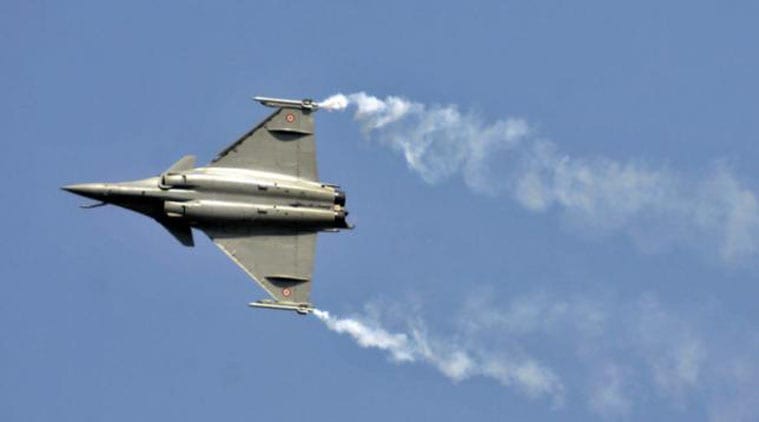 India and France are set to sign the deal for 36 Rafale fighter aircraft on the eve of French President François Hollande's visit to India for the Republic Day celebrations. The draft contract, which envisages supply of the first fighter within 36 months of signing the deal, has been finalised.
The supply of full complement of 36 fighters to the Indian Air Force (IAF) will be completed within seven years of signing the deal. Continue reading →
SOURCE:   SITARAMARAO YECHURI PH.D / NITICENTRAL
If you look at the fighter jets used by the USA, Russia, France, the EU etc. you will notice that the shapes of the F-16, F-18, Su-30, MiG-29, MiG-21, Rafale, EuroFighter, Gripen and India's LCA are all different. Common sense tells you that the designers of these aircraft did not actually believe that their design was necessarily the best fighter jet, instead they were responding to the needs of the airforce at the time and the constraints of the project that they were given.
So essentially each country looks at the airpower of their enemy and then designs an aircraft to best take on the challenge. The cold war of course gave rise to most beautiful aircraft of the time, however even today the combat aircraft are still evolving because of new materials, and because of new challenges and new focus of the airforces of the world. Continue reading →
SOURCE: SCROLL
A hefty 58% of India's defence revenue expenditure is taken up by pay and pensions for the personnel, but the demands for higher remuneration have never really subsided. One Rank One Pension protests, where military personnel lined up to return their medals, points to how the army personnel had to take to the streets to ask for their desired pay.
As the the protests were escalated, the government relented and announced implementation of the OROP, which is set to cost the exchequer an additional Rs 20,000 crore. Not so long thereafter came the seventh pay commission recommendations submitted in its report to the finance ministry, in which the panel took special note of the services of Indian defence personnel and maintained that the edge they enjoy in salaries over civilians should continue. Continue reading →
SOURCE:  ASIAN AGE
The Indian Navy is set to receive a major boost on the seventh anniversary of the 26/11 Mumbai terror attack when INS Kadmat, an anti-submarine warfare corvette, will be added to its fleet of warships.
Designed by the Directorate of Naval Design, the warship is the second in its class of four ASW corvettes being built by the Garden Reach Shipbuilders & Engineers, the state-run defence manufacturer, under Project-28 (P28) for the Indian Navy. The GRSE will hand over INS Kadmat to the Navy at its Fitting Out Jetty on Thursday. Continue reading →
SOURCE:  ECONOMIC TIMES
India and Japan are set to firm up an agreement to jointly produce amphibious military aircraft during the upcoming visit of Japanese PM Shinzo Abe, in what could be the first defence deal between the two countries.
The US 2 amphibious aircraft, that has applications for search and rescue, surveillance as well as intelligence gathering, will be produced in India not only for domestic orders but will also be pitched jointly for exports in the region and beyond. Continue reading →