SOURCE: THE WIRE
Japanese Defence Minister Gen Nakatani's visit here last week has done very little to push forward India's five-year-long attempt to acquire twelve US-2i ShinMaywa amphibious search-and-rescue (SAR) for $1.3 billion, according to people with direct knowledge of the matter.
One of the more persistent rumours circulating in the run-up to Nakatani's India trip was that the ShinMaywa sale had hit a couple of roadblocks.  According to industry insiders, not only is the deal unlikely to go through because of pricing concerns and technology transfer issues, both countries are content to drag negotiations out as far as they can without having to officially call it off. Continue reading →
SOURCE: HINDUSTAN TIMES
Kashmir may be headed for a spurt in militancy with the banned organisation Hizbul Mujahideen putting up posters announcing its resurrection after the death of its commander Burhan Wani sparked waves of violence in the Valley.
The posters carry a photo of 11 militants dressed in combat gear and holding AK-47s in an orchard. The poster was uploaded on the website of local daily Kashmir Reader, announcing the militants "would continue to the challenge the enemy". Continue reading →
SOURCE: REUTERS
When Hafiz Saeed, a Pakistani Islamist wanted in the United States and India, led a kilometre-and-a-half long caravan of supporters on an anti-India protest march across Pakistan to the capital this week, the story was not aired by local TV channels.
Also absent from the airwaves earlier this year were images of the nearly 100,000 hardliners who packed the funeral of executed assassin Mumtaz Qadri, hailing him a hero for killing a governor who advocated reforming Pakistan's draconian blasphemy laws. Continue reading →
SOURCE: PTI
Pakistan-based terror groups such as LeT, the Taliban, JeM and al-Qaida target India's interests and goals in Afghanistan and pursue other objectives like creating sanctuaries and safe havens in tribal areas between Kabul and Islamabad, Afghan envoy to the UN has said.
"In Afghanistan, regional terrorist groups have cooperated with the Taliban based on their common goals and mutual interests. These groups include Lashkar-e-Taiba, Tehrik-i-Taliban Pakistan, Jaish-e-Mohammad, al-Qaida and Lashkar-e-Islam, Sipah-e-Sahaba, Islamic Movement of Uzbekistan, Eastern Turkistan Islamic movement. Continue reading →
SOURCE:FIRST POST
Today, around 70 percent of India's Air Force is of Russian origin: MIG-21 fighter jets, MIG-29 fighter jets, AN-32 transport aircraft, IL-76 transport aircraft, Mi-17 helicopters, SU-30 MKI fighter jets and many more. Friday's disappearance of AN-32 on a flight to Port Blair from Chennai and accident is the third in recent months.
Is it connected to the controversial refit and upgradation programme of the entire fleet of AN-32 in Ukraine in recent years? A few months ago Croatia accused Ukraine of supplying faulty fighter jets and filed a legal case against it. The war with Russia has put immense pressure on Ukraine's defence manufacturing complex. Continue reading →
SOURCE: ANI
There was no chance of the Indian Air Force (IAF) AN-32 plane that went missing on Friday morning getting lost in a cyclone over the Bay of Bengal, weather department officials said on Saturday."The weather was as usual. There was no low pressure or cyclone over Bay of Bengal. It is the South-West monsoon season," weather department officials here told IANS.
The AN-32 aircraft with 29 people on board took off from Tambaram Air Force Station near here on Friday morning around 8.30 a.m. It was expected to land at Port Blair in the Andaman and Nicobar Islands at 11.30 a.m.
The last voice contact between the aircraft pilot and the air traffic control tower was at around 16 minutes into the flight and the aircraft soon vanished from the radar screen. Continue reading →
SOURCE: HINDUSTAN TIMES
When Sangrur MP and AAP leader Bhagwant Mann left home this week to record his journey to Parliament and subsequently uploaded the video on social media site Facebook, little did he know how this casual act can pose a serious security issue for the House.
Mann's video, complete with running commentary, showed the exclusive radio frequency tag and other security measures introduced after the Parliament attack in 2001, an action that is a considerable breach of security. Continue reading →
SOURCE: HINDUSTAN TIMES
The search for the AN-32 aircraft of the Indian Air Force with 29 people on board that went missing on Friday morning, continued on Saturday with no sightings of any debris in the Bay of Bengal, said an official of Indian Air Force (IAF).
Defence minister Manohar Parrikar is visiting Tambaram air base near Chennai on Saturday to monitor search operations.Parrikar, who was briefed by IAF chief Air Chief Marshal Arup Raha, will get a detailed briefing on the search and rescue operations being undertaken by the Navy, Air Force and the Coast Guard. Continue reading →
SOURCE : ANI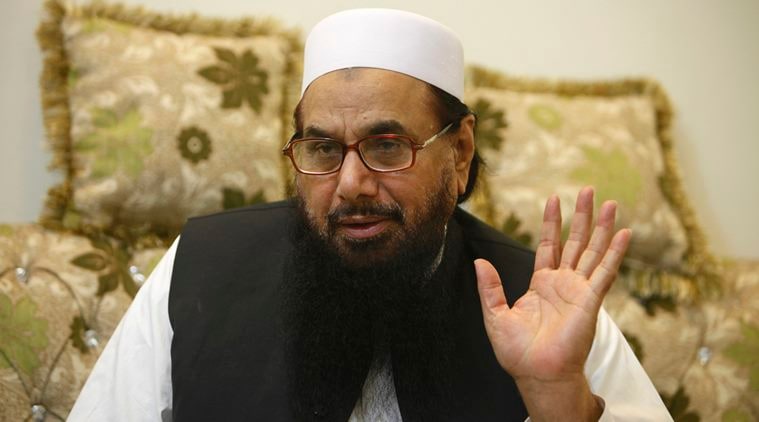 After a video emerged showing Jamaat-ud-Dawa and Lashkar-e-Taiba leader Hafiz Saeed claiming that he contacted slain militant Burhan Wani and Asiya Andrabi to help and resolve the Kashmir crisis, defence experts on Friday said that the claim was nothing but propaganda to gain sympathy from the Kashmiris.
Defence expert Major General, S.R. Sinho opined that Saeed's statement was to gain support from Mujahideen outfits in the valley. "Hafiz Saeed's statements with regard to Asiya Andrabi and Burhan Wani are nothing but a propaganda stunts to show that he supports Mujahideen outfits in Kashmir," Sinho told ANI. Continue reading →
SOURCE: FINANCIAL EXPRESS
Accompanied by a high-level official delegation and representatives of several US defence companies, under secretary of defence for acquisition, technology and logistics Frank Kendall will arrive here next week. Topping his agenda would be the review of existing transfers and identifying new high-end technologies to strengthen New Delhi's military capabilities. Kendall, a top Pentagon official, will reach Delhi on July 27 for the joint technology group meeting with India's defence secretary G Mohan Kumar. He is also the US' point person for the bilateral Defence Technology and Trade Initiative (DTTI). Continue reading →
SOURCE: ANI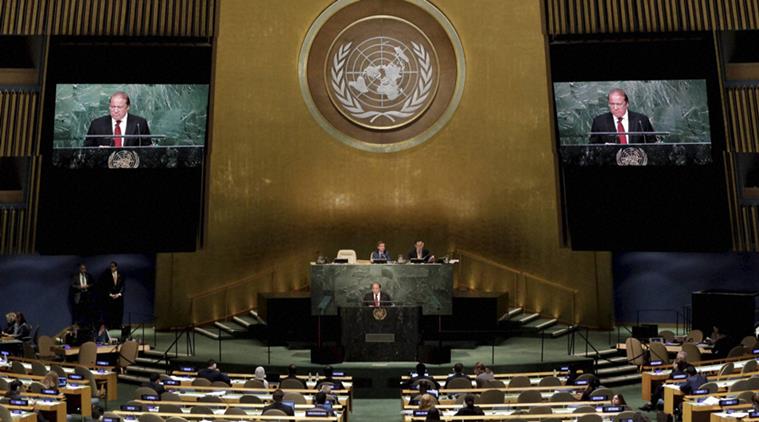 Pakistan has again questioned India's claim on Kashmir."Jammu and Kashmir is an internationally recognised disputed state as per UN Security Council resolutions," the Express Tribune quoted a Foreign Office statement, as saying.
The statement said that India must permit the holding of a free, fair and impartial plebiscite to ascertain the will of the people of Jammu and Kashmir. Continue reading →
SOURCE: THE HINDU
Indian aid worker Judith D'Souza has been rescued more than a month after she was kidnapped in Kabul on June 9th.Ms. D'Souza will arrive in Delhi in the evening of July 23, accompanied by India's Ambassador to Afghanistan, Manpreet Vohra.
Announcing the news, External Affairs Minister Sushma Swaraj said "I am happy to inform you that Judith D'souza has been rescued," on her twitter account early on Saturday morning. Sources say Ms. D' Souza, who is "safely" with Indian embassy officials in Kabul will return to India "very soon". Continue reading →
SOURCE : PTI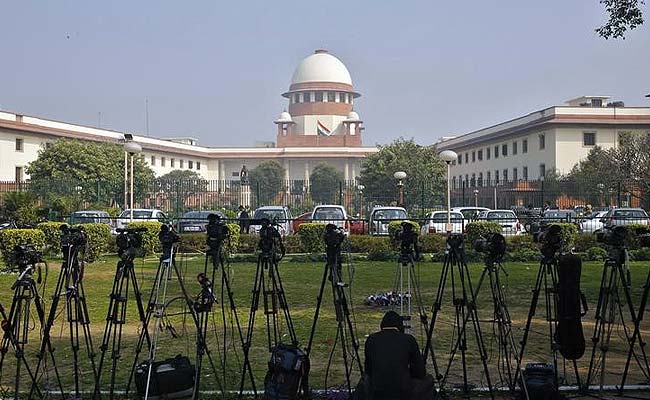 The Supreme Court today stopped short of passing an order asking the Armed Forces Tribunal to examine the service conditions of 'army porters' who have been agitating with the centre for regularisation of their services and sought the 'real picture' about them.
The top court had framed questions for the tribunal to examine the issues plaguing the army porters, the civilian part of the army deployed in some sectors like Nowshera (Rajouri) in Jammu and Kashmir but the centre requested that it be given a week's time to analyse the aspect. Continue reading →
SOURCE: ANI
A Pakistan Anti-Terrorism Court (ATC) has asked the Foreign Office for the latest reports regarding the appearance of 24 Indian witnesses in a Islamabad court for hearing on the November 2008 Mumbai terror attack.
The ATC on Friday, summoned a director general (DG) of the Foreign Office to brief the court on efforts the ministry had made with regard to the production of 24 Indian prosecution witnesses, reports the Dawn.ATC Judge Sohail Ikram ordered the Director General of the South Asia Desk to appear in court on July 27. Continue reading →