SOURCE: IDRW.ORG TEAM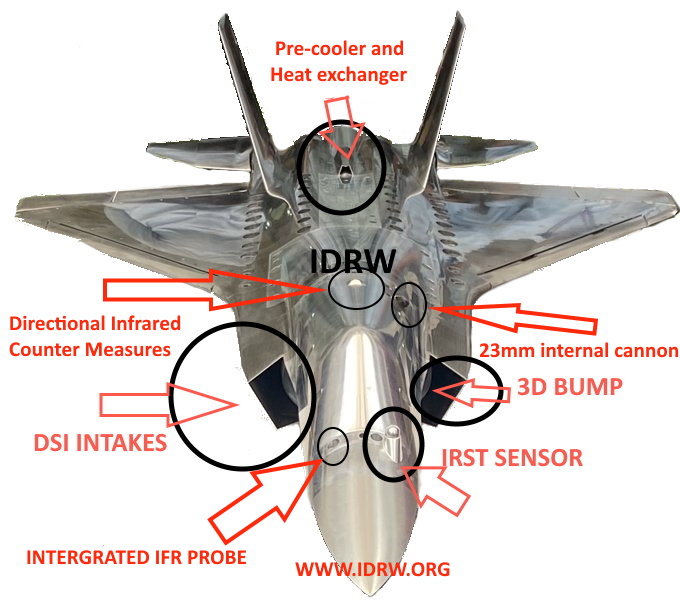 In a significant stride towards the development of India's indigenous Advanced Medium Combat Aircraft (AMCA), a private sector company has been awarded a contract to manufacture a full-scale model (1:1) for stealth measurements. This milestone marks a crucial phase in the AMCA program's progress, especially as the final configuration for the aircraft has largely been frozen following the successful completion of the Preliminary Design Review (PDR) in December 2022.
The AMCA program, which has been eagerly anticipated, is currently awaiting clearance from the Cabinet Committee on Security (CCS). However, activities related to the manufacturing of the first prototypes by 2026 are already in motion. This proactive approach underlines India's commitment to advancing its indigenous defense capabilities.
One of the key advancements in the AMCA program is the development of a special coating for the aircraft's Radar Absorbent Material (Ram). This coating has been created by DRDO (Defence Research and Development Organisation) labs and is set to undergo rigorous testing at DRDO's state-of-the-art Orange facility. The significance of this coating lies in its ability to significantly reduce the Radar Cross Section (RCS) of the AMCA, making it less detectable by enemy radar systems.
Notably, the pylon system at DRDO's Orange facility has the capability to lift payloads of up to 35 tonnes, further demonstrating India's commitment to cutting-edge technology and infrastructure to support its defense programs.
A paradigm shift in the development of the AMCA is the integration of stealth features from the design stage itself. Unlike earlier practices where stealth was considered as an afterthought, the AMCA program recognizes the paramount importance of stealth in a fifth-generation fighter. With stealth as a priority from the outset, the AMCA aims to be a formidable and technologically advanced aircraft.
The AMCA team is now embarking on full-scale engineering development (FSED) plans for the aircraft. This signifies a pivotal moment in the program's timeline, as it moves from design and planning to the actualization of a cutting-edge fighter aircraft for the Indian Air Force.
NOTE : Article cannot be reproduced without written permission of idrw.org in any form even for YouTube Videos to avoid Copy right strikes