SOURCE: IDRW.ORG TEAM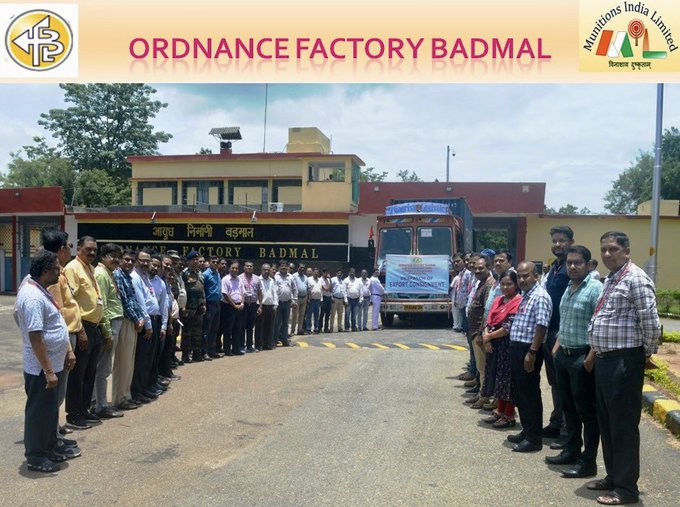 On 22nd July 2023, a momentous event took place at Ordnance Factory Badmal (OFBL) as the first consignment of an export order was ceremoniously flagged off. Shri P. K. Dash, the General Manager of OFBL, presided over the occasion, with esteemed officers and representatives of Union and Associations in attendance. This remarkable milestone highlights OFBL's expertise in the manufacturing of medium and high caliber ammunition, cementing its position as a key player in India's defence manufacturing sector.
Ordnance Factory Badmal, renowned for its excellence in producing cutting-edge ammunition, continues to contribute significantly to India's defence preparedness. As part of the Indian Ordnance Factories, the oldest and largest industrial setup functioning under the Department of Defence Production of the Ministry of Defence, OFBL plays a crucial role in bolstering the country's self-reliance in equipping the armed forces with state-of-the-art battlefield equipment.
While the specific details of the export order's destination have not been officially disclosed by OFBL, speculations are rife that the order might have come from Armenia.
In recent years, India's defence manufacturing sector has witnessed remarkable growth and progress, bolstered by the government's 'Make in India' initiative and a renewed focus on indigenous production. This push for self-reliance has not only reduced reliance on imports but has also positioned India as a reliable exporter of defence equipment to friendly nations.