SOURCE: IDRW.ORG TEAM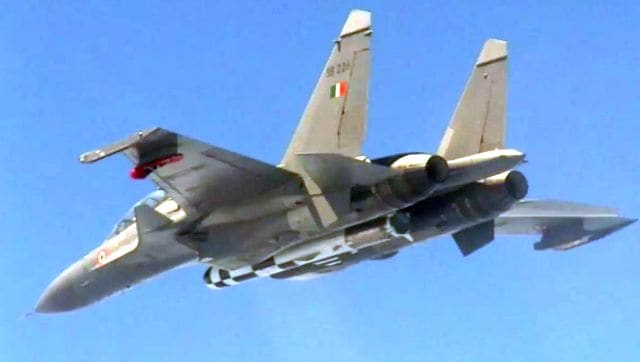 In a significant move to bolster its combat capabilities, the Indian Air Force (IAF) is set to acquire an additional 20 modified Sukhoi Su-30 MKI fighter jets, further enhancing its operational reach and firepower. The key highlight of these modified aircraft is their ability to carry advanced BrahMos missiles, a development that has the potential to reshape India's strategic air power.
Initially, the IAF had planned to modify a select number of Sukhoi Su-30 MKI fighter jets to accommodate the BrahMos-A Air-Launched Cruise Missile (ALCM), which weighs 2.5 tons and boasts an impressive operational range of 400 kilometers. However, recognizing the game-changing potential of this capability, the IAF made the strategic decision to expand its fleet of modified Sukhoi Su-30 MKI fighter jets.
The modified Sukhoi Su-30 MKI jets are designed to carry a formidable payload, with each aircraft capable of accommodating one BrahMos-A ALCM, weighing 2.5 tons, and two BrahMos-NG (Net-Generation) ALCMs, each weighing 1.3 tons. This transformative enhancement essentially transforms the Sukhoi Su-30 MKI into a potent "Mini Bomber," equipped to engage high-value targets located deep within enemy territory.
The BrahMos-NG ALCM, scheduled to begin developmental trials from 2024 onwards, adds a new dimension to India's air-launched missile capabilities. While it boasts a slightly shorter range of 290 kilometers compared to the BrahMos-A, its compact size is offset by its remarkable Mach 3.5 speed, rendering it nearly impervious to modern air defense systems. This velocity ensures that the BrahMos-NG ALCM can swiftly penetrate hostile airspace, evading interception and offering a high probability of target destruction.
The strategic implications of these modified fighter jets are substantial. By arming the Sukhoi Su-30 MKI with advanced BrahMos missiles, the IAF significantly expands its operational envelope. The combination of extended range, formidable payload, and unmatched speed ensures the IAF's capacity to project power with precision and effectiveness, thereby enhancing India's deterrence posture.
NOTE : Article cannot be reproduced without written permission of idrw.org in any form even for YouTube Videos to avoid Copy right strikes