SOURCE: IDRW.ORG TEAM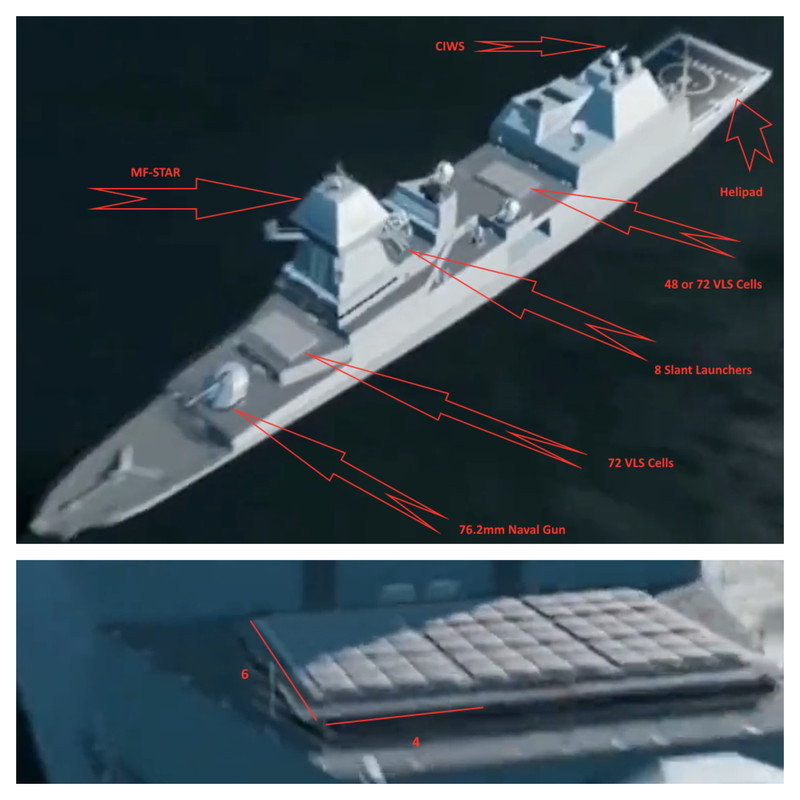 The Indian Navy is embarking on a monumental voyage of modernization with its ambitious Next-Generation Destroyer (NGD) program, colloquially dubbed Project 18. Set to reshape India's naval capabilities, this endeavor envisions the procurement of eight NGD-class warships, organized into two batches of four each. The Indian state-owned shipyards, Garden Reach Shipbuilders & Engineers (GRSE) and Mazagon Dock Shipbuilders Limited (MDL), are at the forefront of this project, poised to undertake the local manufacture of these cutting-edge vessels.
While the NGD program remains in its conceptual studies phase, tantalizing details have emerged, offering a glimpse into the future of Indian naval warfare. A promotional video released last year provided a graphical rendition of a possible NGD concept, revealing a striking canister-based universal Vertical Launch System (VLS) configuration. This innovative design features 144 missile cells, organized in a three 6×4 VLS 2 layout, positioned at the bow and aft. Additionally, the NGD showcases eight slant launchers situated behind the main radar, potentially designated for the formidable BrahMos-2 anti-ship missile.
The NGD class of warships represents a pristine slate, a design that is being meticulously sculpted during its ongoing developmental phase. This incarnation is destined to succeed the illustrious Visakhapatnam-class destroyers, representing an evolutionary leap in India's naval prowess. The finalization of the NGD configuration is anticipated in 2024, paving the way for construction initiation between 2025 and 2026, culminating in their induction into the naval fleet by 2031.
Envisaged to weigh around 13,000 standard tonnes, the NGD warships will be a powerful embodiment of maritime supremacy. The NGD class is poised to join the ranks of international naval giants, standing shoulder to shoulder with the likes of the Chinese Type 055 destroyer boasting 112 VLS cells and the U.S. Navy's Ticonderoga-class guided-missile cruiser, flaunting 122 VLS cells.
This decisive step forward has been catalyzed by valuable lessons from the past. The Visakhapatnam-class and its predecessor, the Kolkata-class destroyers, though remarkable, were met with criticisms for carrying a modest armament. With just 32 Barak-ER air defense missile systems and 16 BrahMos anti-ship missiles, these vessels were perceived as under-armed in comparison to their international counterparts. The NGD program seeks to rectify this perceived shortcoming, aligning India's naval forces with global standards and ensuring their readiness for contemporary maritime challenges.
NOTE : Article cannot be reproduced without written permission of idrw.org in any form even for YouTube Videos to avoid Copy right strikes