SOURCE: IDRW.ORG TEAM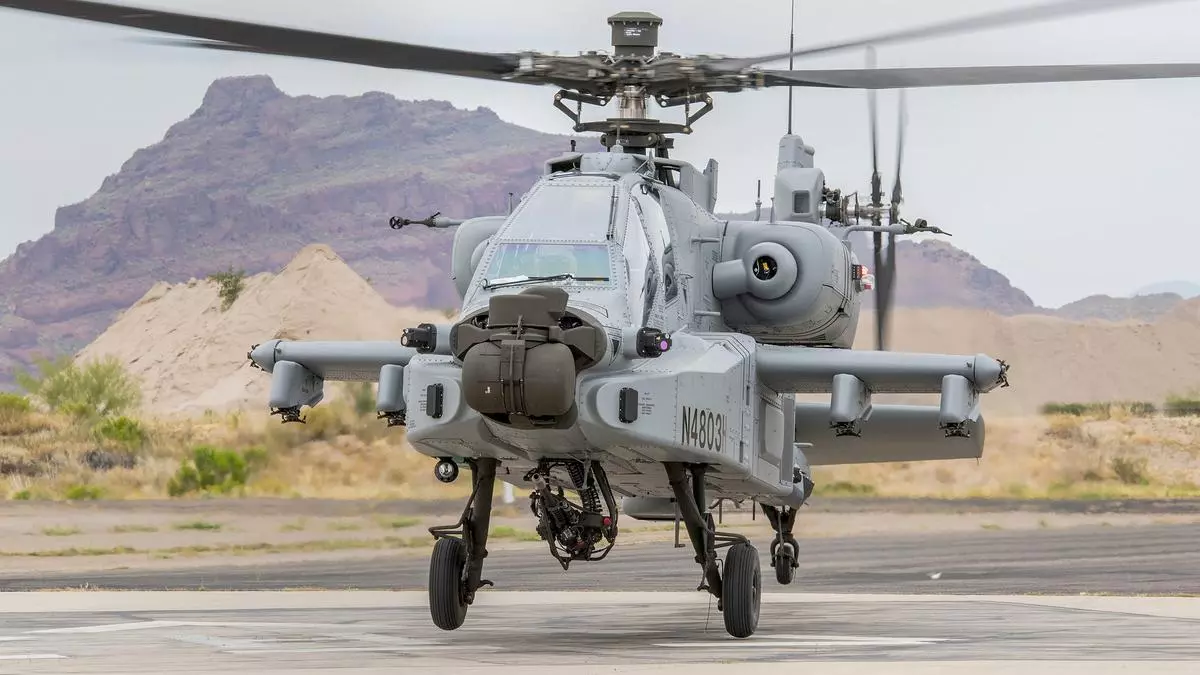 The Indian Army is poised to receive the first batch of six AH-64E Apache Attack Helicopters, marking a significant enhancement in its aerial capabilities. These helicopters, ordered in 2020, have been eagerly awaited, and the Army is already looking to bolster its fleet with an additional order for 11 more AH-64E Apache Attack Helicopters from Boeing that might be contract in early 2024.
Boeing, a prominent U.S.-based aerospace and defense company, had previously delivered 22 Apache E-model helicopters to the Indian Air Force in 2020. Subsequently, a contract was signed to produce six AH-64Es specifically for the Indian Army. This contract is valued at approximately $930 million and includes advanced features and armaments.
The AH-64E Apache Attack Helicopters are equipped with a formidable arsenal, including Hellfire anti-armor and Stinger air-to-air missiles. These capabilities ensure the helicopter's effectiveness in a variety of combat scenarios. Additionally, the helicopters are outfitted with advanced technology such as night vision sensors and GPS guidance systems, further enhancing their combat capabilities.
These helicopters are set to replace the older Russian Mi-35 Hind Attack Helicopters that were previously procured by the Indian Army but operated under the Indian Air Force. The transition to the AH-64E Apache represents a significant leap in the Army's combat helicopter capabilities, providing enhanced firepower, mobility, and surveillance capabilities.
To complement the AH-64E Apache Attack Helicopters, the Indian Army has ambitious plans to acquire more than 90 Prachand Light Combat Helicopters (LCH). This comprehensive approach to aerial firepower will ensure that the Indian Army is well-equipped to address a wide range of operational requirements and challenges.
The addition of these advanced attack helicopters not only bolsters the Army's combat capabilities but also underscores India's commitment to modernizing its armed forces. These helicopters will play a vital role in safeguarding India's national security interests and maintaining a strong and capable defense posture.
NOTE : Article cannot be reproduced without written permission of idrw.org in any form even for YouTube Videos to avoid Copy right strikes. Websites doing illegal reproductions will get DCMA and Legal Notices.