SOURCE: IDRW.ORG TEAM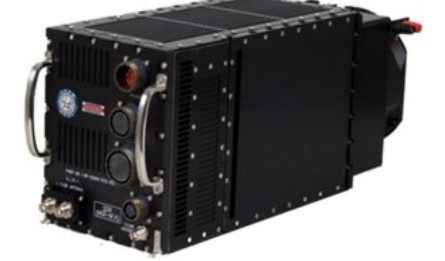 In a significant stride towards self-reliance and indigenization, the Indian Air Force (IAF) is all set to equip its fighter jet fleet with locally developed Software-Defined Radios (SDR). These cutting-edge SDRs are currently undergoing developmental testing and are expected to be cleared for production later this year. This indigenous technological advancement marks a major leap forward for the IAF, enhancing its operational capabilities and strengthening its defense capabilities.
Previously, the IAF had procured 400 Software-Defined Radios (SDRs) from Israel to equip Mirage-2000, MiG-29, and Sukhoi-30 fighters. However, the development and production of indigenous SDR-FA (Fighter Aircraft) are a significant step towards reducing dependency on foreign imports and achieving self-sufficiency in critical defense technology.
The upcoming SDR-FA will be specifically tailored to cater to the requirements of Tejas Mk2, AMCA (Advanced Medium Combat Aircraft), and TEDBF (Twin Engine Deck-Based Fighter) fighter jets. These state-of-the-art SDRs will revolutionize the communication capabilities of these aircraft, enabling seamless and secure data exchange during missions.
Furthermore, the indigenous SDR-FA will also be integrated into the later batches of Tejas Mk1A fighter jets, further augmenting the operational capabilities of these domestically developed aircraft. This move signifies the IAF's commitment to promoting indigenous defense manufacturing and integrating locally developed systems into its fleet.
Software-Defined Radios offer tremendous advantages over traditional radios, as they allow for the dynamic and reconfigurable allocation of communication frequencies, modulation schemes, and waveforms. This flexibility enhances the adaptability and resilience of the communication network, ensuring uninterrupted connectivity in challenging and dynamic operational environments.
By harnessing the potential of indigenous SDR technology, the IAF is poised to achieve greater interoperability, enhanced situational awareness, and improved command and control capabilities. The introduction of locally made SDRs will also lead to significant cost savings over time, as the IAF reduces its reliance on expensive foreign procurements.
NOTE : Article cannot be reproduced without written permission of idrw.org in any form even for YouTube Videos to avoid Copy right strikes