SOURCE: IDRW.ORG TEAM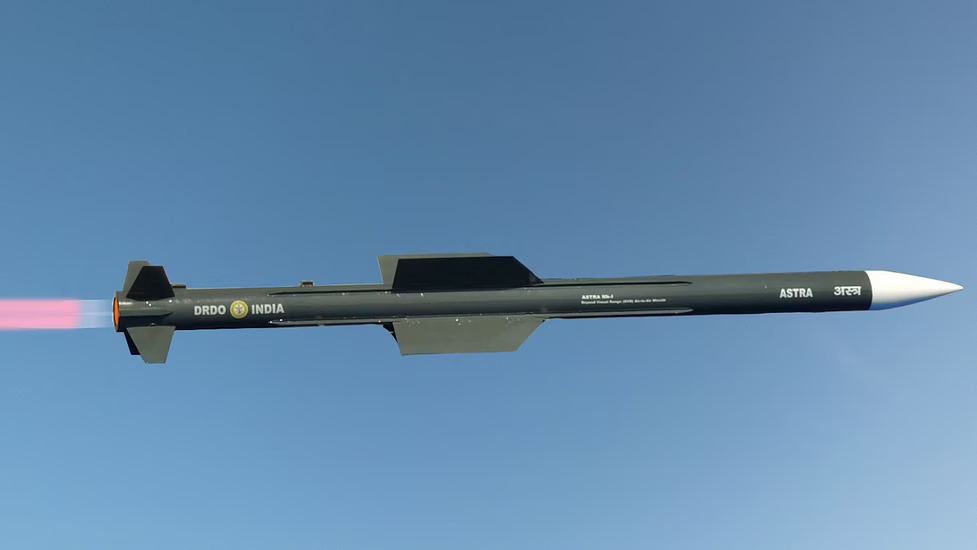 The Indian Air Force (IAF) has embarked on a crucial mission to replace its outdated MBDA-developed MICA Beyond Visual Range Air to Air missiles (BVRAMs) with the indigenous Astra Mk1 and Astra Mk2 BVRAMs. This strategic move is aimed at bolstering India's air-to-air warfare capabilities, enhancing the IAF's operational readiness, and reducing dependence on foreign imports.
Currently, the IAF's fleet of 36 Rafale aircraft is equipped with the powerful and expensive Meteor beyond visual range (BVR) missiles. Additionally, the Rafale jets are armed with two MICA variants: MICA RF, featuring an active radar homing seeker, and MICA IR, equipped with an imaging infrared homing seeker. While these MICA missiles have served the IAF well, their maximum range of 80km is deemed insufficient in today's dynamic air combat scenarios.
The need for an upgrade became evident after the Balakot strikes, where two Mirage-2000 aircraft were unable to engage eight JF-17s due to the limited firing range of the MICA missiles. Recognizing this limitation, the IAF has initiated plans to replace the MICA missiles with the indigenous Astra Mk1 and Astra Mk2 BVRAMs.
The Astra Mk1 and Astra Mk2 missiles have been developed by the Defence Research and Development Organisation (DRDO) as cutting-edge indigenous air-to-air missiles. These missiles boast impressive ranges, providing the IAF with the much-needed flexibility and lethality in aerial engagements.
The first phase of this upgrade plan involves equipping the Rafale fleet, comprising approximately 36 aircraft, with the Astra Mk1 and Astra Mk2 BVRAMs. Mirage-2000 fleet are expected to remain in service till 2035 before being succeeded by the Tejas MkII jets likely will also get Astra Mk1 and Astra Mk2 BVRAMs provided they are financial fixable.
While MBDA is working on the development of the MICA-NG, a two-variant MICA missile with longer range capabilities akin to the Astra Mk1, its timeline for commencement of developmental trials in 2025 and potential entry into service in 2028-2029 is considered too late for the IAF's urgent requirements. Therefore, the decision to opt for the indigenous Astra missiles ensures a timely and effective solution to address the IAF's air-to-air warfare needs.
NOTE : Article cannot be reproduced without written permission of idrw.org in any form even for YouTube Videos to avoid Copy right strikes