SOURCE: IDRW.ORG TEAM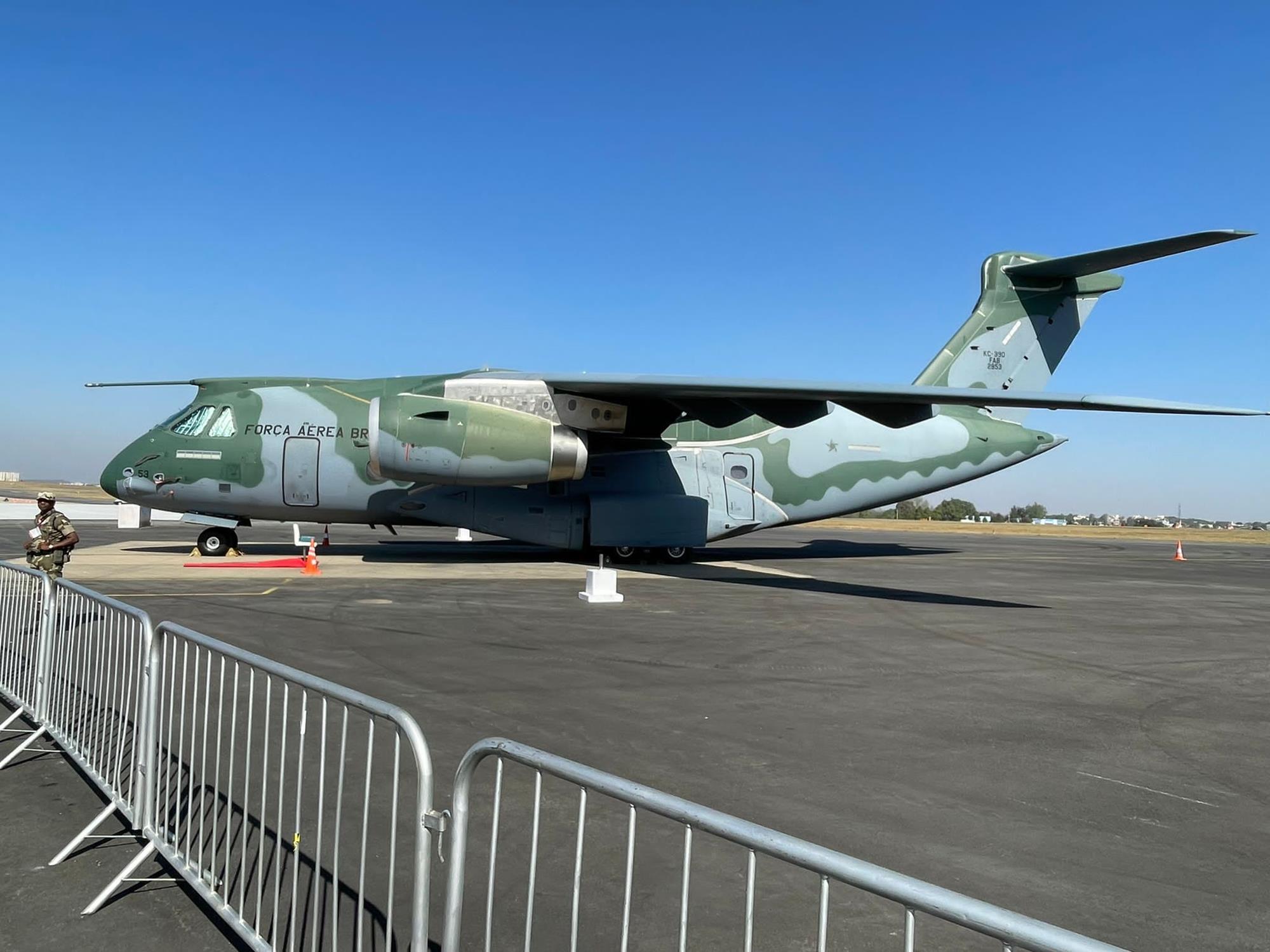 Brazilian aircraft manufacturer Embraer is gearing up for a potential collaboration with India's state-owned Hindustan Aeronautics Limited (HAL) to co-develop the C-390 Millennium, a cutting-edge medium-size, twin-engine, jet-powered military transport aircraft. This move comes in response to India's recent tender for 60-80 Medium Transport Aircraft (MTA), creating an avenue for potential collaboration in defense technology.
Officials from Embraer are scheduled to visit HAL facilities later this month, marking a significant step towards exploring the possibilities of this joint venture. The C-390 Millennium aircraft holds immense promise due to its modern military tactical transport capabilities, and it is designed to offer a versatile and cost-effective solution for a range of mission profiles.
Bosco da Costa Junior, President & CEO of Embraer Defense & Security, has previously expressed the company's enthusiasm for engaging with Indian stakeholders to contribute to the MTA project. The aircraft's advanced features and multi-mission capabilities make it an attractive option for India's defense needs. Notably, the C-390 Millennium can carry an impressive cargo load of 26 tons, surpassing other medium-sized military cargo aircraft in capacity. Its top speed of 470 knots and extended operational range enhance its flexibility and adaptability in diverse scenarios.
One of the standout features of the C-390 Millennium is its adaptability for various missions, all on the same platform. The aircraft can seamlessly transition between roles, including Air-to-Air Refuelling (AAR) for fixed and rotary-wing aircraft, airborne operations involving airdrop, troop and cargo transport, humanitarian missions, medical evacuation, firefighting, and search and rescue operations. The aircraft's ability to rapidly reconfigure for different roles adds to its utility and efficiency.
Furthermore, the C-390 Millennium is engineered to operate from semi-prepared or damaged runways, making it suitable for challenging environments and situations. The aircraft is certified to function from airfields situated at altitudes of up to 14,000 feet, which is particularly significant for the Indian Air Force's operations, especially in India's northern sectors.
The potential collaboration between Embraer and HAL presents an exciting opportunity for India to leverage advanced technology and expertise in the development of defense capabilities. The C-390 Millennium's impressive specifications and adaptable nature align with India's aspirations for modernization and self-reliance in defense production. As discussions between Embraer and HAL unfold, the co-development of this aircraft could signify a significant step forward for India's defense capabilities and indigenous manufacturing prowess.
NOTE : Article cannot be reproduced without written permission of idrw.org in any form even for YouTube Videos to avoid Copy right strikes