SOURCE: IDRW.ORG TEAM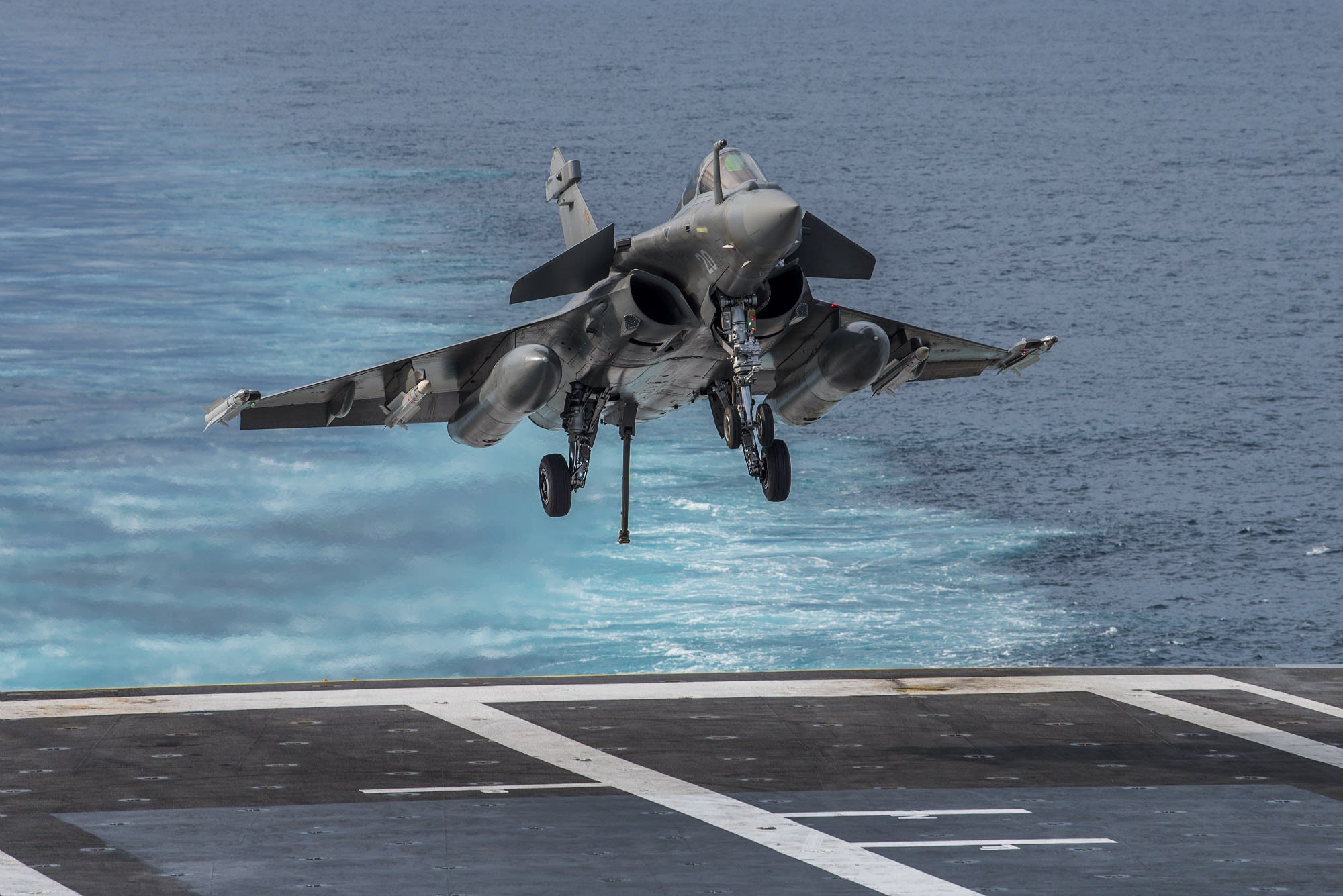 In a significant move aimed at fortifying its naval capabilities, India has embarked on a crucial deal worth a staggering 6 billion US dollars with France. This deal involves the acquisition of 26 cutting-edge Rafale Marine aircraft, designed to provide a substantial boost to the Indian Navy's aircraft carrier fleet.
Government sources have confirmed that India recently submitted a formal Letter of Request to the French government, marking the initiation of negotiations for this high-stakes agreement. The acquisition includes 22 single-seated Rafale marine aircraft and four twin-seater trainer versions, all of which are destined to become an integral part of the Indian Navy's defense operations on its aircraft carriers.
This strategic move comes at a pivotal juncture for the Indian Navy, which has grappled with a persistent shortage of aircraft and submarines. The urgency of addressing these deficiencies has been repeatedly underscored by the Navy, necessitating swift action to meet its operational requirements effectively.
While negotiations are underway, sources indicate that the finalization of the deal is likely to be deferred until after India's upcoming general elections, scheduled for May next year. This timing, strategically chosen to avoid any political interference, underscores the commitment to advancing the Indian Navy's capabilities with minimal disruption.
The acquisition of the Rafale Marine aircraft not only exemplifies India's dedication to bolstering its maritime defense but also strengthens the longstanding defense ties between India and France. As the negotiations progress, this transformative deal is expected to pave the way for a formidable naval force, ensuring the security and stability of the Indian Ocean region.
NOTE : Article cannot be reproduced without written permission of idrw.org in any form even for YouTube Videos to avoid Copy right strikes. Websites doing illegal reproductions will get DCMA and Legal Notices.