SOURCE: IDRW.ORG TEAM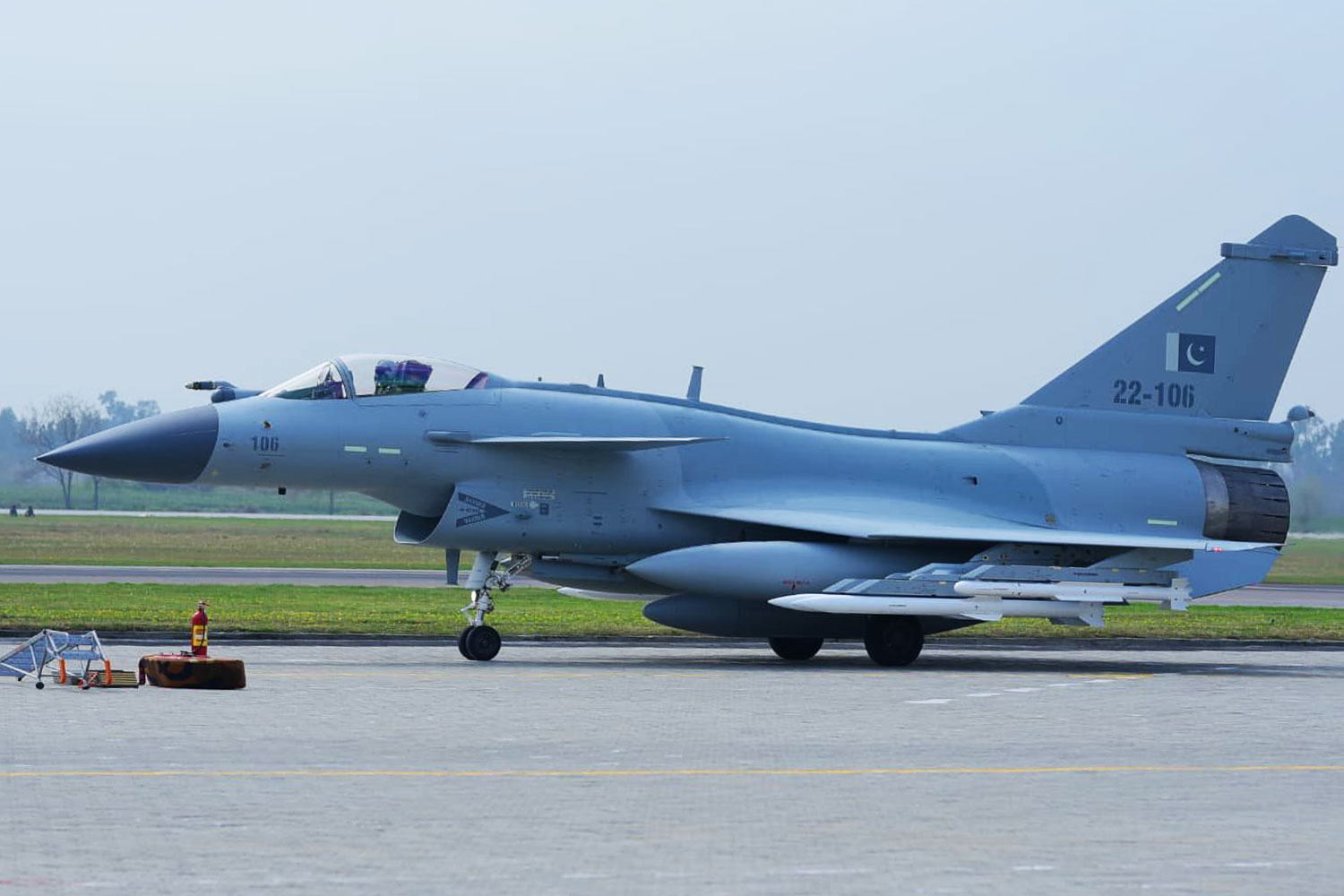 Former Air Chief Marshal RKS Bhadauria's recent assessment of the Pakistan Air Force (PAF) transitioning to predominantly Chinese-operated fighter jets has sparked significant interest in the evolving dynamics of the PAF's fighter fleet. This shift signifies a strategic realignment for Pakistan's aerial capabilities, with notable implications for regional security.
Bhadauria's observations highlight the dwindling presence of Western fighter jets within the PAF's inventory. Over the years, the PAF has sought to replace aging French Mirage-III/V fighter jets with more Chinese alternatives. Notably, the introduction of the Chinese JF-17 Thunder and J-10CE fighter jets into the PAF's fleet. These Chinese aircraft offer cost-effective and technologically competitive options for Pakistan.
The Mirage-III/V, having served for over five decades, are being phased out in favor of the JF-17 Thunder, jointly developed by Pakistan and China. Additionally, the recent procurement of 26 J-10CE fighters with advanced avionics and capabilities, adds to the PAF's modernization efforts.
Retiring Aging F-16s and Exploring New Options
PAF's strategic decision also involves the gradual retirement of its older F-16 MLU Block 15/20 aircraft. These aging F-16s constitute a significant portion of its fleet and will be replaced by more advanced options. The induction of additional J-10CE aircraft is likely to play a pivotal role in the PAF's long-term plans.
While Pakistan has explored partnerships for advanced fighter jets, such as Turkey's Kaan 5th generation program, challenges related to funding and expertise have hindered progress. The Kaan program's CEO has noted Pakistan's limitations in financing and contributing expertise, prompting the need for more capable partners.
Speculation also persists about Pakistan potentially becoming an export customer for China's J-31 stealth fighter jets. China's willingness to provide favorable financial terms aligns with Pakistan's strategic interests in countering the Indian Air Force (IAF) effectively.
In conclusion, Pakistan's shift towards a predominantly Chinese-operated fighter jet fleet represents a significant strategic realignment. It highlights Pakistan's pursuit of cost-effective and technologically competitive options to bolster its air force's capabilities. As the PAF continues to modernize and replace aging fighter jets, its choices will have lasting effects on regional security dynamics.
NOTE : Article cannot be reproduced without written permission of idrw.org in any form even for YouTube Videos to avoid Copy right strikes. Websites doing illegal reproductions will get DCMA and Legal Notices.