SOURCE: IDRW.ORG TEAM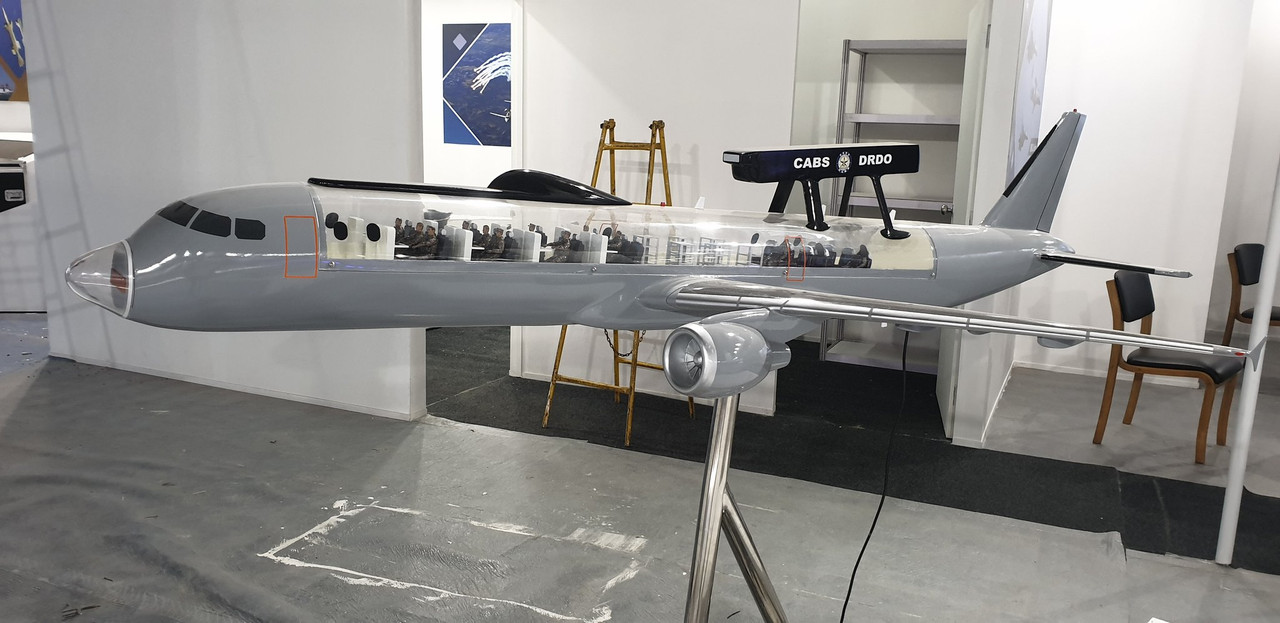 In a significant leap forward for India's defense capabilities, the Netra Mk-II Airborne Early Warning and Control (AEW&C) system has embarked on a crucial phase of its development journey. As the program progresses toward achieving its fully operational configuration, the commencement of secondary sensor trials marks a pivotal milestone that promises to enhance India's surveillance and situational awareness capabilities.
The Netra Mk-II AEW&C system, designed to be mounted on ex-Air India Airbus A321 platforms, holds immense promise for bolstering the Indian Air Force's (IAF) capabilities in airborne surveillance and command and control operations. With its advanced technological features and cutting-edge sensors, this system is set to play a crucial role in strengthening India's defense infrastructure and safeguarding its territorial integrity.
One of the standout features of the Netra Mk-II AEW&C system is its primary radar, the Active Electronically Scanned Array (AESA)-based radar, known as AAAU. This radar technology represents a significant advancement in the realm of airborne surveillance, offering enhanced detection, tracking, and targeting capabilities. The AESA radar's ability to rapidly scan and adapt to changing situations provides the IAF with real-time intelligence and a comprehensive situational overview, enabling informed decision-making and effective command and control.
Recent developments have showcased the Netra Mk-II AEW&C system undergoing secondary sensor trials, a critical phase in its developmental trajectory. The system's appearance over the Jammu and Kashmir border posts indicates the initiation of these trials, highlighting the system's versatility and readiness for diverse operational scenarios.
The program's significance was underscored by the recent clearance from the Prime Minister Narendra Modi-led Cabinet Committee on Security (CCS) for a project valued at approximately Rs 11,000 crore. This project, spearheaded by the Defense Research and Development Organization (DRDO), envisions the development of six new AEW&C aircraft for the IAF. These aircraft, based on Airbus platforms, will undergo significant modifications to accommodate the indigenous AESA radar system.
The Netra Mk-II AEW&C system holds immense promise not only for its technological prowess but also for its contribution to India's journey towards self-reliance in defense manufacturing. By leveraging domestic capabilities and expertise, India is fostering the growth of an indigenous defense technology ecosystem that can address the nation's security imperatives.
NOTE : Article cannot be reproduced without written permission of idrw.org in any form even for YouTube Videos to avoid Copy right strikes