SOURCE: IDRW.ORG TEAM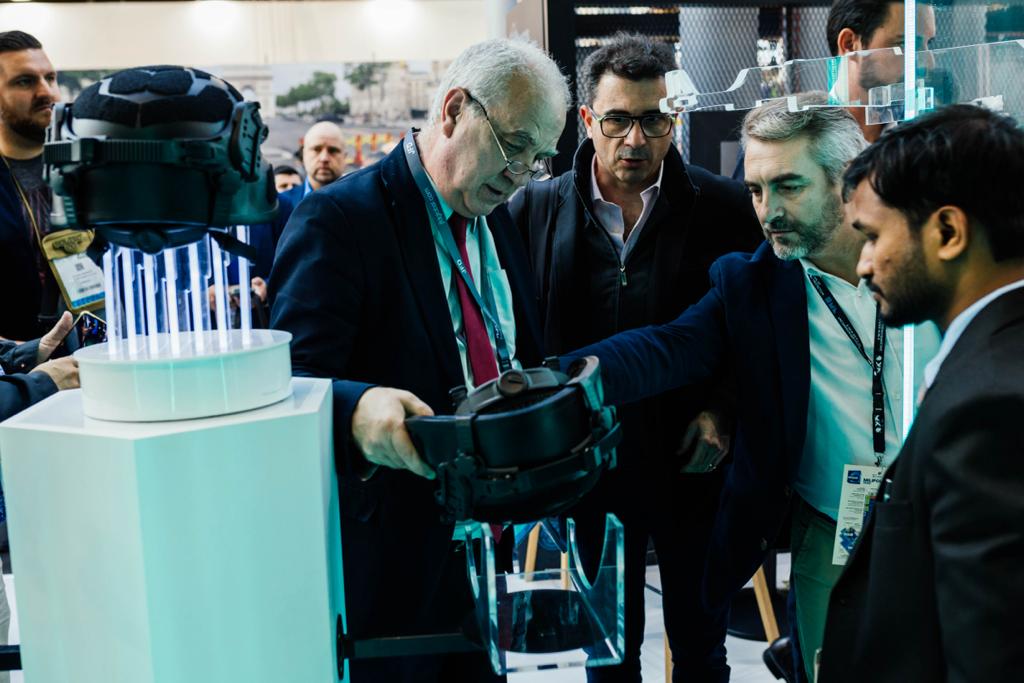 Kanpur-based MKU Limited has recently introduced the Kavro Doma 360, a groundbreaking rifle-rated ballistic helmet that has swiftly captured attention for its promise of unparalleled protection against formidable firepower, particularly from rifles like the AK-47.
Let's delve into the key features that make the Kavro Doma 360 a standout innovation in the realm of protective headgear:
World's First Uniform Rifle Protection Helmet: The Kavro Doma 360 stands out as the first helmet globally to offer uniform protection against threats from rifles such as the AK-47 MSC, M80 NATO BALL, and M193 rifle bullets. It has undergone rigorous testing, with 5 rounds of bullets assessed in 5 zones of the head (front, back, left, right, crown) without requiring additional armor.
Only Boltless Rifle Protection Helmet: Distinguishing itself from others in the market, this helmet is the world's first anti-rifle helmet without bolts or any metal parts. The absence of bolts reduces the risk of penetration on impact, providing 40% more protection area against AK-47 assault rifles compared to standard helmets.
>20mm Back Face Signature (Blunt Impact Trauma): Setting a new benchmark, the Kavro Doma 360 maintains a Back Face Signature/Trauma of less than 20mm against AK-47 bullets. This innovative feature significantly minimizes the risk of injury due to trauma resulting from the impact of high-energy bullets.
Advanced Harness System with Dynamic Impact Technology: Precision-engineered for enhanced protection, the helmet addresses both straight impacts and rotational/angular impacts that can lead to concussions or brain injuries. The top-to-chin and side-to-side harness adjustment ensures maximum stability and a snug fit.
Weight Starting at 1.45 kgs: Designed with practicality in mind, the Kavro Doma 360 offers comfort without compromising on protection, starting at a weight of 1.45 kgs for the HCH Small variant.
Maximum Compatibility (with MACS): The helmet seamlessly integrates with advanced head-mounted devices and combat equipment, including night vision devices, communication devices, masks, mandibles, torches, and other head-mounted gears.
Mr. Neeraj Gupta, Managing Director of MKU, expressed, "Our commitment to our heroes has been unwavering since we first got into soldier protection. The Doma 360 is the culmination of 5 years of relentless R&D and the uncompromising resolve to develop this for forces globally. All of us at MKU are filled with emotion, because we have finally been able to take it to the world." The Kavro Doma 360 stands as a testament to MKU's dedication to advancing soldier protection technology for global forces.
NOTE : Article cannot be reproduced without written permission of idrw.org in any form even for YouTube Videos to avoid Copy right strikes. Websites doing illegal reproductions will get DCMA and Legal Notices.