SOURCE: IDRW.ORG TEAM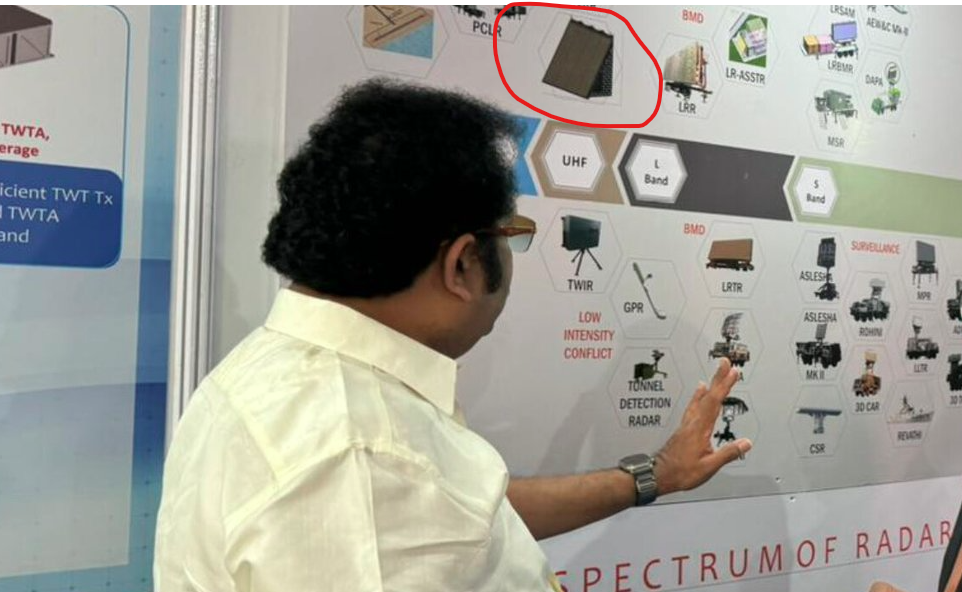 In a recent meeting held at the Electronics & Radar Development Establishment (LRDE), the Standing Committee on Defence delved into comprehensive discussions regarding the progress and status of various programs managed by the Defense Research and Development Organization (DRDO). Among the topics under scrutiny, the spotlight was on the remarkable array of radar systems developed by LRDE, including the highly-anticipated Very Long Range Radar (VLRR), a vital component of India's Missile Defense and Space Surveillance Network.
The VLRR is a state-of-the-art, one-faced radar equipped with Transmit-Receive (TR) modules based on Gallium Nitride (GAN) technology. This innovative radar boasts sloping walls specially designed for the detection of missile launches taking place thousands of miles away. Its primary function is to provide extended warning times, spanning several minutes, offering a critical advantage in alerting command and control centers and facilitating precise cueing of fire control systems.
The introduction of the Early Warning Radar represents a significant leap forward in India's defense capabilities, significantly enhancing its ability to detect and respond to long-range missile threats and bolstering space surveillance efforts. The comprehensive discussions within the Standing Committee on Defence underscore the government's unwavering commitment to remaining at the forefront of defense technology and innovation. This commitment is geared towards ensuring the safety and security of the nation, further cementing India's position as a formidable player in the realm of defense technology and national security.
NOTE : Article cannot be reproduced without written permission of idrw.org in any form even for YouTube Videos to avoid Copy right strikes. Websites doing illegal reproductions will get DCMA and Legal Notices.