SOURCE: IDRW.ORG TEAM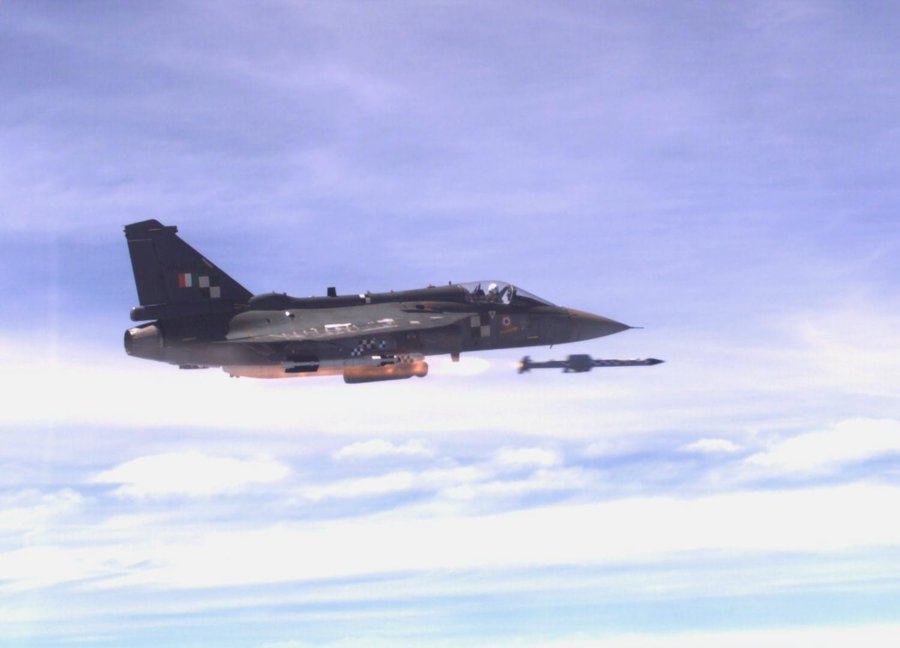 In a significant achievement for the Indian Air Force (IAF) and the country's defence research capabilities, the first test firing of the indigenously developed Astra Mk1 Beyond Visual Range (BVR) air-to-air missile was successfully conducted from LCA-Tejas fighter jet. The test firing took place off the coast of Goa and marked a crucial step in enhancing the operational capabilities of Indian fighter jets.
The test firing was conducted in collaboration with Hindustan Aeronautics Limited (HAL), utilizing Tejas LCA LSP-7 as a flying testbed for the missile. This collaboration underscores the country's commitment to self-reliance in defence technology and its dedication to enhancing the firepower and capabilities of its indigenous fighter jets.
The Astra Mk1 BVR missile, with a range of 110 km, is a critical addition to India's defence arsenal. It provides the Indian Air Force with the ability to engage and destroy enemy aircraft beyond visual range, enhancing the overall operational effectiveness of its fighter fleet. The missile's successful integration with the Tejas LCA LSP-7 demonstrates its compatibility with existing platforms and lays the foundation for its incorporation into other fighter jets.
The induction of the Astra Mk1 BVR missile on the Tejas LCA marks a significant milestone in the aircraft's development. As the second aircraft to be equipped with the missile after the Sukhoi Su-30MKI, the Tejas LCA further solidifies its position as a capable and potent indigenous fighter jet.
As India looks towards the future, there are plans to equip other fighter jet fleets with the Astra Mk1 BVR missile. This includes the Mig-29k/UPG fleet and the Dassault Rafale, further expanding the missile's impact and ensuring its widespread integration across various platforms.
NOTE : Article cannot be reproduced without written permission of idrw.org in any form even for YouTube Videos to avoid Copy right strikes