SOURCE: IDRW.ORG TEAM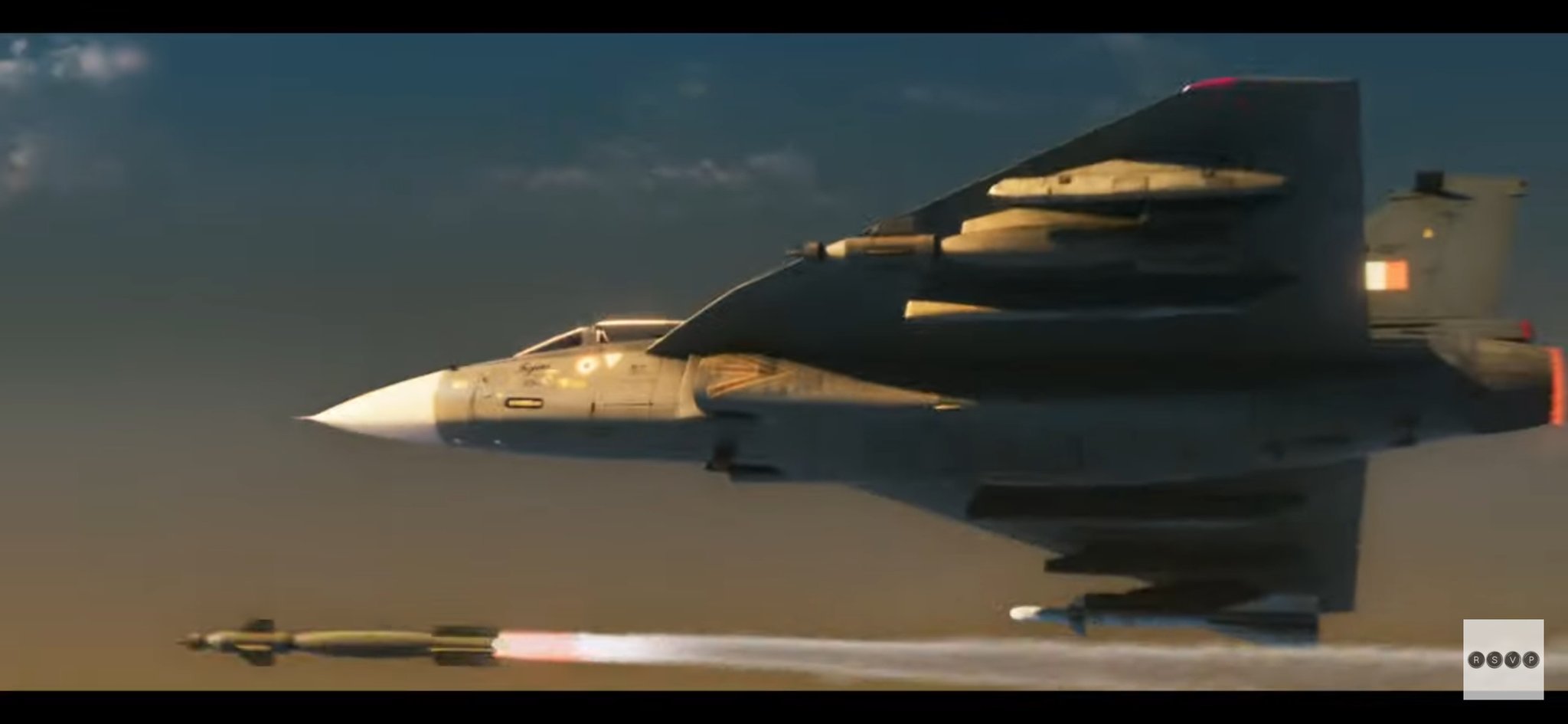 The much-anticipated trailer for Kangana Ranaut's upcoming film, "Tejas," was released on Indian Air Force Day, generating significant buzz. However, it didn't take long for online users to express their disappointment and criticism of the trailer's CGI quality and inaccuracies in its action scenes.
One of the notable inaccuracies pointed out by viewers was the depiction of the launching of a Laser Guided Bomb (LGB) against what was supposed to be a Pakistani Air Force F-16 aircraft in an air-to-air missile scenario. Such technical inaccuracies can be jarring for viewers who are familiar with military operations.
Online users, particularly on X (formerly Twitter), were quick to share their thoughts on the trailer, highlighting the shortcomings in its portrayal of IAF operations and action sequences. The criticism focused on the poor CGI quality, which failed to create realistic and immersive action scenes.
"Tejas" is not the only film centered around the Indian Air Force currently in the works. Two other IAF-themed movies are generating interest among audiences. "Fighter," starring Hrithik Roshan, and "Skyforce," featuring Akshay Kumar, that explores the backdrop of the 1965 war when the Indian Air Force conducted significant airstrikes.
While the "Tejas" trailer may have faced online criticism, it's important to remember that trailers often offer only a glimpse of the final product. The film's makers may address some of the concerns raised by viewers before its official release.
Despite the online backlash, Kangana Ranaut's "Tejas" remains a highly anticipated film that aims to showcase the dedication and valor of India's brave Air Force personnel. As more details about the movie emerge and as it nears its release date, it will be interesting to see how it is received by audiences and critics alike.
NOTE : Article cannot be reproduced without written permission of idrw.org in any form even for YouTube Videos to avoid Copy right strikes. Websites doing illegal reproductions will get DCMA and Legal Notices.