SOURCE: API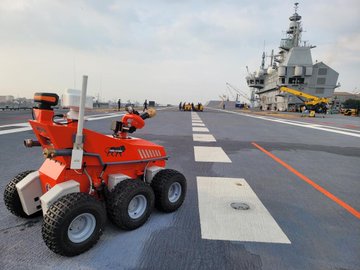 The Indian indigenous aircraft carrier INS Vikrant has begun trials of the Swadeshi Empresa developed Sprint Fire fighting bot, which detects the source of a fire and extinguishes it with a water/foam jet/spray, keeping humans safe.
PM Narendra Modi launched SPRINT as part of the AzadiKaAmritMahotsav during the Naval Innovation and Indigenisation Organization Seminar Swavlamban.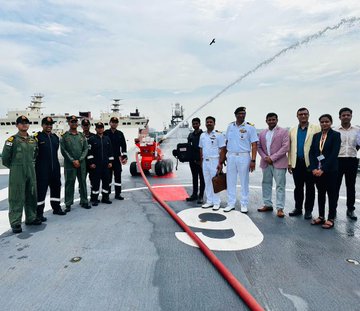 Since 1971, Swadeshi has been producing high-quality firefighting pumps and equipment. Our brand name "Swadeshi" is associated with high-quality, innovative fire-safety technologies that benefit customers. The company, which is run by the third generation of the Modi family, boasts a prosperous history and a bright future.