SOURCE: RAUNAK KUNDE / NEWS BEAT / IDRW.ORG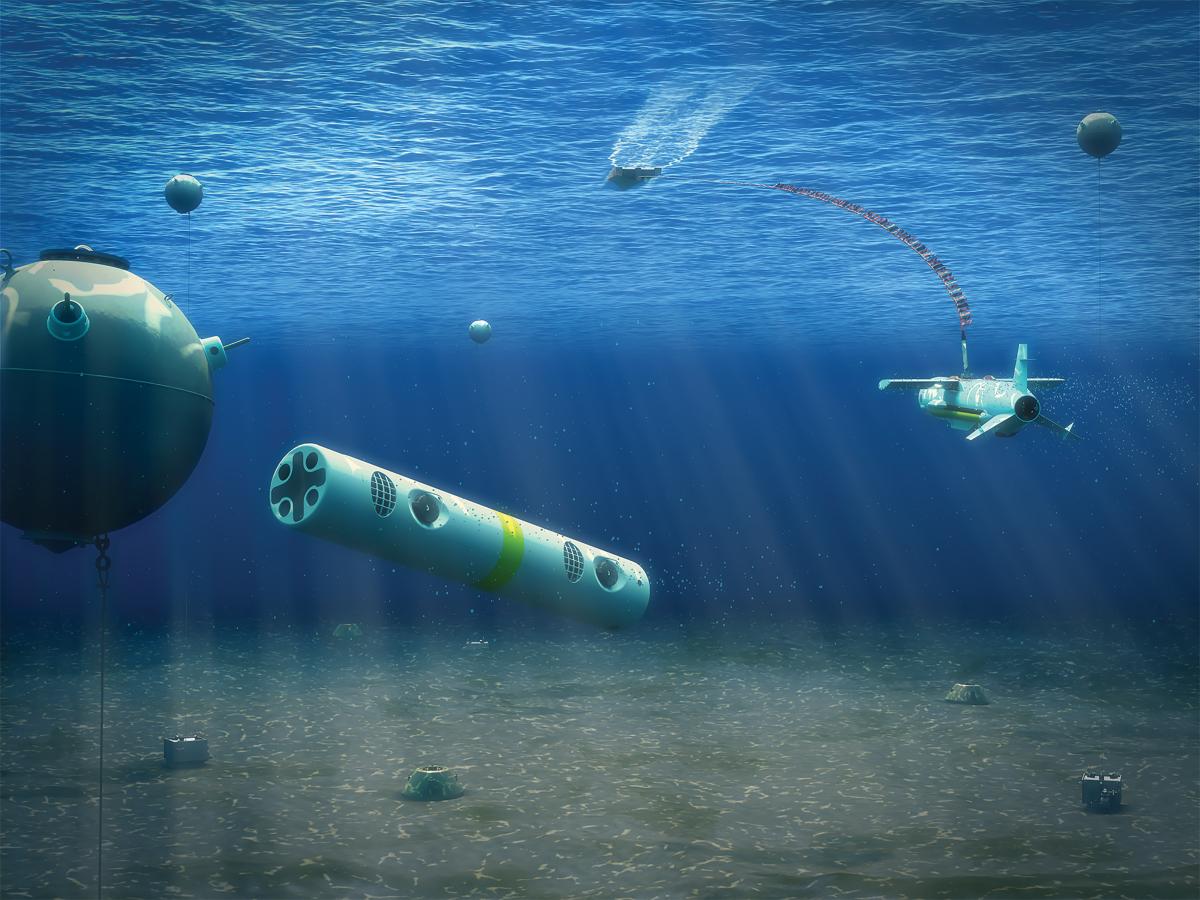 The Indian Navy is taking a significant step towards modernizing its capabilities by issuing a Request for Information (RFI) for the procurement of an Unmanned Mine countermeasures (MCM) Suite. This suite will comprise Autonomous Surface Vessels (ASVs), Heavy Weight Autonomous Underwater Vehicles (AUVs), and Remotely Operated Vehicles (ROVs) designed to be used onboard Indian Naval Mine Counter Measures Vessels (MCMVs).
This procurement is in line with the Buy (Indian-IDDM), Buy(Indian), and Buy & Make (Indian – with buy content 0%) categories as per the Defense Acquisition Procedure of 2020. The primary goal is to establish an integrated system with a wide range of MCM equipment that interfaces through a Command and Control System. The core components of the Unmanned MCM Suite are as follows:
Autonomous Surface Vessels (ASVs): These are designed for mine reconnaissance and transporting unmanned toolboxes into minefields for MCM operations.
Heavy Weight Autonomous Underwater Vehicles (AUVs): Deployed from ASVs and MCMVs, these AUVs play a crucial role in mine reconnaissance, including route surveys, mine detection, and identification.
Mine Identification and Disposal System (MIDS): This includes Remotely Operated Vehicles (ROVs) deployed from ASVs for mine disposal, using mine classification and neutralization tools.
MCM Command and Control System: This system is essential for mission planning, execution, and evaluation, allowing central control of ASVs, HWAUVs, and ROVs from MCMVs.
Hull Mounted Mine and Obstacle Avoidance Sonar: Installed on MCMVs, this system enhances mine detection and obstacle avoidance capabilities.
Launch and Recovery System: Facilitates the launch and recovery of ASVs and HWAUVs from MCMVs.
Mission Payload: ASVs, HWAUVs, and ROVs are equipped with mission payloads for mine detection, identification, classification, localization, and neutralization.
These unmanned systems are set to play a pivotal role in mine countermeasures and naval operations. The ASVs and AUVs are designed to operate autonomously or with minimal human intervention, ensuring versatility and efficiency in various operational modes. Furthermore, these systems are designed to operate in a networked environment, enabling seamless communication and cooperation between platforms.
The incorporation of Artificial Intelligence and Machine Learning for image and pattern recognition, as well as cyber security measures, highlights the Navy's commitment to staying at the forefront of technological advancements in naval warfare.
This initiative is a testament to the Indian Navy's determination to enhance its mine countermeasure capabilities by integrating advanced unmanned systems, enabling safer and more effective operations. It aligns with the Navy's vision of achieving superior operational effectiveness and safeguarding maritime security in the years to come.
NOTE : Article cannot be reproduced without written permission of idrw.org in any form even for YouTube Videos to avoid Copy right strikes. Websites doing illegal reproductions will get DCMA and Legal Notices.