SOURCE: RAUNAK KUNDE / NEWS BEAT / IDRW.ORG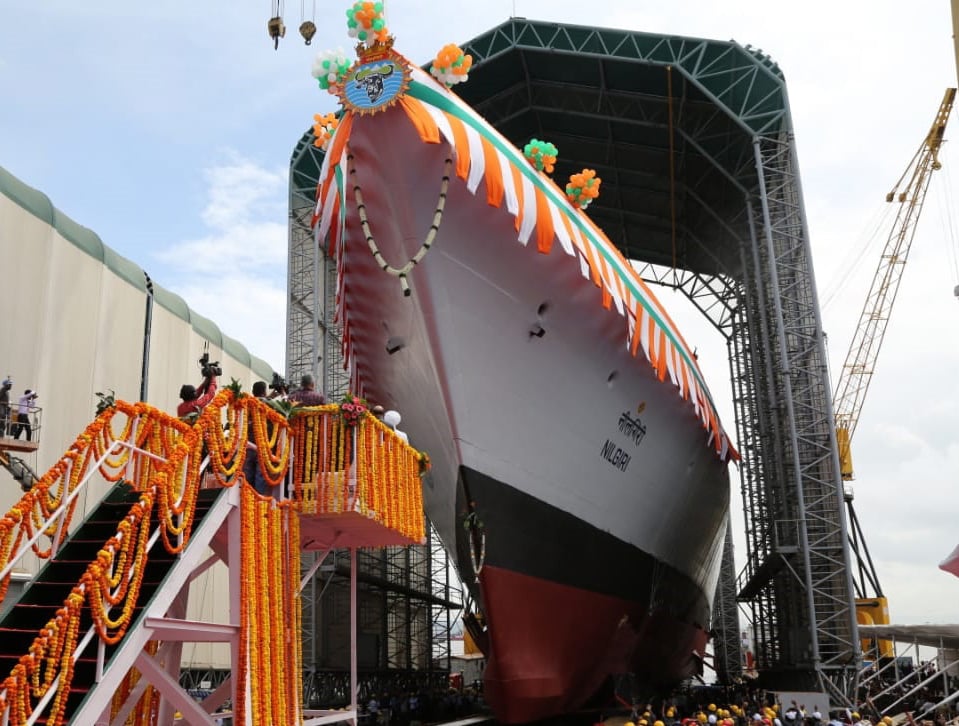 The Indian Ministry of Defence (MoD) is actively working towards establishing India as a prominent weapons exporter in the global defence sector. While the country has achieved significant success in recent years, it still holds a relatively small share of the market. In a strategic shift, the MoD is now focused on exporting weapons systems that offer higher value, including domestically-developed warships for the Indian Navy.
Recognizing the challenges posed by long delivery timelines from Indian Public Sector Undertakings (PSUs), the MoD has been encouraging private-sector shipyards to enter the shipbuilding segment, which has traditionally been dominated by government-owned companies. The ministry is keen on addressing the issue of delayed deliveries and aims to enhance the competitiveness of Indian shipyards in the tender process.
Sources familiar with the matter have revealed idrw that the MoD, in recent meetings, directed government-owned shipyards to reduce the manpower hours required for manufacturing larger warships. This move is intended to improve their cost-effectiveness and competitiveness in the tender process. The MoD is well aware that Indian shipyards face challenges in meeting delivery schedules, particularly when compared to Chinese shipyards that have been exporting variants of their warship classes for a significant period.
India holds certain price advantages over European shipyards but struggles to compete with China in terms of price and delivery schedules. One key reason for this disparity lies in the difference between other manufacturing industries, where existing products are available "before" receiving orders, and shipyards that can only construct warships after receiving specific orders. Indian shipyards are yet to establish themselves as credible competitors in the international market. Additionally, high tariffs, taxes, duties, and financing charges act as shackles, hindering their ability to compete effectively.
To address these challenges, major defence shipyards such as Mazgaon Docks Limited (MDL) and Garden Reach Shipbuilders and Engineers (GRSE) are undergoing modernization efforts. They are adopting a "modular shipbuilding" approach, where 300-tonne blocks are manufactured independently, complete with their equipment, electrical wiring, pipelines, and more. These blocks are then precisely fitted together. It is anticipated that this new approach will significantly reduce construction time, with destroyers estimated to be constructed in 72 months and frigates in 60 months.
The MoD's focus on improving shipbuilding efficiency and encouraging private sector participation reflects India's ambition to establish itself as a reliable and competitive weapons exporter. By addressing the challenges faced by Indian shipyards, the MoD aims to enhance the country's credibility in the global market, attract international customers, and strengthen India's defence manufacturing capabilities. These efforts will contribute to India's larger vision of self-reliance in defence production and positioning itself as a key player in the global defence industry.
NOTE : Article cannot be reproduced without written permission of idrw.org in any form even for YouTube Videos to avoid Copy right strikes