SOURCE: IDRW.ORG TEAM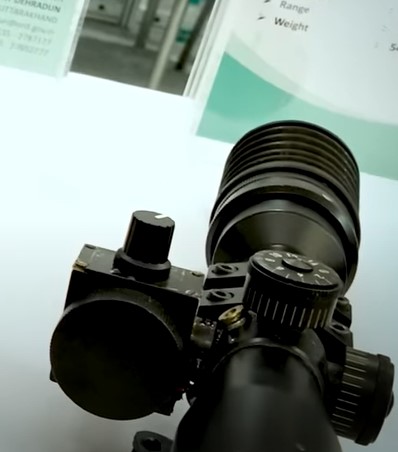 In a significant development for the Indian Army's modernization and equipment upgrade program, India Optel Limited, a fully owned Government of India enterprise, has successfully secured an order for 13,482 advanced telescopic sights. These cutting-edge sights are designed for the SiG 716 rifles, a sophisticated 7.62 x 51mm calibre rifle, and were contracted from SIG Sauer Inc, USA.
The order marks a major milestone for India Optel Limited, as it comes after an extensive and rigorous testing phase that lasted for three years. The company's officials expressed pride in their telescopic sights, which weigh a mere 500 grams and offer superior performance capabilities. With the new telescopic sights, Indian soldiers will be equipped to hit targets at an impressive distance of 800 meters, enhancing their operational effectiveness on the field.
The process of selecting the ideal telescopic sights involved rigorous evaluations and comprehensive trials to ensure the highest standards of quality, accuracy, and reliability. After meticulous scrutiny, the telescopic sights from India Optel Limited emerged as the best-suited solution for the SiG 716 rifles.
Features of the Telescopic Sights:
Enhanced Range: The advanced telescopic sights provide Indian soldiers with the ability to engage targets at an impressive range of 800 meters. This extended range significantly enhances the Indian Army's capabilities in various operational scenarios.
Lightweight Design: The telescopic sights weigh a mere 500 grams, ensuring that soldiers can carry the additional equipment without being burdened by excessive weight during combat or field operations.
Safety Features: To address the high recoil of the SiG 716 rifles, India Optel Limited has thoughtfully provided the telescopic sights with a 63mm eye relief. This ensures soldiers' safety and prevents any potential injuries caused by the powerful recoil.
The Indian Army placed the order for the telescopic sights on 20 April 2023, with the expectation of delivery within three years. However, India Optel Limited has expressed its determination to surpass expectations and deliver the sights well ahead of the three-year deadline. The company has already commenced the production process, and it is optimistic about its ability to meet the demanding delivery schedule.
NOTE : Article cannot be reproduced without written permission of idrw.org in any form even for YouTube Videos to avoid Copy right strikes