SOURCE: IDRW.ORG TEAM
Dehradun-based India Optel Limited, a prominent Defense Public Sector Unit (PSU), has marked a significant milestone by initiating its maiden export consignment of the Missile Sight 9SH-119 M1 to SCIENCOM FZE in Sharjah, United Arab Emirates. The exported missile sight system is a critical component designed for the BMP-2 amphibious infantry fighting vehicle, which originated from the Soviet Union. This development underscores India's growing presence in the global defense market and showcases the versatility of its indigenous defense capabilities.
The Missile Sight 9SH-119 M1 is an advanced optical targeting system specifically developed for the BMP-2 amphibious infantry fighting vehicle. These vehicles have been a mainstay in various armed forces around the world, with the Indian Army alone operating more than 2400 BMP-2K "Sarath" units. These Indian-manufactured BMP-2K vehicles were produced under license from the former Ordnance Factory Board (OFB) to cater to the specific requirements of the Indian Army.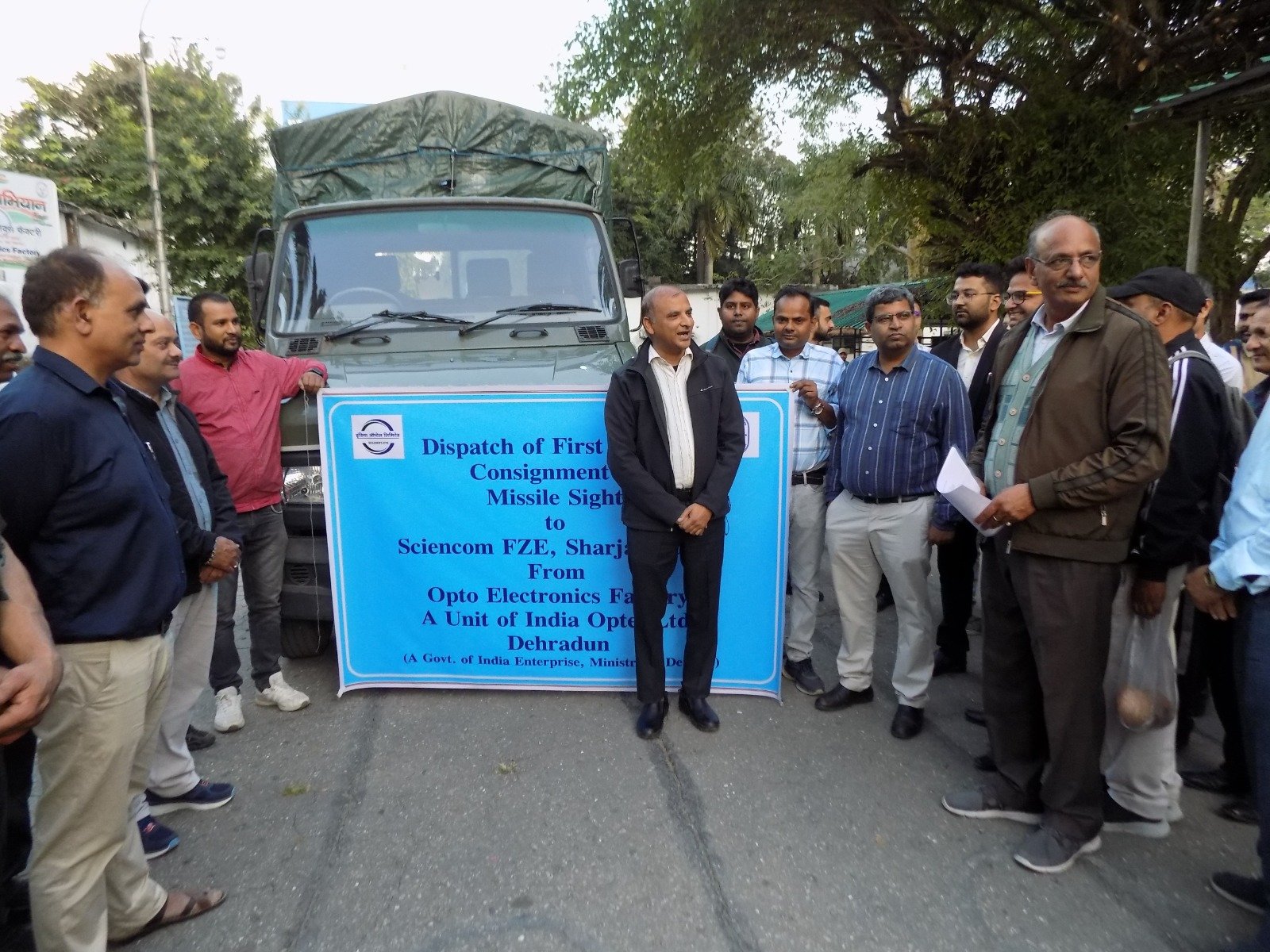 BMP-2 vehicles have gained international recognition and are still operational in approximately 30 countries. These versatile amphibious infantry fighting vehicles have been relied upon for their performance and adaptability in various operational environments. Their proven track record makes them a valuable asset for many nations, and they continue to be an integral part of numerous armies' fleets across the world.
It is noteworthy to mention that the final destination for the exported Missile Sight 9SH-119 M1 is not expected to be the United Arab Emirates (UAE). Given the UAE's absence from the list of countries operating BMP-2 vehicles, it is plausible to assume that the systems will be further exported to a different nation where these vehicles are in active service.
NOTE : Article cannot be reproduced without written permission of idrw.org in any form even for YouTube Videos to avoid Copy right strikes. Websites doing illegal reproductions will get DCMA and Legal Notices.