SOURCE: IDRW.ORG TEAM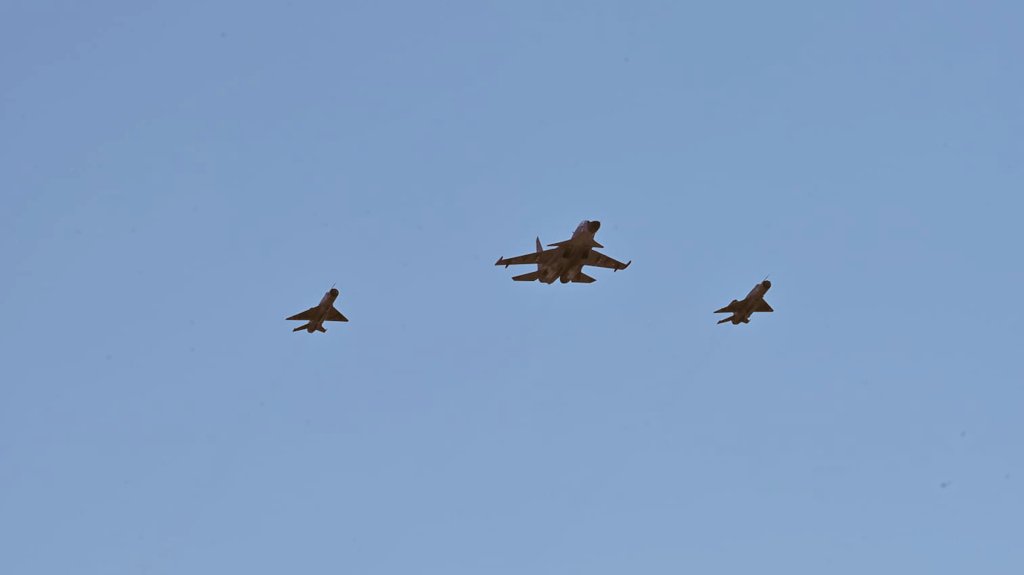 In a poignant moment in the history of the Indian Air Force (IAF), the iconic MiG-21 Bison aircraft took their final flight over the skies of Uttarlai in the Barmer district of Rajasthan. The occasion marked the end of an era as these legendary aircraft soared alongside the formidable Su-30 MKI, bidding a fond farewell to their service in the IAF.
Despite the IAF's ongoing commitment to maintaining three MiG-21 squadrons, comprising around 50 aircraft, a significant change has been set into motion. With the retirement of the MiG-21 Bison, one of these squadrons, No. 4 Squadron IAF, also known as the "Oorials," based at Uttarlai Air Force Station in Barmer, Rajasthan, has been officially number-plated. This decision reduces the total number of active squadrons to just two.
The announcement of the retirement of the remaining MiG-21 squadrons comes on the heels of a statement by the IAF chief, who outlined the plan to phase out these venerable aircraft by the next year. In his words, "We will replace the MiG-21 squadrons with the LCA Mark-1A. The induction of the LCA Mark-1A will fill the gap left by the outgoing MiG-21s."
The MiG-21 aircraft, often referred to as the "Flying Coffins" for their remarkable service history, have been the backbone of the IAF for decades. After their initial induction in the early 1960s, the IAF procured over 870 MiG-21 fighters, significantly enhancing its overall combat capabilities.
As the MiG-21 Bison aircraft gracefully retired from active duty, the IAF's squadron lineup has now dwindled to just two active squadrons with MiG-21s: Sqn. No. 3 "Cobras" and Sqn. No. 23 "Panthers." The departure of these veteran aircraft signals the end of a glorious chapter in the IAF's history, while also marking the beginning of a new era characterized by modernization and the induction of advanced platforms like the LCA Mark-1A.
The legacy of the MiG-21 in the annals of Indian aviation history is indelible, and their retirement is a tribute to the valiant service they provided to the nation. As they take their final bow, their iconic silhouette will forever be etched in the memory of aviation enthusiasts and military history aficionados.
NOTE : Article cannot be reproduced without written permission of idrw.org in any form even for YouTube Videos to avoid Copy right strikes. Websites doing illegal reproductions will get DCMA and Legal Notices.