SOURCE: IDRW.ORG TEAM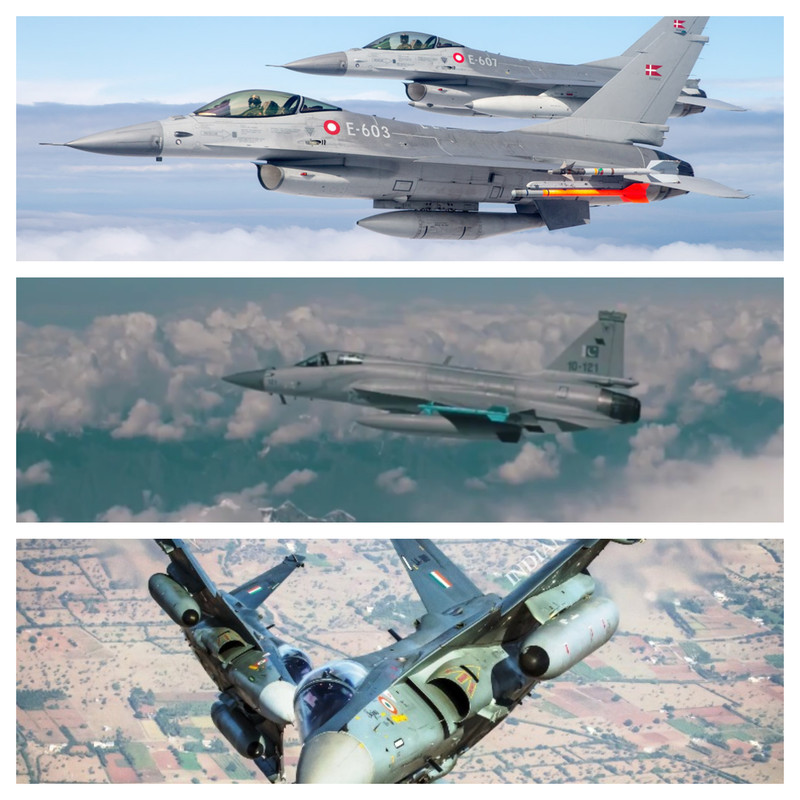 Argentina finds itself at a crossroads as it seeks to bolster its air force with 15 new fighter jets, replacing the retired Mirage aircraft from 2015. Amidst the array of options, the country is under the watchful eyes of the United States, which is pushing for the sale of Danish F-16s to Argentina. This move comes as the US vies for a leading role as an arms supplier, in the aftermath of the historical Malvinas or Falkland War. However, India's LCA Tejas and China's JF-17 are also in contention, adding complexity to Argentina's decision-making process.
Having allocated US$664 million to procure 12 new fighter jets, Argentina has been actively searching for suitable aircraft to meet its defense requirements. The retirement of the Mirage aircraft left a gap in its operational inventory, with the current fleet comprising of 10 A-4 fighter bombers, supplemented by IA-63 Pampa jet trainers.
A significant challenge for Argentina in acquiring new fighter jets has been the arms embargo imposed by the United Kingdom, which has narrowed down the available options. The country has been left to consider Russian-built MiG-29 and MiG-35, China-Pakistan-built JF-17, and India's indigenous LCA Tejas for its air force modernization.
Recent reports indicate that the United States administration is keen on securing an order for now retired F-16s from Denmark, and they are pressurizing Argentina to opt for this choice. The US government has approached Congress seeking authorization for Denmark to sell F-16 fighters to Argentina. This move is part of the US's strategy to become a dominant arms supplier, showcasing its commitment to the region since the Falkland War.
As part of this push, the US is poised to offer Argentina a deal involving 24 F-16 fighter jets, which could be a compelling option for the Argentine Air Force. The potential acquisition of advanced F-16s could further strengthen Argentina's defense capabilities and foster closer military ties between the two nations.
However, Argentina has other attractive offers on the table, including China's JF-17 Thunder, a joint venture with Pakistan, and India's domestically developed HAL Tejas. Both the JF-17 and Tejas are modern, capable aircraft that could cater to Argentina's operational requirements while also potentially opening doors for collaboration and technology transfer.
Argentina's defense authorities are currently facing a challenging decision-making dilemma, weighing factors such as aircraft performance, cost, long-term maintenance, interoperability, and strategic partnerships. Each option has its merits and drawbacks, and the choice will profoundly impact the country's air force capabilities for decades to come.
NOTE : Article cannot be reproduced without written permission of idrw.org in any form even for YouTube Videos to avoid Copy right strikes