SOURCE: RAUNAK KUNDE / NEWS BEAT / IDRW.ORG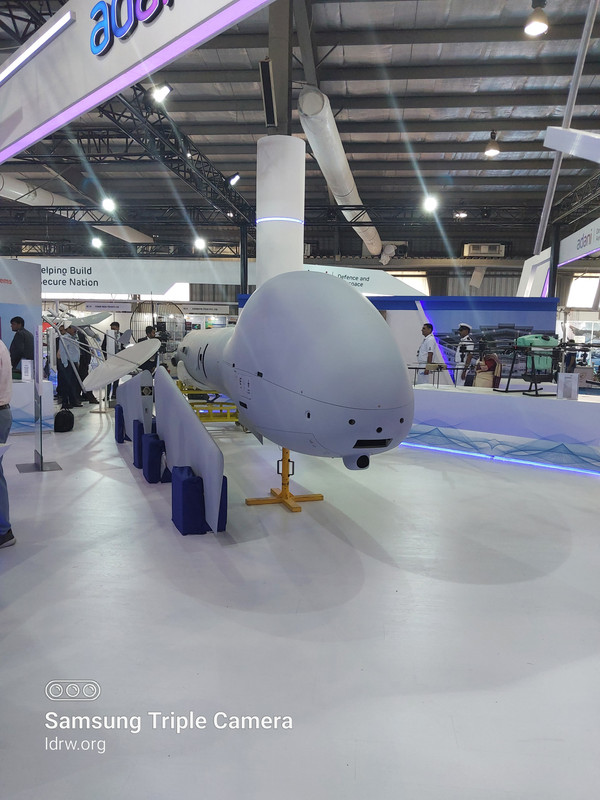 The Adani Group's Land Systems, Defence & Aerospace division has achieved a significant milestone by securing orders from the Indian Navy for the "Drishti 10 (Starliner)," an Elbits Hermes 900 MALE (Medium Altitude Long Range) Unmanned Aerial Vehicle (UAV) designed for export markets.
Ashok Wadhawan, the Head of Land Systems, Defence and Aerospace at Adani Group, confirmed that the Drishti 10 has been localized by the company, enhancing its capabilities to meet specific Indian Navy requirements. This achievement marks a significant step toward promoting self-reliance in defence manufacturing in India.
Key Benefits of Drishti 10 (Starliner):
Highly Autonomous & Mission Effective: The Drishti 10 is designed to operate autonomously, effectively carrying out its mission objectives with precision.
Multiple Hard Points & 250 Kg Modular Installation Bay: The UAV boasts multiple hard points for flexible payload configurations and a modular installation bay capable of accommodating up to 250 Kg of mission-specific equipment.
Satellite Communication & LOS Data Link: Drishti 10 is equipped with advanced communication systems, including satellite communication and Line-of-Sight (LOS) data links, ensuring reliable and secure data transmission.
Adverse Weather Capabilities: The UAV is designed to perform in adverse weather conditions, providing versatility and reliability in various operational environments.
Minimal Maintenance: Drishti 10 is engineered for minimal maintenance, reducing downtime and enhancing operational readiness.
Key Features of Drishti 10 (Starliner):
Wide Variety of Cutting-Edge Payloads: The UAV supports a wide range of cutting-edge payloads, including Electro-Optical/Infrared (EO/IR) sensors, Long Range EO/IR, Synthetic Aperture Radar (SAR)/Ground Moving Target Indicator (GMTI), Automatic Identification System (AIS), Electronic Intelligence (ELINT), Electronic Warfare (EW), Communications Intelligence (COMINT), Communications Jamming (COMJAM), Wide Area Surveillance/Mapping, Hyper Spectral, and Communication Relay.
Specifications:
Takeoff Weight: 1,180 Kg
Max Payload: 350 Kg
Endurance: Up to 36 hours
Service Ceiling: 30,000 ft
NOTE : Article cannot be reproduced without written permission of idrw.org in any form even for YouTube Videos to avoid Copy right strikes. Websites doing illegal reproductions will get DCMA and Legal Notices.