N & S America
SOURCE: BLOOMBERG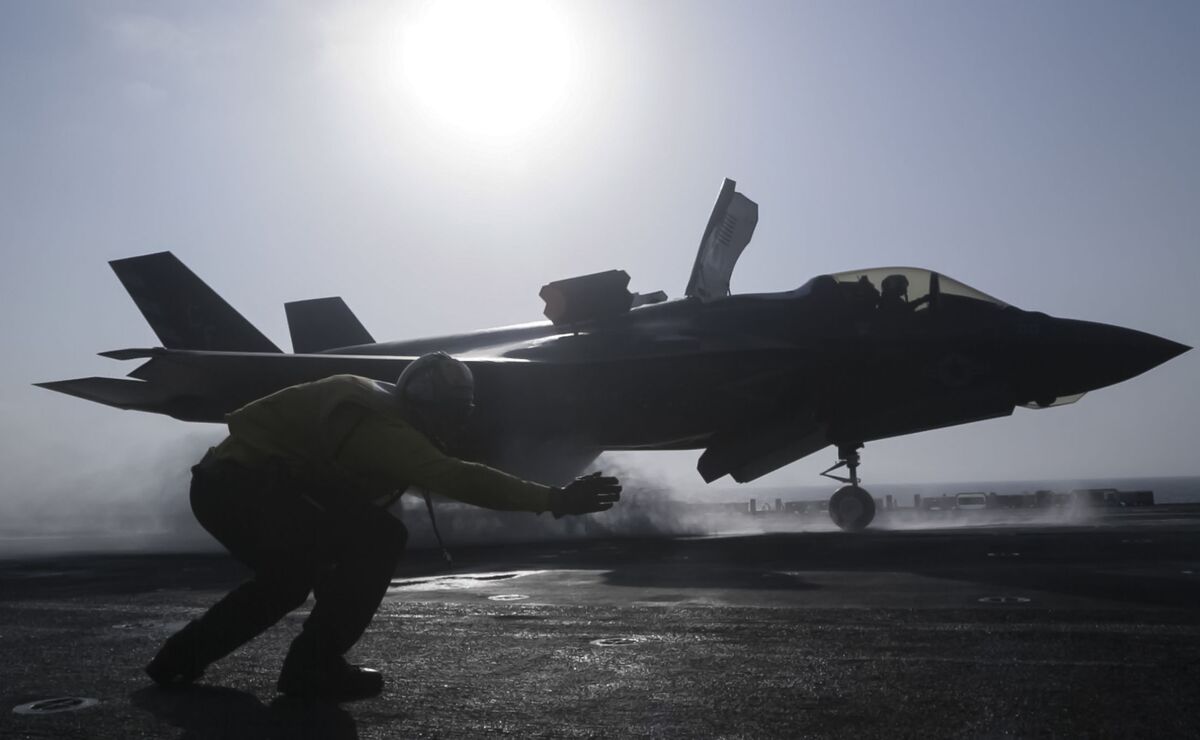 The U.S. Defense Department has temporarily suspended flight operations of Lockheed Martin Corp.'s F-35 after its first crash prompted inspections of the fighter jet fleet.The suspension by the Pentagon is to allow "a fleet-wide inspection of a fuel tube within the engine on all F-35 aircraft," the Defense Department said in a statement Thursday. The F-35 is the costliest U.S. weapons system.
The inspection is "is driven from initial data from the ongoing investigation of the F-35B that crashed in the vicinity of Beaufort, South Carolina" on Sept. 28, according to the statement. The F-35B is the Marine Corps version of the aircraft. Continue reading →
SOURCE: BBC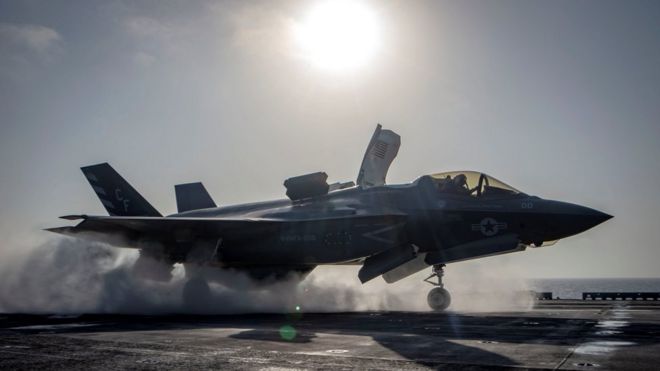 A F-35B jet came down in South Carolina, the Marine Corps said. The pilot managed to safely eject and there were no injuries.The Marines said in a statement that an investigation into the cause of the crash is underway.The F-35 is the largest and most expensive weapons programme of its type in the world.Global sales are projected at more that 3,000 aircraft, and the programme is likely to last for some 30 to 40 years.But the programme has been criticised both for cost and combat effectiveness.
The jet involved in the incident is believed to have cost around $100m (£77m), although a new Pentagon contract announced on Friday for a record 141 F-35 jets has brought the cost down to around $89.2m per aircraft, according to Reuters. Continue reading →
SOURCE: CNBC
The U.S. Air Force has selected Boeing to build its next training aircraft, a long-awaited Pentagon contract worth $9.2 billion.
Boeing, which partnered with Swedish aerospace firm Saab, was awarded an initial $813 million for engineering and manufacturing development by the Air Force on Thursday. The service currently plans to buy 351 jets with full operational capability by 2034. The original service cost estimate was $19.7 billion, according to the award announcement. Continue reading →
SOURCE : PTI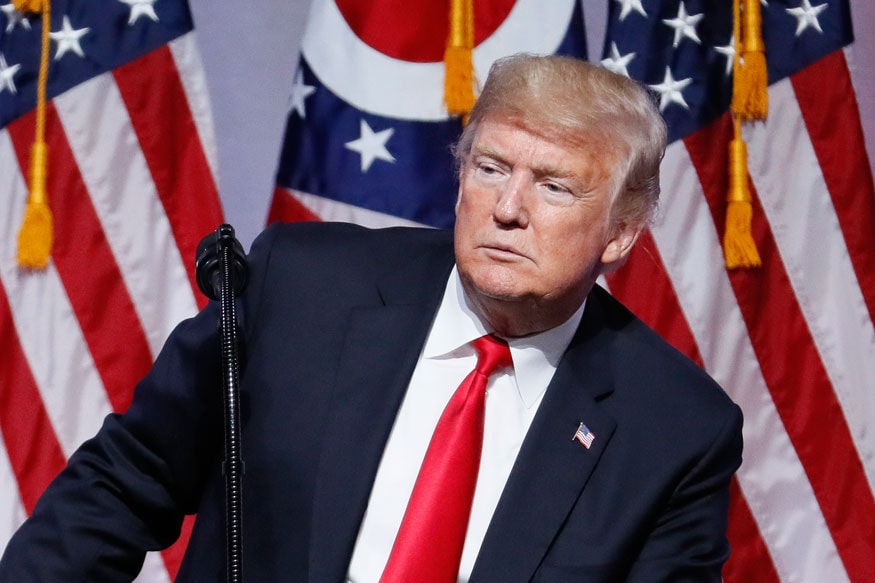 The US Congress has passed a crucial bipartisan bill that seeks to impose a visa ban on Chinese officials who deny American citizens, government officials and journalists access to Tibet.
The legislation, passed by a unanimous voice vote, comes amidst the Trump administration imposing massive trade import duties on China that has started impacting the Chinese economy.The 'Reciprocal Access to Tibet Act', which seeks to ensure that Americans are given the same access to Tibet that Chinese citizens have to the United States, was passed by the House of Representatives on Tuesday.
"The Reciprocal Act to Tibet Act is about fairness, human rights and careful US diplomacy at its core. For too long, China restricted access to Tibet, preventing journalists from observing human rights abuses in Tibet and preventing Tibetan Americans from visiting their home country. This bill seeks to reset that table," Indian-American Congresswoman Pramila Jayapal said on the House Floor. Continue reading →