N & S America
SOURCE: scout.com
Russia announced it's newest variant of the Sukhoi Su-30SM — the Su30SM1 — last month, which reportedly has enhanced weapons and electrical systems. Nevertheless, the Su-30SM1 has yet to be mass produced, and there's reportedly only one of them at the Irkutsk Aviation Plant where they're being made, according to The National Interest. Therefore Russia's most upgraded Su-30 on the market is still the Su-30SM.
The Su-30SM is a versatile or multirole fighter, able to perform air-to-air and air-to-ground attacks, and is often considered to be the F-15E Strike Eagle's counterpart. Continue reading →
SOURCE: The Washington Spectator
he Pentagon has bet the farm on an airplane championed as a "super fighter" that can do everything for everybody. The F-35 is intended to replace and improve upon several current—and aging—aircraft types with widely different missions. To achieve this, the airplane must meet the mission requirements of the U.S. Air Force, Navy, and Marine Corps, all in one basic airplane. The F-35 is marketed as a cost-effective, powerful, multirole fighter airplane, significantly better than anything potential adversaries could build in the next two decades. But it's turned out to be none of those things.
Officially begun in 2001, with roots extending back to the late 1980s, the F-35 program is nearly a decade behind schedule, and has failed to meet many of its original design requirements. It's also become the most expensive defense program in world history, estimated to cost around $1.5 trillion before the fighter is phased out in 2070. Continue reading →
SOURCE: PTI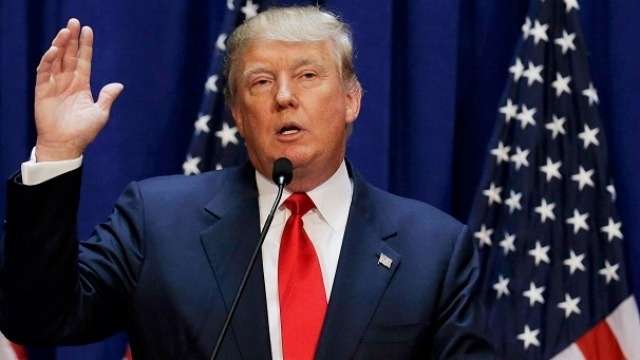 Nuclear weapons pose greatest threat to the world, US President Donald Trump has said as he favoured a complete elimination of atomic arms by all countries possessing it including Pakistan, China and Russia.
"I would like to de-nuke the world. I know that President Obama said global warming is the biggest threat. I totally disagree. I say that its a simple one — Nuclear is our greatest threat worldwide. Not even a question, not even close," he told reporters yesterday at Bedminster in New Jersey.
SOURCE: BUSINESS INSIDER
China's recent military parade included the rollout of several new weapons systems and a flyover by the J-20, a stealth jet that many think incorporates stolen US stealth technology into a design purpose-built to destroy weak links in the US air force.
Russia has also been testing a stealth jet of its own that integrates thrust vectoring technology to make it more maneuverable, which no US jet can match.But the US has decades of experience in making and fielding stealth jets, which creates a gap that no amount of Russian or Chinese hacking can bridge. Continue reading →