N & S America
SOURCE: THE NEWS REP
The phrase "beast mode" wasn't coined for the sake of the F-35. In fact, more often than not, you'll find those two words adorning tweets about professional football players breaking tackles or in the caption under videos of street fights. So how did the phrase manage to find its way into so many headlines pertaining to Lockheed Martin's flagship fifth-generation fighter? Well, for one thing, it makes for some great marketing.
In fact, the original "Beast Mode" touted by Lockheed Martin involved arming the platform with more ordnance than it actually has hard points to support. But before we start picking apart just how plausible their "Beast Mode" loadout really is, we should first clarify the premise behind it. Continue reading →
SOURCE : Navy Recognition
The U.S. Navy has awarded a $US 15 billion contract to Huntington Ingalls Industries – Newport News Shipbuilding (HII – NNS) for the construction of 2 aircraft carriers, CVN 80 and CVN 81.
"Today marks a great team effort to drive out cost and maximize efficiency in government procurement," said Secretary of the Navy Richard V. Spencer. "Focusing on optimizing construction activities and material procurement, the team was able to achieve significant savings as compared to individual procurement contracts. One contract for construction of the two ships will enable the shipbuilder flexibility to best employ its skilled workforce to design once and build twice for unprecedented labor reductions while providing stability and opportunities for further efficiencies within the nuclear industrial base." Continue reading →
SOURCE : Air Recognition
Lockheed Martin officials expect to negotiate their next multiyear F-35 contract with the Joint Program Office in 2022, lowering the F-35A price to less than $US 80 million per unit.
Marilyn Hewson, chief executive of Lockheed Martin, said during a conference : "That's our target, to continue to drive the unit cost down (…) And we won't stop there, we will always be looking at ways that we can take the cost down in the program as it continues to mature and grows." Continue reading →
SOURCE: MILITARY.COM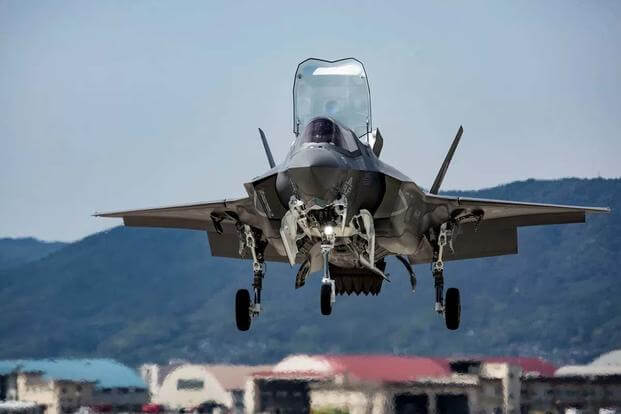 The F-35 Joint Strike Fighter fleet still does not have an adequate aircraft availability rate, according to the Defense Department's testing office. The fifth-generation fighter has had a "flat" trend in capacity rates over the past three years, according to a recent Director of Operational, Test and Evaluation report. Even as the services focus on improvement initiatives, they're "still not translating into improved availability," it stated.
"Fleet-wide average availability is below program target value of 60 percent and well below planned 80 percent needed for efficient conduct of [Initial Operational Test and Evaluation, or IOTE]," the 2018 DOT&E report said. Bloomberg was first to report the news. Continue reading →
SOURCE: FIGHTER JET WORLD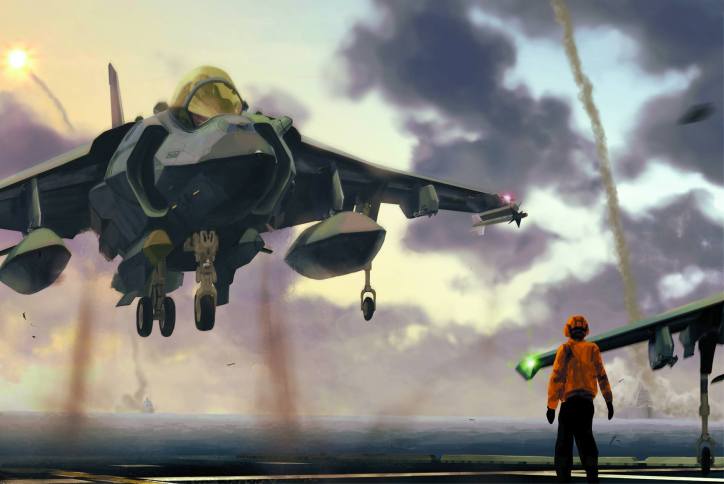 According to Defence one, Lockheed Martin is quietly pitching the U.S. Air Force a new variant of the F-22 Raptor, equipped with the F-35's more modern mission avionics and some structural changes
With a Raptor's body and the JSF's brain, the new jet would aim to answer the next decade's Russian and Chinese threats.
"It is one of several options being shopped to the US military and allies as Lockheed explores how it might upgrade its combat jets to counter Russian and Chinese threats anticipated by military officials in the coming decade,"
SOURCE: BUSINESS INSIDER
The egregiously expensive and notoriously unreliable F-35 Joint Strike Fighter are even more of a disappointment than you previously thought, according to a new Department of Defense assessment obtained by Bloomberg News.
The 2018 report from the Pentagon's operational testing and evaluation arm, set for public release this week and obtained early by Bloomberg's Tony Capaccio, indicates that ongoing reliability issues have drastically shortened the service life far below expectations, so far that there's "no improving trend in" available aircraft for training and combat missions — a dangerous combination for a perpetually buggy aircraft. Continue reading →
SOURCE: The Aviationist
Some of our readers asked us to investigate the story behind an F-35 mock-up painted in arctic color scheme, located at Lockheed Martin's Forth Worth, after the mysterious model was featured on the reputable F-16.net forum. The mock-up has been sitting in a LM yard, from at least Apr. 2012 to December 2018, when it was moved (the aircraft can still be seen in the latest imagery). Since 2012, photos taken from space show the F-35 model in different locations, along with other test articles and mock-ups, including the X-35 and A-12.
"There aren't a lot of photos / points in time when the yard was shot from space, but on Jan 2016, Jan 2017 and Feb 2017 it's also missing from the yard (there are no photos between those 3 times though, so it might have been gone for 13+ months, or it might have just been gone the days, weeks or months that those photos were taken)," says user Dragon029, who also pointed us to the somehow mysterious aircraft. Continue reading →
SOURCE: REUTERS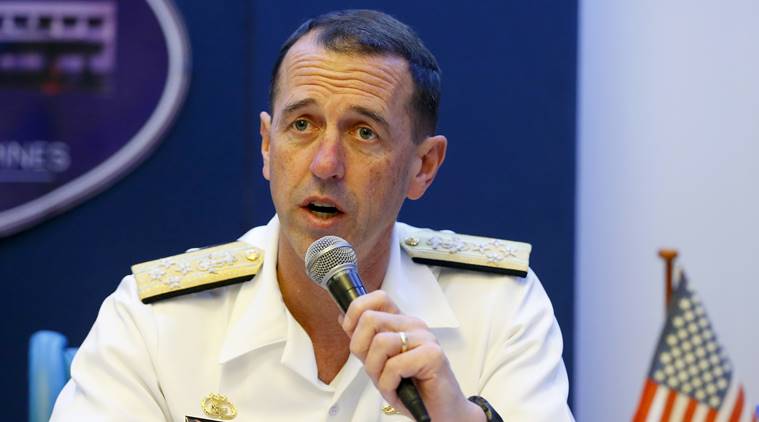 The US Navy has not ruled out sending an aircraft carrier through the Taiwan Strait, despite military technology advances by China that pose a greater threat to US warships than ever before, the chief of US naval operations said on Friday. Washington sent ships through the strategic waterway three times last year as it makes more frequent transits of the strait that separates Taiwan from the Chinese mainland, but it has not dispatched a carrier in more than 10 years.
During that time, China has modernized its forces with missiles designed to strike enemy ships. "We don't really see any kind of limitation on whatever type of ship could pass through those waters," Admiral John Richardson told reporters in the Japanese capital, when asked if more advanced Chinese weapons posed too big a risk. Continue reading →
SOURCE: BUSINESS INSIDER
Early in its combat testing, a test pilot's damning report leaked to the press and exposed the world's most expensive weapons system, the F-35, as a bad dogfighter that the F-16 routinely trounced in mock battles. But new videos leaked from the US Air Force's F-35 demo or stunt flying team show the jet making head-spinning turns that older jets could never hit.
In 2015, the test pilot's write up of the jet's combat performance obliterated the idea of F-35 as a capable dogfighter due to a glaring flaw: Weak maneuverability. "Overall, the most noticeable characteristic of the F-35A in a visual engagement was its lack of energy maneuverability," the pilot wrote. Continue reading →