N & S America
SOURCE: Combataircraft
At approximately 18.43hrs local time on June 18, a US Navy F/A-18E Super Hornet operating over Syria shot down a Syrian Arab Air Force (SyAAF) Su-22M4 'Fitter' fighter-bomber near Tabqah, Syria.The F/A-18E (reported as BuNo 168914/AJ304) was assigned to Strike Fighter Squadron (VFA) 87 'Golden Warriors' (also known as 'War Party'), which is assigned to Carrier Air Wing (CVW) 8.
Its pilot engaged the 'Fitter' and initially fired an AIM-9X Sidewinder close-range heat-seeking missile from a range of about half a mile, which was defeated by flares launched by the Su-22 pilot. The Super Hornet then re-engaged and fired an AIM-120 AMRAAM (Advanced Medium-Range Air-to-Air Missile), which hit the 'Fitter' despite being fired from relatively close range. Continue reading →
SOURCE: HINDUSTAN TIMES
A Canadian sniper has shattered the world record for a confirmed kill shot, firing from a staggering distance of 3,540 metres.
The Canadian Armed Forces confirmed on Thursday that a member of its Joint Task Force 2 — the country's elite special forces — made the record-breaking shot, killing an Islamic State militant in Iraq within the last month. Continue reading →
SOURCE: MILITARY.COM
One of the world's most reliable military workhorse aircraft is getting a makeover that emphasizes beefed-up special operations for an international market.
Here at the Paris Air Show on Tuesday, executives with Lockheed Martin Corp. presented the C-130J SOF, a variant of the C-130J Super Hercules built for intelligence, surveillance and reconnaissance, armed overwatch, and on-demand forward aerial refueling, among other features. Continue reading →
SOURCE: REUTERS
Lockheed Martin Corp (LMT.N) is in the final stages of negotiating a deal worth more than $37 billion to sell a record 440 F-35 fighter jets to a group of 11 nations including the United States, two people familiar with the talks said.
This would be the biggest deal yet for the stealthy F-35 jet, set to make its Paris Airshow debut this week.The sale represents a major shift in sales practices from annual purchases to more economic multi-year deals that lower the cost of each jet. Continue reading →
SOURCE: Sandiegouniontribune
Le Bourget Airport will become the aviation industry's catwalk beginning Monday, with more than 150 jets, choppers and drones expected to zoom over hundreds of thousands of fans and trade representatives at a week-long celebration — the International Paris Air Show.
Launched in 1909 and held every two years, the 52nd Salon International de l'Aéronautique et de l'Espace is expected to shatter its record 2015 draw — 2,303 exhibitor companies from 48 countries.And if the team from San Diego-based Kratos Defense & Security Solutions in Booth 3-A118 has its way, the world will get a hint of what promises to become the most lethal unmanned aerial vehicles ever designed — the XQ-222 Valkyrie and UTAP-22 Mako, relatively cheap drones that could double as a fighter pilot's expendable wingmen in future wars. Continue reading →
SOURCE: NATIONAL INTEREST
In June, the U.S. Navy released a budget allocating $264.9 million towards upgrading its roughly six hundred FA-18E and F Super Hornet and EA-18G Growler fighters to the new Block III standard, which includes some of the enhancements proposed for the Advanced Super Hornet. This is intended to coincide with a service-life extension program (SLEP) meant to increase the type's flight hours from six thousand to nine thousand. The first of the upgraded aircraft are expected to enter service in 2019, and the Pentagon is now talking about keeping its Super Hornet fleet active through 2046.
A few days later, the Navy also announced plans to purchase an additional eighty Super Hornets over the next five years for $7.1 billion. All in all, it would seem that Boeing has successfully redirected defense dollars away from the expensive new F-35 stealth fighter by emphasizing the lower price of maintaining the Super Hornet fleet. Continue reading →
SOURCE: PTI
The president of the UN conference drafting what could be the first-ever treaty to ban nuclear weapons has expressed confidence that with "the necessary political will" more than 130 countries supporting the initiative can reach agreement by the July 7 target.
Elayne Whyte Gomez, Costa Rica's ambassador to the UN in Geneva, told the opening of negotiations on a draft treaty circulated on May 22 that delegates were representing their countries but they were also "united together in historic commitment" to finalising a treaty. Continue reading →
SOURCE: Foxtrotalpha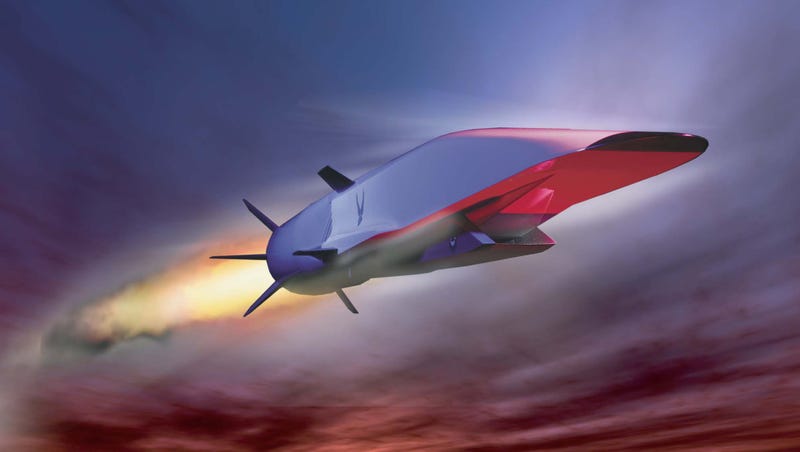 They move at more than five times the speed of sound and can maneuver in unpredictable patterns previously unthinkable at high velocities. They're nearly impossible to stop. And they can carry thermonuclear payloads. In the relentless global arms race, maneuverable hypersonic weapons look like the next step.
If either the U.S., China and Russia are able to perfect the technology on their maneuverable hypersonic weapons programs in the next 15 or 20 years, the world could potentially face a devastating nuclear imbalance. Continue reading →
SOURCE: GAURDIAN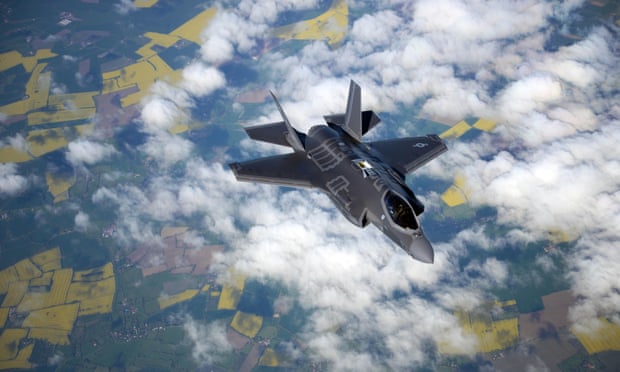 About a quarter of the F-35 fighter jets made by Lockheed Martin have stopped flying until further notice because of irregularities in pilots' oxygen supplies, the US air force has announced.Training flights at Arizona's Luke air force base, where the 55 jets are based, have been grounded indefinitely. There are more than 220 F-35s flying worldwide.
Luke air force base, located north-west of Phoenix, is home to the 56th Fighter Wing. The base cancelled local flying operations for its F-35A Lightning II aircraft due to five incidents in which pilots experienced symptoms resembling hypoxia, or oxygen deprivation, spokesman Captain Mark Graff said on Friday at the Pentagon. Continue reading →
SOURCE: Detroitnews.com
Not long ago, SpaceX founder Elon Musk cracked what he once labeled a monopoly for Defense Department space launches, successfully breaking into a business that was dominated by United Launch Alliance LLC.
The DOD's appetite for space access is voracious, given the myriad reconnaissance, defense, and communications roles there, coupled with a future where conflicts are almost certain to involve space assets. Musk's 2014 lawsuit against the government was settled out of court, and the Pentagon certified SpaceX, also known as Space Exploration Technologies Corp., as a suitable supplier of military space launches. Continue reading →