N & S America
SOURCE: GLOBAL TIMES
On Friday, the US' stealth bomber – B-21 "Raider" – was unveiled in a high-profile event. As this is the first new-generation bomber aircraft that the US has developed in more than 30 years, senior US military officers and the media outlets have carried out extremely high-profile publicity campaigns for it. US Secretary of Defense Lloyd Austin claimed that "even the most sophisticated air-defense systems will struggle to detect a B-21 in the sky.
" The chief executive of Northrop Grumman Corp – manufacturer of the aircraft – boasted that the world has "never seen technology like the B-21." Given that the US Secretary of the Air Force Frank Kendall has repeatedly made it clear to deploy the B-21 to "deter China," many US media have focused on the "dealing with China's threat" in their reports, saying it will force China to "rethink wars for decades to come."
Continue reading
SOURCE: AP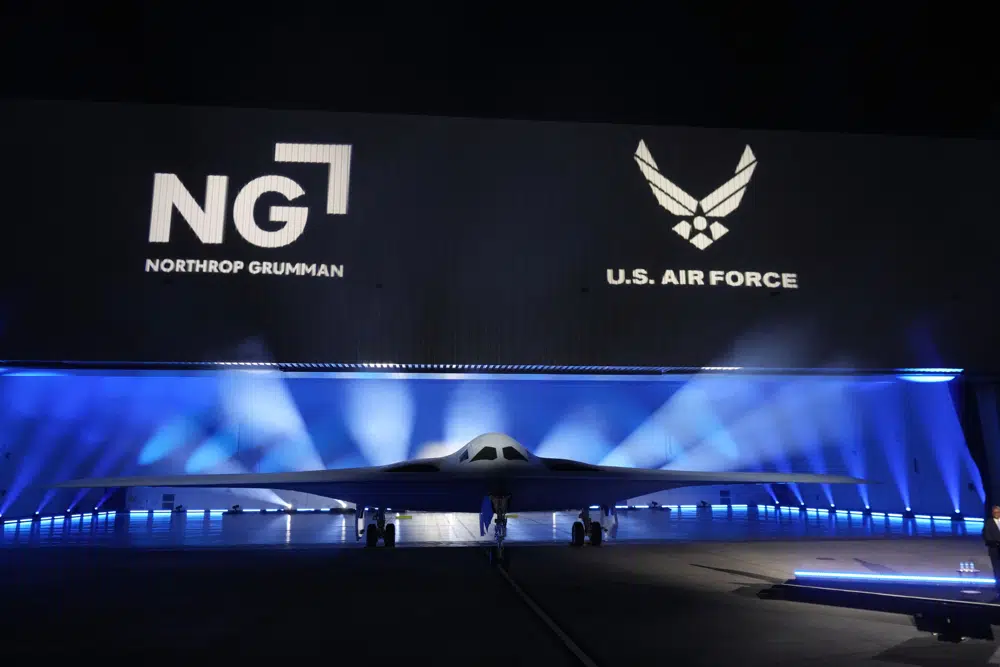 America's newest nuclear stealth bomber made its debut Friday after years of secret development and as part of the Pentagon's answer to rising concerns over a future conflict with China. The B-21 Raider is the first new American bomber aircraft in more than 30 years. Almost every aspect of the program is classified.
As evening fell over the Air Force's Plant 42 in Palmdale, the public got its first glimpse of the Raider in a tightly controlled ceremony. It started with a flyover of the three bombers still in service: the B-52 Stratofortress, the B-1 Lancer and the B-2 Spirit. Then the hangar doors slowly opened and the B-21 was towed partially out of the building.
Continue reading
SOURCE: USMC NEWS
After an emergency landing at Kadena Air Base on Okinawa Island, Japan, the nose landing gear of a USMC F-35B collapsed during towing. The fighter is part of the Marine Corps Air Station Iwakuni's 121st Marine Fighter Attack Squadron. The squadron was recently deployed aboard the USS Tripoli, an amphibious assault ship.
According to NHK News, the F-35B made an emergency landing at Kadena Air Base after reporting suspected electrical problems.
Continue reading
SOURCE: Northrop Grumman
Northrop Grumman's B-21 Raider will be unveiled Dec. 2 at the company's site in Palmdale, Calif., marking the first time the world's first sixth-generation aircraft will be seen by the public. When delivered to the Air Force, the B-21 will join the nation's strategic triad as a visible and flexible deterrent; supporting national security objectives and assuring the nation's allies and partners.
When it comes to delivering America's resolve, the Raider will provide the Air Force with long range, high survivability and mission payload flexibility. The B-21 will penetrate the toughest defenses for precision strikes anywhere in the world. Here are 10 key facts about Northrop Grumman's B-21 Raider.
Continue reading