N & S America
SOURCE: The Indian Panorama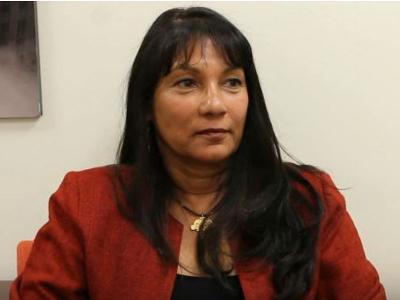 The Trump White House is coming to the rescue of a CIA agent of Indian-origin who is being extradited from Portugal to Italy following a conviction for her role in kidnapping an Egyptian cleric, igniting another flashpoint in the growing rift between the United States and the European Union. Sabrina de Sousa, who was born in Goa and grew up in Mumbai before emigrating first to Portugal and then to the U.S. (she has dual citizenship of both countries), was detained in Lisbon on Monday night, in a case that has dragged on for nearly a decade.
Portugal wants to comply with the Italian request for her extradition, following an European arrest warrant, for her alleged role in the 2003 kidnapping of an Egyptian cleric as part of a secret United States rendition program during the Bush administration. Continue reading →
SOURCE: TheHill.com
President Trump ribbed Lockheed Martin over the cost of its F-35 fighter jets during a meeting with manufacturing CEOs on Thursday.Earlier this month, the defense giant agreed to slash the price of the 90 joint strike fighters it is selling to the federal government by over $700 million, following repeated criticism from Trump.
"Marillyn, you've gotten a lot of credit," Trump said, addressing Lockheed Martin CEO Marillyn Hewson. "You think [Hillary Clinton] would have asked for $700 million [in savings]? Oh boy, I assume you wanted her to win." Continue reading →
SOURCE: NATIONAL INTEREST
While pilots of advanced fifth-generation fighters like the Lockheed Martin F-22 Raptor or the F-35 Joint Strike Fighter often claim the spotlight, it is the ground crews who maintain those jets' pristine surfaces that are often the real heroes. Without proper maintenance of their skin, the signature of those advance stealth jets degrade over time—rendering them vulnerable to enemy radar.
"If the pilot's seen by radar, he can be shot down," said Senior Airman Joshua Moon, a 192nd Fighter Wing low observables (LO) aircraft structures technician, in an Air Force release issued during the service's Red Flag exercise in Nevada. "If he isn't, he can do his mission, go behind enemy lines, and they'll never even know he was there until it's too late. Without us, he's going to get spotted, or shot down, so lives are at risk when it comes to our job." Continue reading →
SOURCE: BLOOMBERG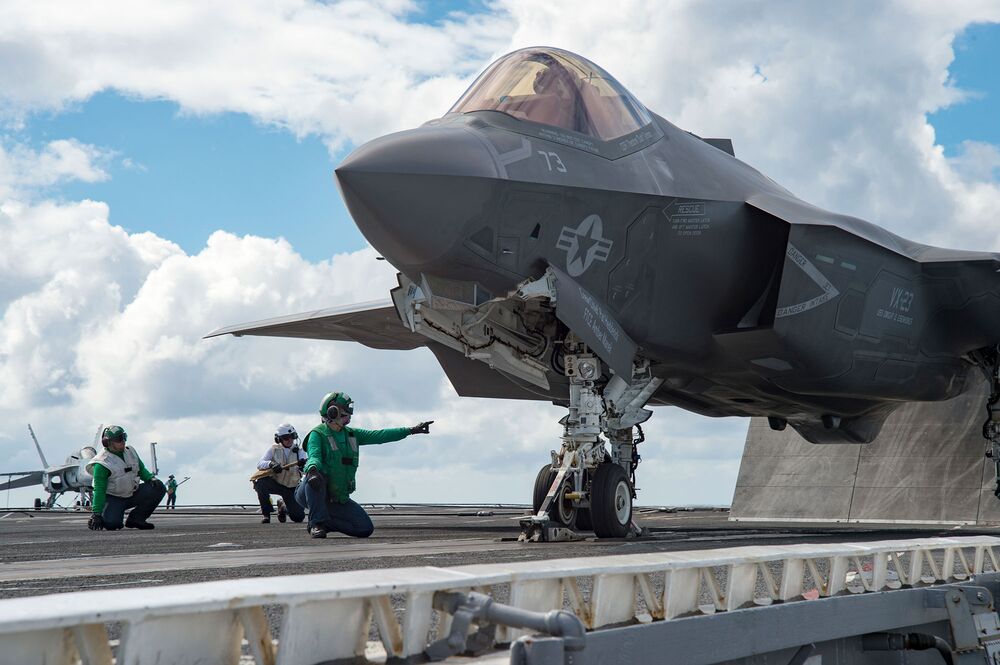 As president-elect, Donald Trump wasted little time publicly questioning the Pentagon's most expensive combat platform, the F-35 Joint Strike Fighter from Lockheed Martin Corp.
"Based on the tremendous cost and cost overruns of the Lockheed Martin F-35, I have asked Boeing to price-out a comparable F-18 Super Hornet!" Trump wrote on Twitter in December. Days after Trump took office, the Defense Department began a formal assessment to determine the costs and capabilities of a modernized F/A-18 Super Hornet, a fighter that has figured famously on television and film whenever a carrier battle group steamed by. Continue reading →
SOURCE: SPUTNIK
A fifth prototype of the Tactical Assault Light Operator Suit (TALOS) will be tested by US Special Operations Command (SOCOM) in about 18 months, James "Hondo" Geurts said, four years after SOCOM tasked US weapons makers with creating a product that resembles high-tech armored battle suits seen in Hollywood blockbuster movies.
"Will we get everything we want? Probably not," Geurts, a senior acquisition executive, said at the National Defense Industrial Association's annual symposium. The military set a challenge for private companies to innovate something with "more-efficient, full-body ballistics protection and beyond-optimal human performance," according to Geurts.
SOURCE: REUTERS
The cost of Lockheed Martin Corp's stealthy F-35 fighter jet could shrink to $80 million in future purchases according to the Department of Defense's head of the program.
The jet, which most recently cost about $94.5 million for the F-35 "A" model, is the most expensive Department of Defense program. Continue reading →
SOURCE: SPUTNIK
US Army officials say that developers are integrating new technology into the Apache attack helicopter, giving crews the ability to control the flight and view real-time video feeds from nearby drones, making it easier to destroy the aircraft.
With the Manned-Unmanned Teaming (MUM-T) technology, Apache can control the sensory payloads of of Gray Eagle and Army shadow drones.  Boeing was awarded the $24 million contract for expanding the helicopter's MUM-T capabilities, set to become a part of all Apache configurations.
SOURCE: THE NATIONAL INTEREST
America's F-35 clearly has its share of problems. Such challenges only compound the U.S. Air Force's real dilemma: not having enough dedicated air superiority fighters as potential competitors like Russia and China beef up their own capabilities. The problem stems from the fact that the Air Force's Lockheed Martin F-22 Raptor fleet was terminated after only 187 aircraft were built–less than half of the 381 jets the service needed as a bare minimum.
Speaking to reporters at the Air Force Association convention in National Harbor, Md., just outside the capital, Air Combat Command commander Gen. Hawk Carlisle said he would love to see the Raptor back in production. "I dream about it every night," Carlisle said. Continue reading →
SOURCE:UPI
The U.S. Department of Defense has reached an agreement with Lockheed Martin for the next 90 F-35 fighter jets in a move officials say lowers the price for the jet.
According to a statement released by the aerospace contractor, the deal represents $728 million in savings and an 8 percent drop in price over the last contract. Lockheed Martin credited President Donald Trump for moving the agreement forward. Continue reading →
SOURCE: FOX
President Trump wants Lockheed Martin (NYSE: LMT) to sell its F-35 Lightning II stealth fighter jet for cheaper prices. But the Pentagon might want to rethink whether it wants to buy the fighter at all.
That's the upshot of a new report out of the Pentagon's Directorate of Operational Test and Evaluation (DOT&E). There, head weapons tester Director Michael Gilmore has just issued a ('nother) damning report on the F-35's deficiencies.
What DOT&E found wrong
SOURCE: CNN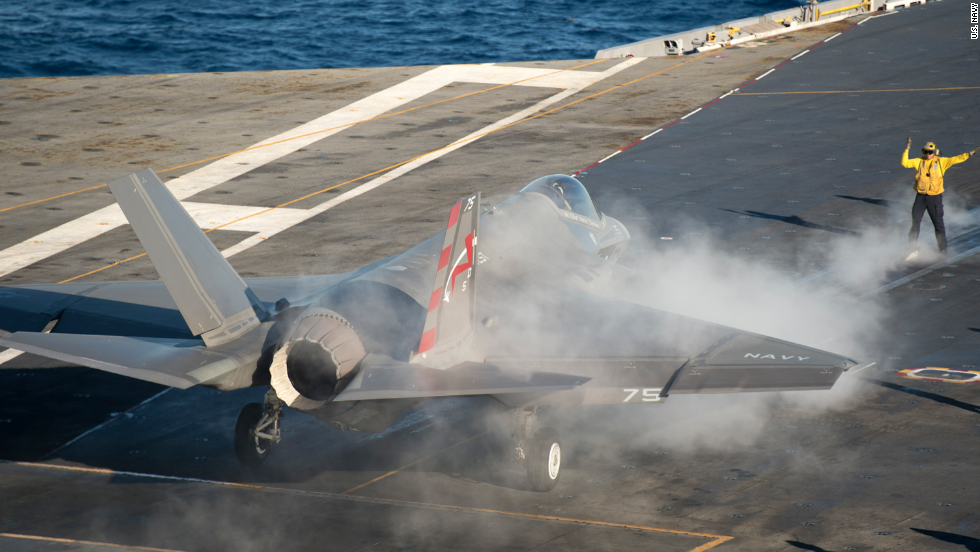 Defense giant Lockheed Martin has agreed to sell 90 new F-35 fighter jets to the US Defense Department for $8.5 billion — a deal that amounts to more than $700 million in savings over the last batch of aircraft delivered.
Lockheed Martin credited President Donald Trump for helping to "accelerate negotiations" and "drive down the price" of what is already the most expensive weapons program in history.The cost of the F-35 Joint Strike Fighter program found itself in Trump's crosshairs on several occasions in recent weeks and Trump called for a review of whether a modified version of the older F/A-18 aircraft could replace the Navy's costly F-35 variant.
SOURCE: BusinessInsider.com
A week after Secretary of Defense Jim Mattis called for a review of the F-35 program to "determine opportunities to significantly reduce the cost," top US military brass are arguing for the Joint Strike Fighter's place in the future of carrier aircraft.
Mattis' review calls for an investigation of the cost of the entire F-35 program, but specifically for the carrier-based F-35C to fly off against Boeing's F-18 Advanced Super Hornet package. Continue reading →