Europe
SOURCE:  Air Recognition
The MBDA MICA (Missile d'interception, de combat et d'autodéfense / Interception, combat and self-defense missile) is a multi-target, all weather, fire-and-forget, short- and medium-range missile system. It is intended for use both from air platforms as individual missiles, as well as by ground units and navy ships, which can be equipped with the rapid fire MICA Vertical Launch System. It is fitted with a thrust vector control (TVC) system.
There are two MICA variants: the MICA RF has an active radar homing seeker and the MICA IR has an infra-red imaging homing seeker. Both seekers are designed to filter out counter-measures such as chaff and decoy flares. A thrust vector control unit fitted to the rocket motor increases the missile's agility. The missile is capable of lock-on after launch (LOAL), which means it is capable of engaging targets outside its seeker's at-launch acquisition range. Mounted on the MBDA Rafale fighter, the MICA IR can provide IR imagery to the central data processing system, thus acting as an extra sensor. Continue reading →
SOURCE: ENS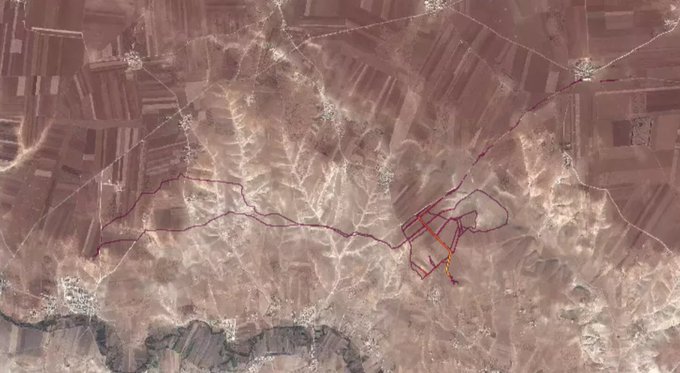 Strava, the fitness-tracking app which relies on the smartphone GPS to track a user's exercise sessions, which includes cycling, running finds itself the subject of a controversy. According to reports, a heat map shared by Strava, which shows the exercise activity of its users across the world, has ended up revealing secret military bases for the US and other countries as well. The app lets users post their activities on the social network and also follow others, who are into the same fitness activities on the app.
The map, which was first shared by the company in November 2017, includes? a total of one billion activities from all Strava data through September 2017. The heat map also shows 3 trillion latitude and longitude points and includes around 10TB of raw input data, according to the company's original post. Continue reading →