Europe
SOURCE: SPUTNIK
France and Germany solidified a future partnership in defense strategy Tuesday to jointly build a fighter aircraft to replace Germany's Eurofighters and France's Rafale aircraft. On June 19, the two European nations signed an agreement to produce a "superfighter" that will be available to enter service in the middle of the 21st century, Popular Mechanics reports.
France will spearhead efforts to design and build the aircraft, which has yet to be named, while Germany will take an advanced role in financing the project, according to the report. Few other details exist about what kind of characteristics the aircraft will possess. Continue reading →
SOURCE: Popular Mechanics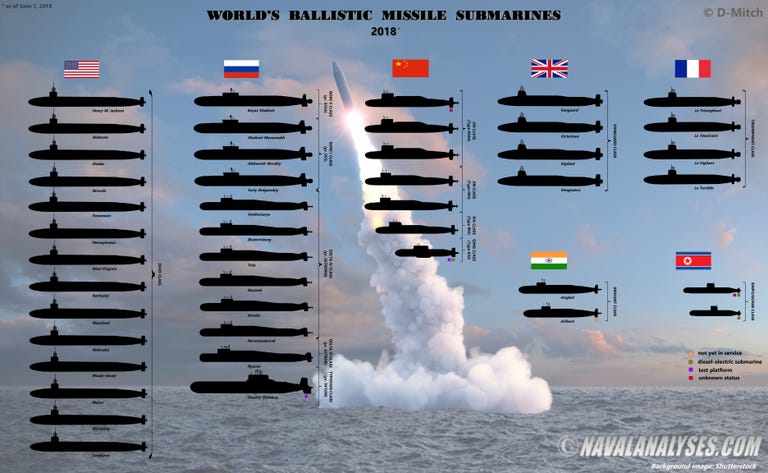 The ballistic missile submarine is the most reliable means of nuclear deterrence. These vessels would survive a first strike and retaliate, which is meant to prevent an enemy from ever using its weapons. These fearful underwater giants stay hidden in the oceans avoiding detection at all costs and are always ready for the moment they might be needed. Continue reading →
SOURCE: ENS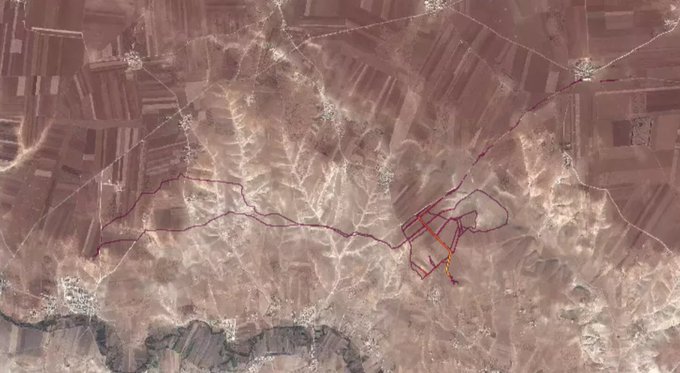 Strava, the fitness-tracking app which relies on the smartphone GPS to track a user's exercise sessions, which includes cycling, running finds itself the subject of a controversy. According to reports, a heat map shared by Strava, which shows the exercise activity of its users across the world, has ended up revealing secret military bases for the US and other countries as well. The app lets users post their activities on the social network and also follow others, who are into the same fitness activities on the app.
The map, which was first shared by the company in November 2017, includes? a total of one billion activities from all Strava data through September 2017. The heat map also shows 3 trillion latitude and longitude points and includes around 10TB of raw input data, according to the company's original post. Continue reading →
SOURCE:IDRW NEWS NETWORK
India has rejected Russian offer of installing Arena active protection system (APS) developed at Russia's Kolomna-based Engineering Design Bureau for the purpose of protecting its newly ordered Russian T-90MS tanks for the Indian Army.
idrw.org has learned that APS offered by Russians failed in technical parameters and was earlier tested onboard existing fleet of T-90S MBT of Indian Army. Continue reading →
SOURCE: AEROTIME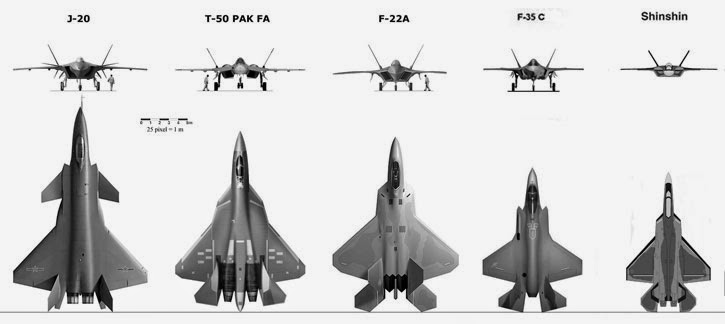 There's a well-developed discussion going on about the definition of 5th generation fighters – or even if the term itself is at all valid. Sensor fusion, thrust vectoring, supercruise capability, AESA radars and similar terms are being thrown around quite liberally, but the biggest sticking issue is stealth. Low observability is what makes the category exclusive to clean sheet designs, as there's a limit to how much stealth can be baked into an existing design. Just like F-35 and F-22, a truly low-observable plane has to be designed, from ground up, for stealth. This influences both shape and material composition of the hull, down to specialized coatings.
National projects: in it for the long run