Europe
SOURCE: LIVE MINT
Russian President Vladimir Putin is mighty proud of his military's performance in Syria. And, as I have written, it's become a central part of a sales pitch: "You can't miss this opportunity to strengthen our position in the global arms market," he told a meeting of Russian defence companies this week. He added that there was unprecedented desire for buying Russian munitions "thanks to the effective use of our weapons in real combat conditions including in anti-terrorist operations in Syria."
But while Putin talks a proud game, it's hard not hear a tinge of desperation here. That's because, after years of phenomenal growth, the exports of Russian-made arms have stagnated. And it couldn't have come at a worse time, with oil prices devastating the economy in the midst of a massive military buildup dependent in large part on those foreign sales. Continue reading →
SOURCE: MBDA PR
The United Kingdom (MOD) has today awarded MBDA a contract to pave the way for the integration of the Meteor Beyond Visual Range Air-to-Air Missile (BVRAAM) on its new F-35 stealth fighters.
Today's contract helps de-risk the integration effort and includes the mixture of test assets, productionisation and engineering work needed to support Meteor's compatibility and use from F-35. This is excellent news for the UK's F-35 Lightning II force, which is planned to be armed with the game-changing Meteor missile in the 2020s. Continue reading →
SOURCE: THE HINDU
The U.S. on April 13, 2017 dropped its biggest non-nuclear device, the GBU-43 Massive Ordnance Air Blast bomb (MOAB, hence the nickname the Mother Of All Bombs) on Islamic State targets in Afghanistan. First tested in 2003, the bomb unleashes destructive power equivalent to 11 tonnes of TNT. But, it's not the most powerful bomb in the world. Russia has a Father Of All Bombs, a far more destructive device.
 What is the Father Of All Bombs?
SOURCE: SPUTNIK
US Army Deputy Chief of Staff Lt. Gen. Mike Murray has told a Senate Armed Services subcommittee that the US faces falling behind other countries in the area of tank technology, saying that other nations, including Israel, the UK and particularly Russia are close to catching up. Russian observers ponder the significance of the general's remarks.
In a speech before Senate defense subcommittee members last week that went largely unreported, Lt. Gen. Murray warned that the US no longer has the edge in tank technology it used to, saying that he could "not say that we have the world class tank that we had for many, many years."
SOURCE: NATIONAL INTEREST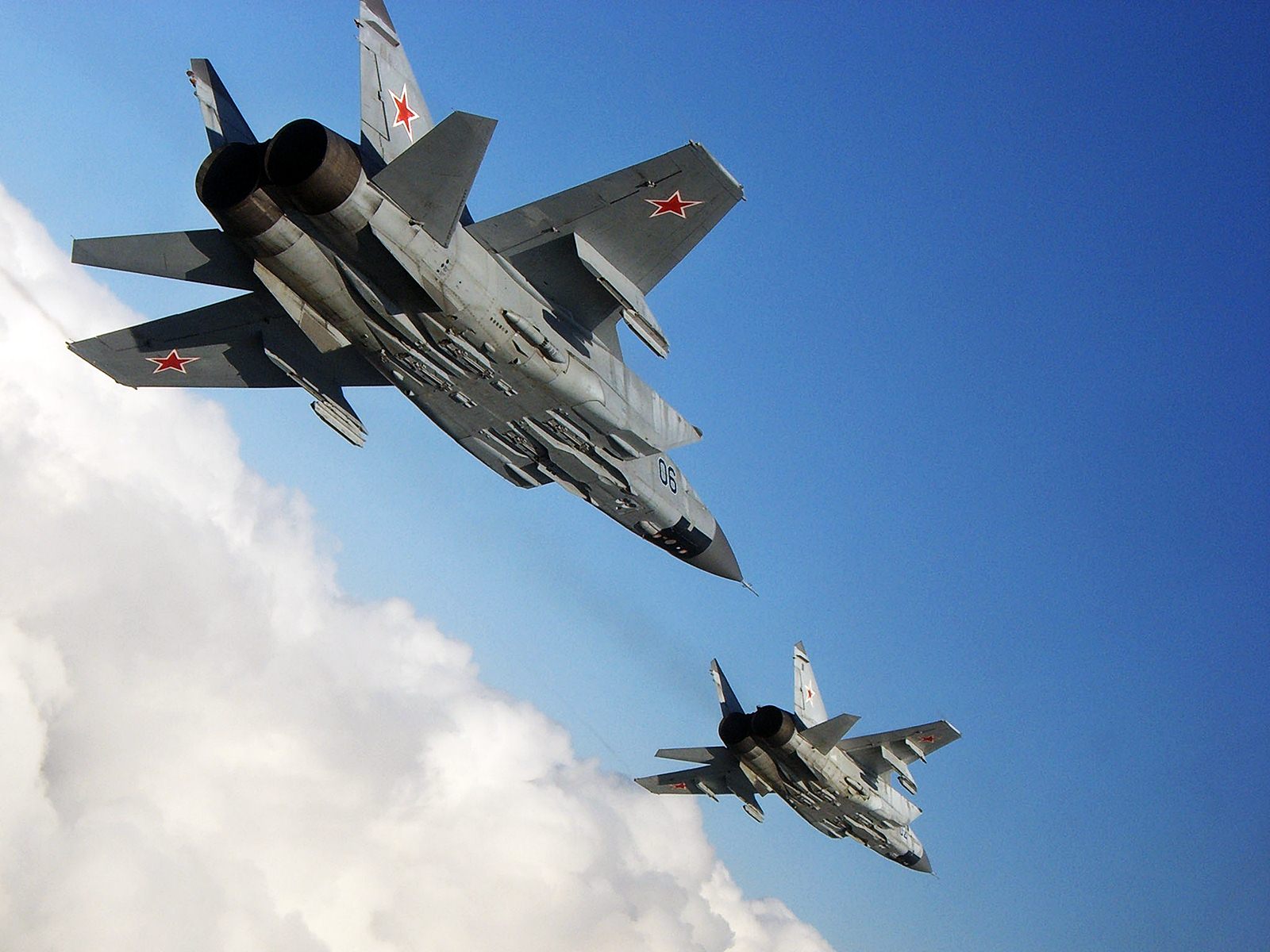 To protect its vast airspace, Russia relies on the powerful, long range and speedy Mikoyan MiG-31 Foxhound. But while Moscow continues to upgrade the venerable Mach 2.83-capable interceptor, the jets have not been produced since 1994.
While Russia's current fleet of MiG-31s will likely be able to serve into the 2030s, the Kremlin will eventually have to develop a replacement. Indeed, the Kremlin has funded some preliminary work on developing a successor to the venerable Foxhound that is tentatively being called the MiG-41. Continue reading →
SOURCE: AFP
The United States and its allies would have "no defense" against large numbers of ground-launched cruise missiles of the type recently deployed by Russia, a top US general warned today.
Washington has repeatedly accused Moscow of deploying a land-based cruise missile system in contravention of a 1987 US-Russia arms control deal, known as the Intermediate Nuclear Forces Treaty (INF). Continue reading →
SOURCE: UPI
Russia's second Yasen-class submarine was launched at the Sevmash shipyards in Severodvinsk, the country's state-controlled media reported.
Kazan, a nuclear-powered vessel, departed the port following a ceremony attended by high-ranking Russian military officials and their industry partners. Continue reading →
SOURCE: IHS Jane's Defence Weekly
Russia has revealed new details of the Su-30SME export variant of the Sukhoi 'Flanker' fighter that it launched in early 2016.
Speaking at the Langkawi International Maritime and Aerospace (LIMA) exhibition in Malaysia, president of Irkut Corporation Oleg Demchenko revealed performance specifications for the twin-seat derivative of the Su-30SM that recently entered service with Russia and Kazakhstan (the Su-30SM is itself a development of the Su-30MKI sold to India). Continue reading →
SOURCE:IDRW NEWS NETWORK
India has rejected Russian offer of installing Arena active protection system (APS) developed at Russia's Kolomna-based Engineering Design Bureau for the purpose of protecting its newly ordered Russian T-90MS tanks for the Indian Army.
idrw.org has learned that APS offered by Russians failed in technical parameters and was earlier tested onboard existing fleet of T-90S MBT of Indian Army. Continue reading →
SOURCE: AEROTIME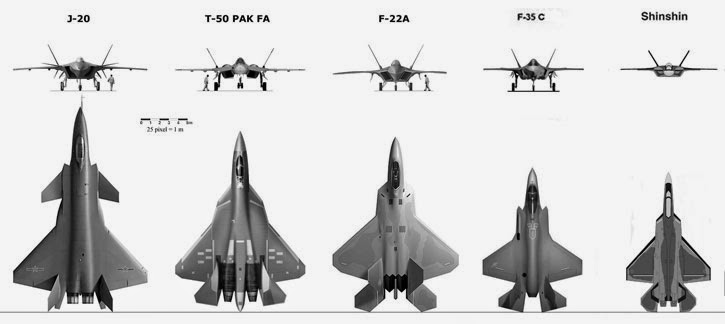 There's a well-developed discussion going on about the definition of 5th generation fighters – or even if the term itself is at all valid. Sensor fusion, thrust vectoring, supercruise capability, AESA radars and similar terms are being thrown around quite liberally, but the biggest sticking issue is stealth. Low observability is what makes the category exclusive to clean sheet designs, as there's a limit to how much stealth can be baked into an existing design. Just like F-35 and F-22, a truly low-observable plane has to be designed, from ground up, for stealth. This influences both shape and material composition of the hull, down to specialized coatings.
National projects: in it for the long run