Europe
SOURCE: scout.com
Russia announced it's newest variant of the Sukhoi Su-30SM — the Su30SM1 — last month, which reportedly has enhanced weapons and electrical systems. Nevertheless, the Su-30SM1 has yet to be mass produced, and there's reportedly only one of them at the Irkutsk Aviation Plant where they're being made, according to The National Interest. Therefore Russia's most upgraded Su-30 on the market is still the Su-30SM.
The Su-30SM is a versatile or multirole fighter, able to perform air-to-air and air-to-ground attacks, and is often considered to be the F-15E Strike Eagle's counterpart. Continue reading →
SOURCE:IDRW NEWS NETWORK
India has rejected Russian offer of installing Arena active protection system (APS) developed at Russia's Kolomna-based Engineering Design Bureau for the purpose of protecting its newly ordered Russian T-90MS tanks for the Indian Army.
idrw.org has learned that APS offered by Russians failed in technical parameters and was earlier tested onboard existing fleet of T-90S MBT of Indian Army. Continue reading →
SOURCE: AEROTIME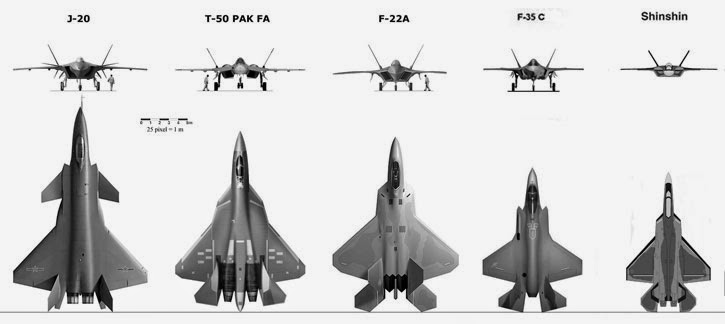 There's a well-developed discussion going on about the definition of 5th generation fighters – or even if the term itself is at all valid. Sensor fusion, thrust vectoring, supercruise capability, AESA radars and similar terms are being thrown around quite liberally, but the biggest sticking issue is stealth. Low observability is what makes the category exclusive to clean sheet designs, as there's a limit to how much stealth can be baked into an existing design. Just like F-35 and F-22, a truly low-observable plane has to be designed, from ground up, for stealth. This influences both shape and material composition of the hull, down to specialized coatings.
National projects: in it for the long run