Europe
SOURCE: TASS
Around 100 Turkish military servicemen will undergo instruction in the operation and maintenance the S-400 systems at a training center in Russia in the autumn of 2019, a military-diplomatic source informed TASS on Thursday.
"It is planned that around 100 Turkish military servicemen will arrive at the Russian Defense Ministry's training center in Gatchina, near St. Petersburg, in September or October 2019, where they will undergo training for five months in the operation and maintenance of the S-400 systems, which will be delivered to Turkey almost simultaneously with the beginning of their training course," he said. Continue reading →
SOURCE: Reuters
Belgium said on Thursday it had chosen Lockheed Martin's F-35 stealth jets over the Eurofighter Typhoon to replace its aging F-16s, in a widely-anticipated decision, saying the pick came down to price. After months of deliberation, the decision was announced at a government news conference and makes Belgium the latest European country to take up the U.S.-made war plane, alongside NATO allies including the Netherlands, Italy and Turkey.
"We have landed! This government is investing heavily in defense. With the purchase of F-35A fighter planes … we ensure your safety and that of our military," Belgian Defence Minister Steven Vandeput said on Twitter during the news conference. Continue reading →
SOURCE: PTI
President Vladimir Putin warned Wednesday of a new arms race if America pulls out of weapons treaties, and said Russia would respond "in kind" to any new US missiles placed on European soil. At the weekend, US President Donald Trump sparked concerns globally when he said he would ditch a Cold War-era nuclear weapons treaty, the three-decade-old Intermediate-Range Nuclear Forces Treaty (INF).
Speaking after hosting Trump's national security advisor John Bolton on Tuesday, Putin warned that abandoning the treaty, and failure to extend another key arms control agreement known as the New START, would unleash a new arms race and put Europe in danger.Putin said dismantling a global arms control system was "very dangerous," adding Russia was concerned about the fact that the United States had already abandoned the Anti-Ballistic Missile treaty, planned to ditch the INF, and that the future of the New START was not clear. Continue reading →
SOURCE : The Defence Blog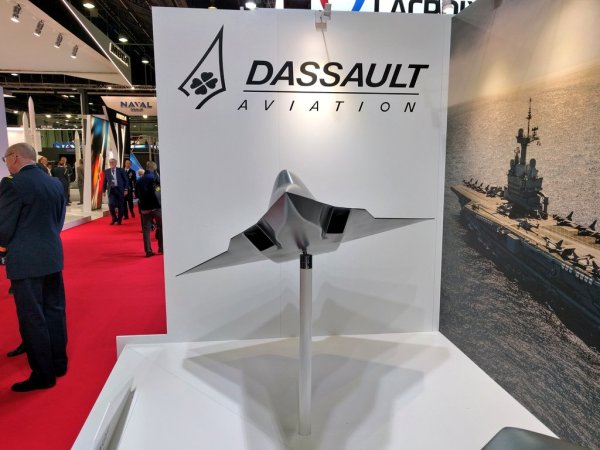 The well-known French company Dassault used this year's Euronaval 2018 exhibition to display a model of the New Generation Fighter (NGF) that will eventually replace the current generation of Dassault's Rafales and Germany's Eurofighter Typhoons aircraft by around 2035-2040.
The Dassault 's next-generation aircraft has no tail fin and a swept W-shaped wing design and incorporates highly advanced stealth technologies and integration with information systems. The new aircraft will have tricycle-type landing gear for runway take-off and landing. Continue reading →
SOURCE: Reuters
France will make a decision on the replacement of its flagship aircraft carrier the Charles de Gaulle at the start of 2020, its armed forces minister said on Tuesday. The carrier has been in service since 2001 but Paris is looking to build a vessel that would take into consideration expected technological advances post-2030 and be capable of carrying a planned new Franco-German fighter jet.
"The Charles de Gaulle will need a successor," Florence Parly said in a speech at a defence exhibition in Paris. "The first step, which starts today, is the study phase to determine what and how we want our future aircraft carrier to be. We have given ourselves 18 months," she said. Continue reading →
SOURCE: ENS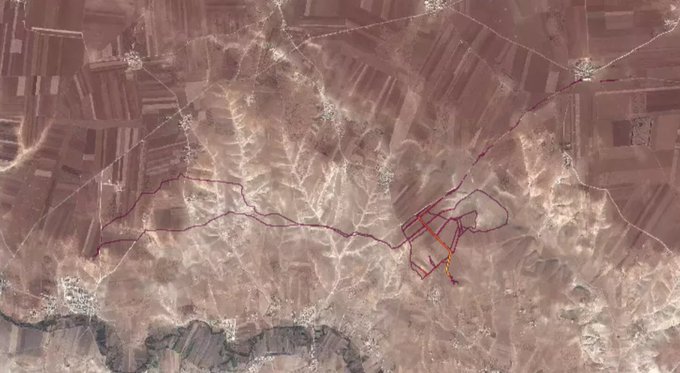 Strava, the fitness-tracking app which relies on the smartphone GPS to track a user's exercise sessions, which includes cycling, running finds itself the subject of a controversy. According to reports, a heat map shared by Strava, which shows the exercise activity of its users across the world, has ended up revealing secret military bases for the US and other countries as well. The app lets users post their activities on the social network and also follow others, who are into the same fitness activities on the app.
The map, which was first shared by the company in November 2017, includes? a total of one billion activities from all Strava data through September 2017. The heat map also shows 3 trillion latitude and longitude points and includes around 10TB of raw input data, according to the company's original post. Continue reading →