Europe
SOURCE: FLIGHT GLOBAL
Among the military highlights at Le Bourget this year will be a first glimpse of a proposed future European combat aircraft being advanced via an ambitious collaboration between France and Germany. In February, the nations signed a joint concept study deal linked to a Future Combat Air System (FCAS) programme, which plans to deliver a broad-ranging set of capabilities to their armed forces for frontline use by 2040.
Describing the two-year study phase as a means to "secure European sovereignty and technological leadership in the military aviation sector for the coming decades", industry partners Airbus Defence & Space and Dassault promised that this would "initiate demonstrator programmes for launch at the Paris air show". Continue reading →
SOURCE: ROTOR AND WING
European defense modernization plans for fixed wing and rotorcraft will take center stage at this year's Paris Air Show, which is scheduled from June 16-23 at Le Bourget Exposition Center. The show will feature dozens of commercial and military aircraft, including the Airbus Eurofighter, Aliaca drone, and EC665 Tiger attack helicopter; Dassault Aviation's Rafale fighter; the NH90 Caiman helicopter by NHIndustries–a consortium of Airbus Helicopters, Leonardo, and Fokker Aerostructures; the Lockheed Martin [LMT] F-35, and the Boeing [BA] P-8 Poseidon.
"This is a pivotal moment in European aerospace," said Richard Aboulafia, vice president of The Teal Group. "It's obvious Eurofighter production will end in the next few years. The Rafale and Saab's Gripen will likely sunset in 2030 to 2035." Continue reading →
SOURCE: ENS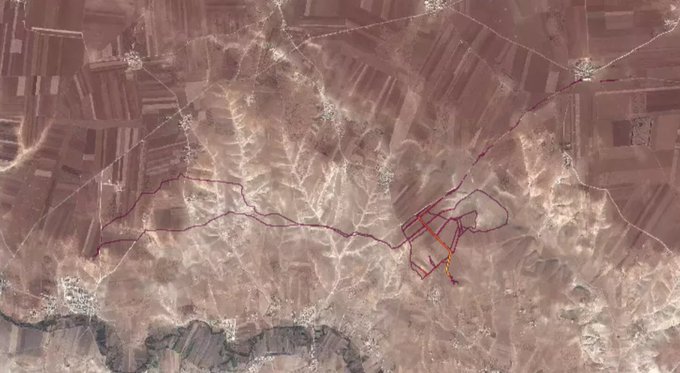 Strava, the fitness-tracking app which relies on the smartphone GPS to track a user's exercise sessions, which includes cycling, running finds itself the subject of a controversy. According to reports, a heat map shared by Strava, which shows the exercise activity of its users across the world, has ended up revealing secret military bases for the US and other countries as well. The app lets users post their activities on the social network and also follow others, who are into the same fitness activities on the app.
The map, which was first shared by the company in November 2017, includes? a total of one billion activities from all Strava data through September 2017. The heat map also shows 3 trillion latitude and longitude points and includes around 10TB of raw input data, according to the company's original post. Continue reading →