India
SOURCE : AIN ONLINE
Although a $2.2 billion upgrade of India's Dassault Mirage 2000 fighters is progressing, around a quarter of the fleet of 49 is grounded because a contract for spares has remained unsigned for years, AIN has learned from sources involved in the program.
"Bureaucratic holdups have caused delays. As a result, parts are being cannibalized and there are some aircraft [inactive] since 2010. Life of some parts, especially avionics, is expiring," said an engineer not willing to be identified. Repairs of the Mirages are carried out at the base repair depot in Gwalior in the central state of Madhya Pradesh. The depot also does material planning and storage of primarily third- and fourth-line spares. The Indian Air Force declined to comment. Continue reading →
SOURCE : PTI
Bilawal Bhutto Zardari, the 'Gen Next' politician of Pakistan, has said that his Pakistan People's Party (PPP) would get back entire Kashmir from India. Bilawal, in his 20s, was addressing the party workers in Multan region in Punjab on Friday.
"I will take back Kashmir, all of it, and I will not leave behind a single inch of it because, like the other provinces, it belongs to Pakistan," said the scion of highly influential Bhutto family. Continue reading →
SOURCE : Kyle Mizokami / Real Clear Defence
Like a lot of countries, India wants the best weapons it can afford. But ideological and financial concerns mean there are a lot of things it won't buy from the United States or Europe. That pretty much leaves, well, Russia.
India has been a big buyer of Russian weapons for 50 years. Those haven't been easy years for New Delhi. India's defense contracts with Russia have consistently suffered delays and cost overruns. And the resulting hardware doesn't always work. Continue reading →
SOURCE: Jane's Defence Weekly
The Indian Army on 10 September approved the release of four Soviet-era M-46 130 mm field guns to four local contractors that will upgrade them to 155 mm/45 calibre standard.
Industry sources told IHS Jane's that the guns would be handed over to Bharat Forge, Punj Lloyd and Tata from the private sector and the state-owned Ordnance Factory Board (OFB) sometime in October. Continue reading →
SOURCE: THE HINDU
The second Board of Inquiry (BOI) constituted by the Defence Ministry to probe the feasibility of reusing INS Sindhurakshak has recommended decommissioning of the kilo-class submarine. In its report, the BOI said "the submarine is not seaworthy and hence not fit to sail again," a senior Navy officer privy to the report told The Hindu .
In August 2013, a massive fire broke out on Sindhurakshak followed by a series of explosions, killing all 18 Navy personnel, including three officers, aboard. The 3,000-tonne submarine sank in the South Breakwater in Mumbai's naval dockyard within hours of the incident. Continue reading →
SOURCE : FINANCIAL EXPRESS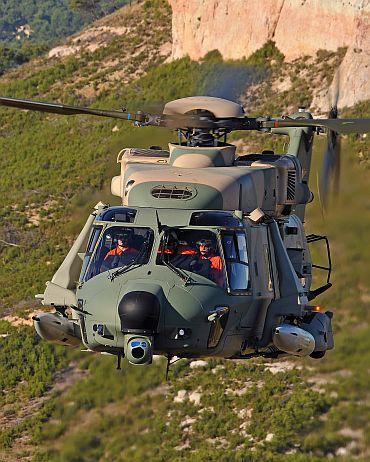 The Indian Navy's wait for the much-needed anti-submarine warfare helicopters to operate from its warships may just get longer. The Narendra Modi government, determined to push domestic manufacturing of defence equipment, is likely to scrap a plan to acquire a squadron of naval multi-role helicopters (NMRH) from global vendors and issue fresh requests for proposals, stipulating that these machines must be made in India and the main vendor should be Indian. Continue reading →
SOURCE: PTI
America is keen to sustain and strengthen its military relationship with India, US Army Chief said today ahead of the Modi-Obama Summit at the White House later this month.
"India and the United States have a lot in common….They are the two large democracies. I think it is important for us to build trust between the two militaries and we energise our relationship," General Raymond T Odierno said. Continue reading →
SOURCE: THE TELEGRAPH
he Chinese President is on a high-profile visit to India this week where he has been given a red-carpet welcome by the new Indian government of Narendra Modi. As is usual during such summitry, rhetoric is overshadowing substance even as the reality on the ground is quite different. Indian media is reporting that more than 300 People's Liberation Army troops have entered what India regards as its territory in Chumur, Ladakh. Continue reading →
SOURCE : PTI
The Army has apprised the PMO of the latest situation in Ladakh where Chinese troops have entered Indian territory in Chumar and have been engaged in a face-off situation with own troops for the last one week.
The Army has apprised the Prime Minister's Office and the Defence Ministry of the situation in Ladakh, sources said here. Continue reading →
SOURCE : THE HINDU
The Dasara Festival Committee is optimistic of bringing back the Dasara Air Show this year with the State government directly pursuing its request with the Ministry of Defence.
The show has been a big Dasara attraction since its launch about ten years ago.Disclosing this to The Hindu , Deputy Commissioner and Dasara Special Officer C. Shikha said, "We have been told that the Sarang helicopter display team is unlikely to perform for certain reasons, but the Indian Air Force's sky-diving team Akash Ganga may perform." Continue reading →
SOURCE: EXPRESS NEWS SERVICE
A group of students at SRM University led by Sobin Santhosh, final year student in the Aerospace department have designed and implemented an autonomous copter equipped with an automatic face and person recognition system in a day. In their drill experiment of the rescue application, an onboard camera was mounted on a quad-copter UAV where a live video was recorded. Continue reading →
SOURCE : PTI
As they aim to reset ties, India and China have resolved to pursue finding an early solution to the thorny boundary issue as a "strategic objective", noting that an early settlement of the dispute will advance their basic interests.
A day after Prime Minister Narendra Modi and Chinese President Xi Jinping held extensive talks, largely dominated by the border dispute, both the countries released a joint statement on Friday detailing the outcome of the deliberations. Continue reading →
SOURCE : EXPRESS NEWS SERVICE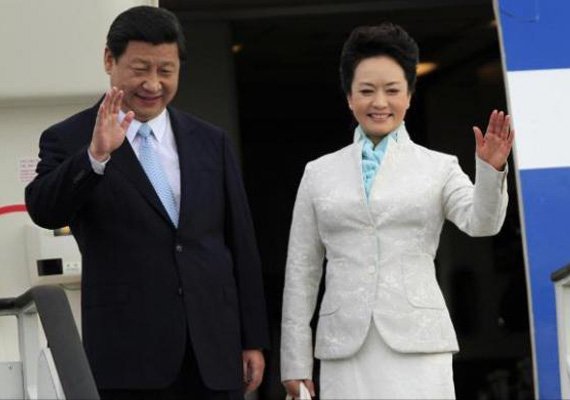 Despite talks here between Prime Minister Narendra Modi and Chinese President Xi Jinping to resolve the border incursion issues, the standoff between the two sides in Chumar and Demchok in Jammu and Kashmir continued on Friday. According to ITBP officials, Chinese soldiers transgressed into Indian territory in the Chumar sector from eight locations.
"There was a process of de-escalation on Thursday night after Chinese soldiers pulled back from camps located inside the Indian territory but they did not go back to their camps across the Line of Actual Control," said an ITBP official. Continue reading →
SOURCE: NDTV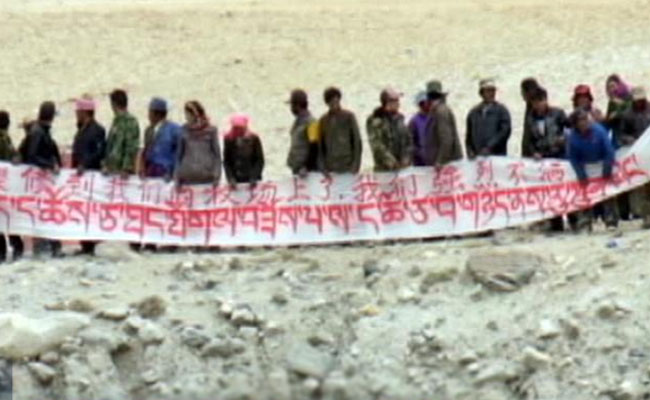 As the first signs of de-escalation appear in Chumur, it is now clear that China overplayed its hand by sending a disproportionate number of troops to intrude into India.
On Wednesday, the Peoples Liberation Army or PLA began sending a battalion-strong (1000 men) force to a location called 30 R in the Chumur sector, even as a flag meeting was on to try and resolve the original issue of transgression earlier this week at a point about two km away. Continue reading →