India
SOURCE: EXPRESS NEWS SERVICE
Misfortune struck the Akash missile project once again during a user associate trial from the Integrated Test Range off the Odisha coast on Wednesday. The missile, test-fired by the Indian Air Force personnel, reportedly failed to destroy the target. Continue reading →
SOURCE : EXPRESS NEWS SERVICE

In a first, the Indian Air Force has initiated a project for DNA profiling of its personnel, selecting a high-risk group of aircrew that undertakes dangerous missions for the first round. A database of the DNA records will be established in Pune.
The DNA samples of nearly 2,500 crew members who face "potential threat to life" during everyday operations are being collected. The project, initiated by the Directorate General of Medical Services (Air), was accelerated after last year's helicopter crash in Uttarakhand in which 20 people died. It took several days before some of the bodies could be handed over to the families as they could not be identified. Continue reading →
SOURCE: IANS
India on Wednesday test fired its Akash surface-to-air missile from a defence base in Odisha, an official said. The indigenously developed missile, with a 27-km range and an effective ceiling of 15km, was test fired from the Integrated Test Range of Chandipur in the coastal district of Balasore, 230km from here.  Continue reading →
SOURCE: ECONOMIC TIMES
India is now one of the world's biggest spenders on defence and the world's largest importer of military equipment and munitions. Adjusted for purchasing power parity, India was the world's ninth-biggest spender on defence in 2012, according to the World Bank. It spends a full 2.5% of its GDP on the military, a tad higher than the world total of 2.4%, though lower than America's 3.8% of GDP.  Continue reading →
SOURCE: JANES
France will send four Dassault Rafale fighters to India in June to take part in the fifth round of joint 'Garuda' air exercises, an Indian Air Force spokesman said in New Delhi on 22 April.
accompanied by a KC-135 Stratotanker tanker, will undertake combat drills with the IAF's Sukhoi Su-30MKI, upgraded Mikoyan MiG-27 and MiG-21 'bis' fighters at the Jodhpur air base, 600 km west of New Delhi, for 10 days until 13 June. Continue reading →
SOURCE: SAURAV JHA FOR IBN LIVE BLOG
Heightened operational tempo as well increased area of responsibility for India's Central Armed Police Forces (CAPF) necessitates the induction of more integral aviation assets for roles ranging from surveillance to casualty evacuation (CASEVAC). The inadequacy of road infrastructure in forested and mountainous regions puts a premium on rapid movement that can be mitigated only through airlift in the medium term. Moreover area domination patrols conducted by CAPFs in such theatres can benefit immensely with scouts in the air equipped with new generation sensors. As such, most CAPF's under the Ministry of Home Affairs (MHA) are looking to take advantage of larger homeland security (HS) budgets than in the past to bring in integral aviation assets whenever they can. Some state police departments are also looking to follow suit for surveillance and quick response roles. Continue reading →
SOURCE: THE HINDU
The new government that will take charge in New Delhi next month has been given a clear message from Japan's top-most naval official: Tokyo hopes the Indian political establishment – which under two terms of the United Progressive Alliance (UPA) has generally been cautious on boosting military ties with Japan keeping China's concerns in mind– will do "much more" to build closer relations. Continue reading →
SOURCE: Xinhua
Indian Army Chief General Bikram Singh has expressed his willingness to expand coordination and exchanges with China's People's Liberation Army to maintain peace and tranquillity in the border regions of the two countries, said official sources with the Chinese Embassy Wednesday.
During a meeting Tuesday with Qi Jianguo, deputy chief of General Staff of the People's Liberation Army of China here, Bikram, who is also chair of the committee of chiefs of staff of the Indian armed forces, said the two armed forces are faced with new opportunities of developing relations during the "Year of Exchanges" between India and China. Continue reading →
SOURCE: DEFENSEWORLD.NET
India's Basant Aerospace Private Limited has signed two agreements worth $55 million as part of a general offset contract with Air India, according to itar tass.The first contract worth $43 million will allow the establishment of a service centre in India for the restoration and repair of the Zhuk-ME airborne radar produced by Fazotron-NIIP. And the second contract worth $12 million will create a service centre for the repair of equipment for the upgraded aircraft MiG-29 in India, the report said. Continue reading →
SOURCE: PTI
India's stealth frigate INS Shivalik on Wednesday took part in rare drills with Chinese and Pakistan Naval ships in multilateral maritime exercises held off China's coast to celebrate 65th anniversary of its Navy.
The Indian Naval ship took part in the drills along with 18 ships, seven helicopters and marine corps. Continue reading →
SOURCE: Millennium Post
In obvious exchanges with Russia's giant aerospace conglomerate, United Aircrafts Corporation (UAC), Hindustan Aeronautics (HAL) had been expressing concerns about the delays related to engines for the MiG-29 aircrafts. Designated the nomenclature RD-33/3 and RD-33MK, both power the older MiG-29s that the Indian Air Force has in its inventory.
All aircrafts require engine replacements after a specific period of flying hours and the HAL had been complaining that the Russian company had delayed handing over research and technological development (RTD) documentation related to the engines they were supplying. These were to be fitted into the aircraft during overhaul.
SOURCE : THE DIPLOMAT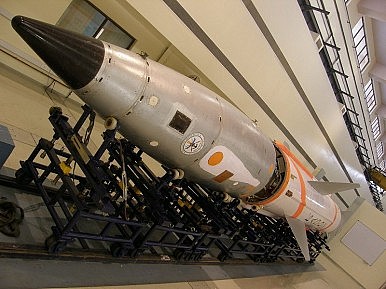 India will conduct its first long-range missile defense test next week, according to the head of its military technology agency.
Avinash Chander, Director General of India's Defense Research and Development Organization (DRDO), told reporters over the weekend that Delhi will test its anti-ballistic missile defense system beyond 100 km from Wheeler Island off the Odisha coast. The Times of Indianoted that India has previously tested its anti-ballistic missile system six times, but only from ranges of between 20 and 30 km. Most notably, in November 2012, India simultaneously shot down two separate missiles. Continue reading →
SOURCE: AJAY SHUKLA
There will soon be a more practical way of retaliating against a foreign-backed terrorist attack on Indian soil than mobilising our 1.6 million-strong military for a war that might trigger a nuclear conflagration. Instead, New Delhi will soon be able to punish terrorists harbouring across the border with surgical strikes from Brahmos cruise missile, fitted on Sukhoi-30MKI fighters.The supersonic Brahmos, jointly developed by India and Russia, already equips Indian and artillery units. Continue reading →
SOURCE: EXPRESS NEWS SERVICE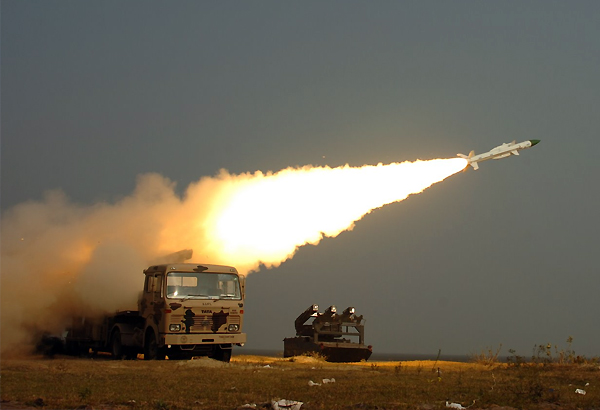 In a bid to induct the surface-to-air nuclear capable Akash missile in the armed forces, DRDO is readying to conduct final round user associate trial of the weapon system from April 23 for several days.While preparation for the crucial test of the missile is on in full swing, radars and related tracking systems have been put on place. At least three rounds of the missile have been planned to be tested. The missiles have been integrated. Continue reading →