India
SOURCE : WANTCHINATIMES
After China's CX-1 supersonic cruise missile, displayed at the recent Zhuhai Airshow, was noted to resemble India's BrahMos missile, the Beijing-based Sina Military Network undertook a comparison between the Chinese and Indian missiles on Nov. 18.
The Chaoxun-1 missile designed by China Aerospace Science and Technology Corporation has earned the nickname Cahoxi 1 ("Copy 1″ in English) because of its uncanny similarity to the BrahMos missile jointly developed by Russia and India. However, Wang Hongpo, the chief designer of the missile, said the CX-1 is a completely new design. Wang said it has different wings, aerodynamic guidance and jet vane. Continue reading →
SOURCE:  FLIGHT GLOBAL
The Indian air force has resumed flying activities with its Sukhoi Su-30MKI combat aircraft, after lifting a grounding order imposed following an uncommanded ejection involving the type on 21 October.
"Flying with the Su-30MKIs has resumed from 14 November", and the air force is "satisfied with the changes that have been carried out on all aeroplanes across the entire fleet", the service says. "The court of inquiry set up to probe the accident is expected to have its report finalised and submitted by this weekend," it adds. Continue reading →
SOURCE : EXPRESS NEWS SERVICE
Calling the UN Security Council an "anachronism," Indian Parliament speaker Sumitra Mahajan has urged the international community to take early action to reform it in order to shore up the legitimacy of the world body itself.
"The Security Council is, undoubtedly, one of the most important institutions of global governance," Mahajan, speaker of the Lok Sabha, the lower house of parliament, stated. "If its legitimacy is in doubt, then so would be the legitimacy of the United Nations. And, in fact, of the notion of global governance itself." Continue reading →
SOURCE: IDRW NEWS NETWORK ( INN )
High from the Success of advanced Barak-8 anti-missile and air defense systems last week , DRDO plans to test Barak-8/ LR-SAM by end of 2015 from a Warship said a DRDO official to media . Project 15A Kolkata Class destroyers are already equipped with IAI Elta's MF-STAR S-Band AESA radar which is crucial for Barak-8 anti-missile system  and also have Provision for missiles , but stopped from disclosing where test could take place and which warship will be used for tests . Continue reading →
SOURCE : IDRW NEWS NETWORK ( INN )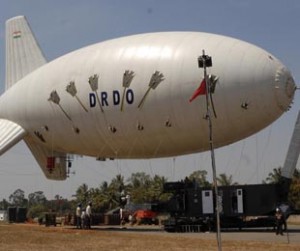 DRDO has finally reveled that it is working on a cruise missile defence (CMD) Interceptor Missile program , which will be able to intercept low Flying Long range  and Air Launched Cruise missiles . technology will be spin off of Advanced Air Defence (AAD) Ballistic Missile Interceptor fined tuned for Cruise missile Interception . Continue reading →
SOURCE: IDRW NEWS NETWORK (INN)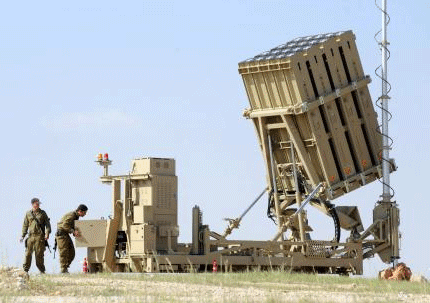 A senior Israel defence ministry official who is currently in India has told Indian media agencies  that Israel is ready to Tweak  all-weather mobile air defense system Iron Dome to meet India's own security needs . Israel designed Iron Dome system  to intercept and destroy short-range rockets and artillery shells fired at its borders .  But Indian Security requirements are not same  as Israel and Israel is ready to work with India to Tweak Iron Dome air defense system for Indian Needs said the official. Continue reading →
SOURCE: GRIPEN BLOG
An Indian delegation from College of Air Warfare (CAW) visited Czech Gripen squadron last week, reports Afbcaslav.cz. The delegation was welcomed by the 21 tactical air force base Commander Colonel Andrew Rejmanem, after which it went on a tour of the base. The group of officers was briefed about the base, its structure and tasks and was given a static demonstration of Gripen.  Continue reading →
SOURCE: EXPRESS NEWS SERVICE
Indian Air Force (IAF) personnel test-fired medium range surface-to-air missile Akash from the Chandipur-based test range off the Odisha coast for the third consecutive day on Wednesday. The missile destroyed an aerial target at low lying altitude successfully.
Defence sources said the indigenously developed sophisticated missile with a dummy payload was launched in full operational configuration from the launching complex-III of the Integrated Test Range (ITR) at about 11.20 am.  Continue reading →
SOURCE: EXPRESS NEWS SERVICE
The Indian Space Research Organisation (ISRO) is hoping that private industry in the country will participate in a joint venture between public sector companies, private industry and ISRO to produce launch vehicles and communication satellites in the future. Addressing a gathering of industry delegates at the inauguration of the Bengaluru Space Expo 2014, ISRO Chairman K Radhakrishnan said the space agency was in talks with industry bodies like CII and that a lot of progress had been made in the area.
"In a couple of years, ideas for an entity composed of private, public players and ISRO will have crystalised. In about five years, we are hoping a PSLV or a GSLV will be produced by the entity," he said. Continue reading →
SOURCE: PTI
Mahindra group can finally start selling its airplanes in India after it got approval from the country's civil aviation ministry. "The aviation ministry yesterday has cleared few norms for certification, which will finally allow us to sell our Australian planes in India," said Anand Mahindra, chairman and managing director on Mahindra Group.
In 2009, Mahindra group announced its intention to be a big player in the aerospace business by acquiring 75.1 per cent of stake each in two Australian aerospace firms for Rs 175 crore. Continue reading →
SOURCE : INSERBIA
Indian Prime Minister Narendra Modi has made a clear indication that New Delhi is fully prepared to counter Beijing's increasing influence in the Asia Pacific region. On Tuesday, Modi and his Australian counterpart Tony Abbott decided to bolster the bilateral strategic partnership on the basis of 'converging political, economic and interests'. In Canberra, the two PMs discussed various aspects of bilateral relations and expressed serious concern over China's attempts to increase its influence in the Indian Ocean region.
Modi and Abbott finalised a framework for security co-operation between the two countries. Continue reading →
SOURCE: DHNS
In just a few weeks ahead, broadcasters and the private television industry will heave a sigh of relief, as the Indian Space Research Organisation (ISRO) will launch 48 transponders to boost the satellite capacity for India.  Isro Chairman K Radhakrishnan, speaking at the 2014 Bengaluru Space Expo here on Wednesday said that Isro would launch the transponders through a French Arianne  rocket, as there is a shortage of satellite capacity and it is in high demand here at present.
The broadcast sector has expanded rapidly, but transponders haven't kept pace with that change. He said that India had about 180 transponders so far and that the new 48 transponders would take care of the immediate demands.  Continue reading →
SOURCE: NDTV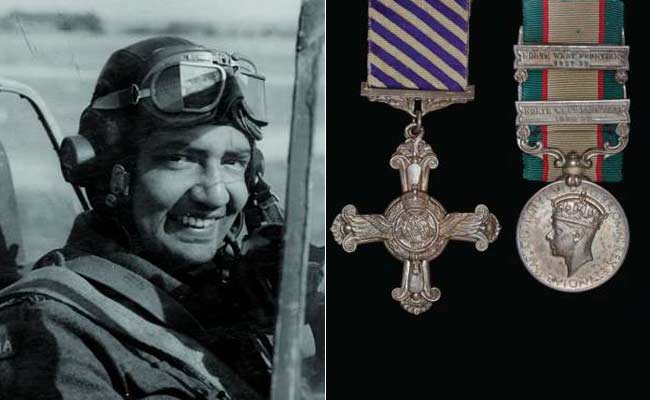 In exactly one week, a Distinguished Flying Cross awarded to the man widely considered the father of the modern Indian Air Force will be auctioned in London.   With just a handful of days remaining, NDTV has learnt that the Indian Air Force has swung into action to try and ensure that the unique medals awarded to Wing Commander Karun Krishna 'Jumbo' Majumdar are instead brought to India, where they will find pride of place at the Indian Air Force Museum in New Delhi.
Karun Krishna 'Jumbo' Majumdar was the ultimate flier, a hero is the truest sense of the word.  He was awarded the Distinguished Flying Cross by the Royal Air Force not once, but twice, for bravery during the Second World War where he flew over both the Burma front and in Europe.   Continue reading →
SOURCE: EXPRESS NEWS SERVICE
At least five years after the illegal intrusions stopped from Pakistan in Harami Nala and Sir Creek at Gujarat-Pakistan border, the BSF (Border Security Force) intercepted a Pakistani boat at Sir Creek on Wednesday.The boat was found coming close to the Indian waters at the Sir Creek that alerted the Creek Commandos of the force who are right now engaged in the search operations at the spot.
A senior officer from the BSF Operations said, "The boat was intercepted at Sir Creek however a few metres away before it could fully enter into the creek that is supervised by the Gujarat Frontier. When the boat was intercepted, it was found empty. It was checked thoroughly and nothing was found inside it. We suspect that the fishermen or those who were on board fled but we cannot say that they were indeed fishermen since no fish stock was found inside the boat". Continue reading →