India
SOURCE: CNN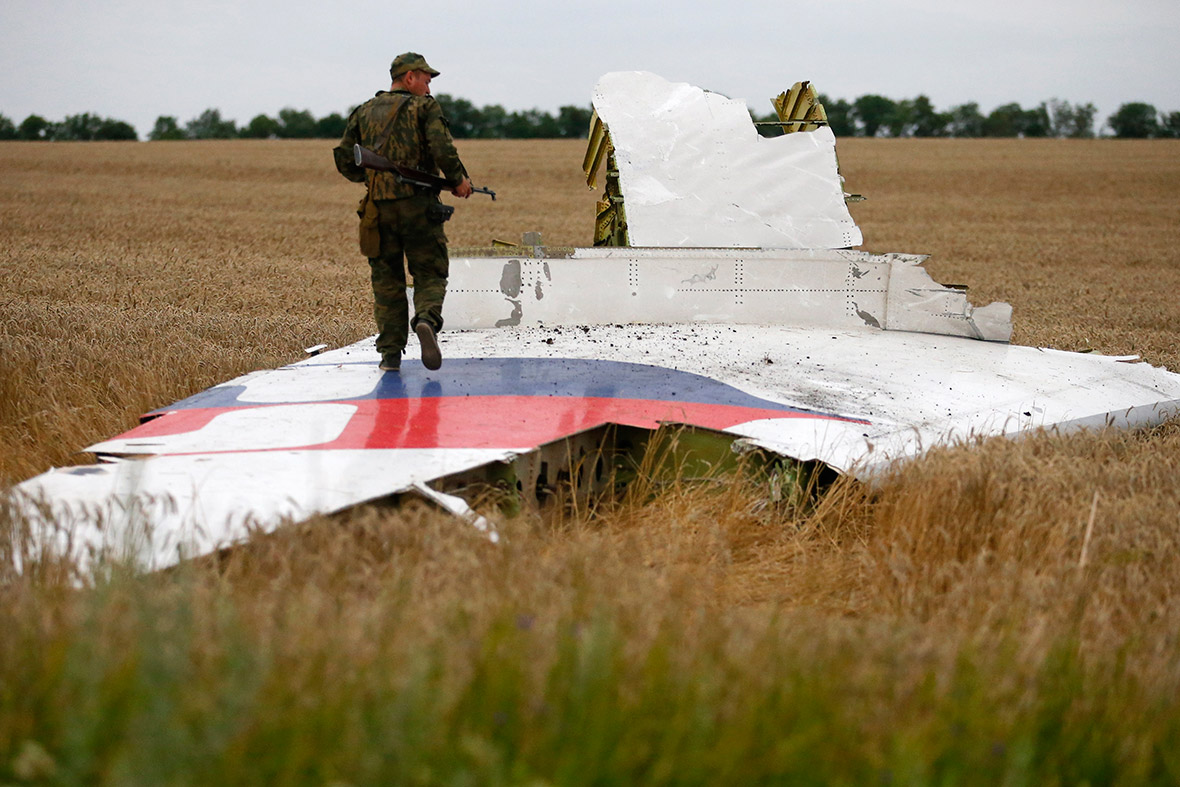 We are all Malaysia Airlines Flight 17. The callous, brutal shooting down of an airplane carrying 298 human beings could have happened to almost any other aircraft, carrying any other people, from anywhere in the world.Indeed, in New Delhi, reports suggest that two Air India flights were nearby when MH17 crashed; one of them, Air India One, was carrying Prime Minister Narendra Modi from Frankfurt back to the Indian capital.
Indian officials have been quick to offer their condolences to the families of the deceased. As a growing number of world leaders accuse Moscow of creating Frankenstein's monster, of giving Ukraine's pro-Russia rebels the heavy artillery that brought down MH17, New Delhi is so far remaining on the fence. Continue reading →
SOURCE: EXPRESS NEWS SERVICE
India is gearing up for the second launch of its subsonic cruise missile Nirbhay in the next three months. After the aborted maiden launch in March 2013, the first made-in-Bangalore missile is likely to be test-fired in September, post the monsoon season. Continue reading →
SOURCE: AIN ONLINE
The new Indian government has re-issued the request for proposal (RFP) for 56 transport aircraft worth an estimated $2 billion, to replace the Indian Air Force's aging Hawker Siddeley 748M twin-turboprops, known as Avros. The final date for submission of bids is August 28. The contract is expected to be awarded in late 2015 or early 2016.
The candidates will likely include Alenia with the C-27J, Antonov with the An-32, and Airbus Defence & Space with the C-295. However, a decision on whether Alenia can bid is pending, after the controversial sale of AW101 helicopters by fellow Finmeccanica subsidiary AgustaWestland was halted. There are also concerns about Antonov, from war-torn Ukraine. Should the C-295 end up as a sole bidder, the project might be shelved unless the Indian Air Force seeks special approval from the MoD. Continue reading →
SOURCE: EXPRESS NEWS SERVICE
The next generation of unmanned aerial vehicle (UAV) systems will be equipped with high performance, specialised payloads to carry out 'dull, dirty and dangerous' missions. In addition to gathering intelligence over sustained periods of time (days to months), these UAVs will be providing situational awareness, acquisition and identification of targets, Suppression of Enemy Air Defence (SEAD), Destruction of Enemy Air Defence (DEAD) and will be operating in a network-centric environment. Continue reading →
SOURCE: WSJ
Even as pro-Palestinian protestors take to the streets of London and Paris, Israel's ties with the world's largest democracy are on the upswing. For the first time in a decade, New Delhi appears ready to suggest publicly what many officials already acknowledge privately: A burgeoning strategic partnership with Israel matters more to India than reflexive solidarity with the Palestinian cause.
India's new warmth toward Jerusalem is unmistakable. Two days after Israel launched Operation Protective Edge on July 8, India's Foreign Ministry expressed concern over the "tragic loss of civilian lives" in the Gaza Strip. But it also signaled alarm at "cross-border provocations resulting from rocket attacks" on Israel. Continue reading →
SOURCE: THE HINDU
When Finance Minister Arun Jaitley kept the FDI cap in defence at 49 per cent, he said: "Our assessment of the market is that the 49 per cent FDI limit in the sector would be a significant step in establishing domestic defence market. The public opinion and Parliament's opinion in India is ready to accept the proposal that I have made." Continue reading →
SOURCE: THE DIPLOMAT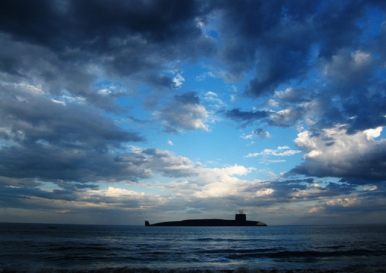 The Comprehensive Nuclear-Test-Ban Treaty (CTBT) remains a key element of unfinished business in the nuclear age. As a growing number of governments and decision makers along with civil society put forward ideas to move the world toward abolishing nuclear weapons, much can be learned from how the CTBT was fought for, opposed, and finally negotiated between 1994 and 1996, when it was adopted by the U.N. General Assembly.
The Treaty's relevance and significance was underscored first in 1998 with nuclear tests carried out first by India and then Pakistan, and then again more recently when the Democratic People's Republic of Korea (DPRK) conducted its own tests in 2006, 2009 and 2013. Continue reading →
SOURCE: DNA INDIA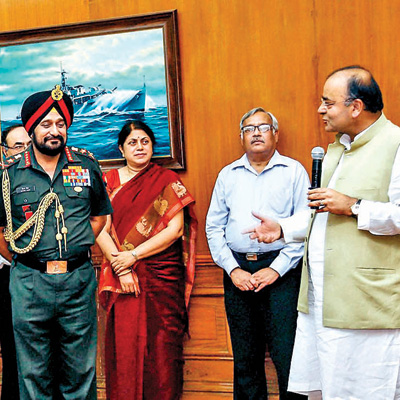 Defence minister Arun Jaitley at the farewell function for army chief General Bikram Singh ahead of his retirement on July 31
Concerned over the performance of defence public sector units (DPSUs), the defence minister, Arun Jaitely, has asked for a detailed review of these units.
Jaitely on Tuesday had said in Parliament that public sector undertakings should learn to function like private business houses in a competitive environment and should not be run like a government department. Continue reading →
SOURCE: IBNS
Union Minister of State (Independent Charge) for Ministry of Science and Technology, M/o Earth Sciences, D/o Atomic Energy and D/o Space Jitendra Singh on Wednesday said the GSLV project has successfully launched GSLV-D5 flight with indigenous Cryogenic engine and stage on Jan 5 from Satish Dhawan Space Centre, Sriharikota and is currently preparing for the next flight GSLV namely, GSLV-D6. Continue reading →
SOURCE: WSJ
Ignoring Chinese objections, the navies of India, the US and Japan will begin their naval war games in the Pacific Ocean from Thursday.The exercises will take place near Japan and then move to the high seas, reports the Wall Street Journal.
Beijing had objected to the participation of Japan, Australia and Singapore in the naval drills in 2007. Japan also participated in 2009, after which until this year, no third party was invited again and it became a primarily bilateral India-US affair. Continue reading →
SOURCE: ONE INDIA
During the 1999 Kargil War, the Indian soldiers had built a huge wall with more than the height of a truck, overnight. It is said that the Pakistani intruders had not only targeted the Indian army soldiers, but they had also targeted the army trucks, passing through the National Highway-1. Continue reading →
SOURCE: IBNLIVE
Captain Sher Khan of the Pakistan Army was someone whose bravery was acknowledged by his enemy, the Indian side as well during the Kargil war. 15 years on, Captain Sher Khan remains a hero. His name, his image is everywhere and even his native village in Pakistan's tribal Waziristan has been renamed after him.Captain Sher Khan counter-attacked the Indian forces at the Tiger Hill. It was a surprise for the Indian side but one that led to the death of Khan. His valour made the Indian Army recommend his name to the Pakistan government to award him their highest gallantry award. Continue reading →
SOURCE: PTI
Army today said that militants are adopting a new strategy to infiltrate into Indian territory from across the Line of Control in Jammu and Kashmir.
"Yes, of late, they (militants) have been putting mines and then trying to fire at (troops guarding the LoC) and infiltrators take mileage out of this strategy," General officer Commanding, Akhnoor-based 10 Division, Major General AK Dhar told reporters. Continue reading →
SOURCE: IDRW NEWS NETWORK ( INN )
DRDO is gearing up for Post monsoons trails of Astra missiles . Astra MK-1 has been successfully test fired thrice from India's Frontline Fighter aircraft Sukhoi-30 mki , and each time it was able to perform set parameters and achieve mission profile. in last test missile was able to Intercept an electronic projected target at a longer range. Continue reading →