India
SOURCE: Business Standard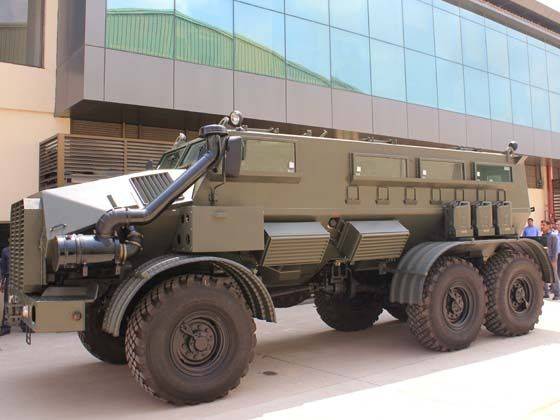 Over the past three months there has been considerable buzz around the defence sector in India – a result of the expectations raised by the new government, supportive statements by the defence minister and delivering on the promise to increase foreign direct investment (to 49 per cent as a start). The prime minister, too, has shown that he can find the time to visit various defence establishments and has been quick to understand some of the problems that plague our defence industry. He has emphasised on numerous occasions that he would like a major portion of our defence requirement to be designed and manufactured in India. Continue reading →
SOURCE: IDRW NEWS NETWORK (INN )
After MOD Scrapped 6000 cr tender to Purchase 197 light Helicopters from a Foreign vendor , HAL sensing an opportunity to bag more order for its Light Utility Helicopter (LUH) project immediately had an Internal meeting and has decided to speed up the project to meet its original 2015 deadline for its first flight . Continue reading →
SOURCE: PTI
India is all set to achieve self-reliance in testing of armoured vehicles, as Asia's first Ballistic Research Centre will soon be functioning at Gujarat Forensic Science University (GFSU) here.
"A Ballistic Research Centre will be set up in GFSU to test bullet-proof armoured vehicles as big as trucks. This would be the first-of-its-kind centre in Asia," GFSU's Director General J M Vyas told PTI. Continue reading →
SOURCE: PTI
Accusing Japanese Prime Minister Shinzo Abe of "dividing" China and India, a state-run Chinese daily today said Indo-Japan ties face "huge uncertainty" in view of the rise of BRICS and emerging Sino-Indian cooperation. ('I am Modi and you are Mori': PM told Temple Priest in Japan)
"BRICS (Brazil, Russia, India, China and South Africa) agreed to establish their own development bank, ushering Sino-Indian strategic cooperation into a new historical era," said an article in the state-run Global Times' web edition on the current visit of Prime Minister Narendra Modi to Japan. (In Japan, PM Modi Proves He Never Forgets a Face) Continue reading →
SOURCE: DAILY MAIL
The seventh Indo-Nepal combined exercise, Surya Kiran-VII, commenced on August 18, concluded on Sunday.
The 14-day exercise highlighted the growing military cooperation between the two countries. The 'Surya Kiran' series of exercises commenced at platoon (30 men each) level and has been gradually upgraded to battalion-level exercise. It was the second time that a battalion level training exercise between both nations had taken place in India. Continue reading →
SOURCE: PTI
India has earmarked USD 100 million for upgradation of Chabahar port in Iran so as to improve trade with Afghanistan and other Central Asian countries, Afghan envoy to India Shaida Mohammad Abdali has said.
"Ultimately the port connects the Central Asia with south Asia. And we have in-principle agreed. The draft has been circulated, and India has already pledged USD 100 million for upgrading the port," Abdali told PTI. Continue reading →
SOURCE: INDIA TODAY
The forthcoming meeting between the Prime Ministers of India and Japan is perhaps the beginning of a new era in international relations in the region. Defence and nuclear cooperation, will be a major determinant that will benefit both nations and impel a new dynamic in the regional security architecture .
Defence cooperation between the two nations is contextually relevant keeping in view the modernisation of Japan's Self Defence Forces and India's dominant focus. A strategic partnership will enable both countries to address larger challenges to national and regional security. Continue reading →
SOURCE: DC
TWO SIDES OF THE SAME COIN: P.V.S. Jagan Mohan wrote the book in collaboration with Samir Chopra, a professor based in New York
In the book Eagles over Bangladesh, which chronicles the role of the Indian Air Force in the 1971 Bangladesh Liberation War, there are photos shot by Air Vice Marshal B.K. Bishnoi of the bombed Tezgaon runway, from his half-rolled aircraft several thousand feet above ground.
The same event was chronicled by Squadron Leader Dilawar Hussain from Pakistan. Hussain, who was grounded on the same runaway because of the bombing, stated, "As I was having breakfast I saw an IAF MIG-21 come over Tezgaon airfield and do victory rolls." Continue reading →
SOURCE: PTI
Facing a CBI probe in India, defence firm Finmeccannica today claimed that an Italian court hearing the VVIP chopper scam has accepted its "request for monetary measures" in the case against its subsidiary company AgustaWestland and accordingly imposed fines of over Rs 62 crore on it.
"Finmeccanica hereby informs that the judge for pre-trial investigations of the Court of Busto Arsizio, has decided to grant the request for monetary measures made last July 25 by the two Finmeccanica-owned companies AgustaWestland SpA and AgustaWestland Ltd, jointly with the Public Prosecutor," a Finmeccanica release said. Continue reading →
SOURCE: TNN
'Surya Kiran-VII', the Seventh Indo-Nepal joint military exercise concluded at Pithoragarh military station on Sunday. The 14-day exercise on counter insurgency, jungle warfare and disaster management was carried out under the aegis of the Indian Army's guard division.
The exercise, apart from enhancing skills of army personnel from both sides, has also boosted bilateral ties between the two countries. This comes after Prime Minister Modi's visit to Nepal. Continue reading →
SOURCE: ECONOMIC TIMES
The Central Board of Secondary Education has approached the chiefs of Army, Air Force and Navy for their help in drafting a book on unsung war heroes that could soon be recommended as supplementary study material for students of Classes IX to XII.
CBSE chairman Vineet Joshi told ET that he had written to the service chief heads about two weeks ago asking them to recommend names of martyrs and war heroes whose tales of courage, they feel, should be known to schools students. Continue reading →
SOURCE: PTI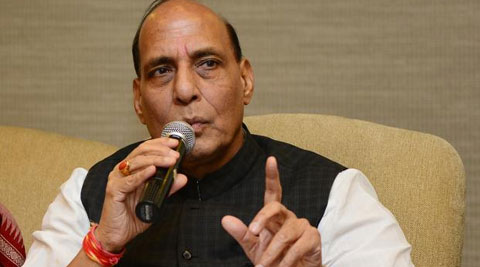 Asserting that India wants peaceful relations with all countries but it should not be treated as its weakness, Union Home Minister Rajnath Singh on Sunday said security forces have been directed to give a "befitting" reply to ceasefire violations by Pakistan.Referring to recent incidents of firing from across the Line of Control, the Home Minister said he has directed BSF "not to keep showing white flag" if the violations by Pakistan continue. Continue reading →
SOURCE : AP
For more than 50 years, it has pitted India against China — a smoldering dispute over who should control a swath of land larger than Austria. Two militaries have skirmished. A brief, bloody war has been fought. And today, thousands of soldiers from both countries sit deployed along their shared frontier, doing little but watching each other.
But as Beijing confronts countries across the South China and East China seas, displaying its diplomatic and strategic strength in a series of increasingly dangerous territorial disputes, the India-China standoff results in almost nothing beyond regular diplomatic talks and professions of international friendship. Continue reading →
SOURCE : HINDUSTAN TIMES
Humiliation is a subtle art in East Asia.
"The Japanese are brilliant at mastering a skill," explained a retired American diplomat. "They seek to be the best in the world at anything. So they have chefs who have learnt to make Chinese food better than the Chinese. When a Chinese leader comes to Tokyo, he is given Chinese food. He suffers a huge loss of face when he realises it's better than what he gets at home."
It doesn't end there. When the Japanese leader visits China, Beijing faces a dilemma. "What do they feed him? No one can make Japanese food better than the Japanese. So they end up giving the Japanese visitor the local cuisine. And here's the twist: the Chinese food they serve is worse than the Chinese food served at the high table in Tokyo. This is a double loss of face." Continue reading →