India
SOURCE : EXPRESS NEWS SERVICE
 The CE-20 cryogenic engine undergoing a hot test. Image Credit: ISRO
Taking a big step forward in the development of bigger and more powerful locally-built rocket engines, the Liquid Propulsion Systems Centre (LPSC) on Monday successfully conducted the first 'cold flow test' on the CE-20 cryogenic engine, which will power the upper stage of the Geosynchronous Satellite Launch Vehicle-Mk III (GSLV-Mk III). Continue reading →
SOURCE: IANS
Reiterating its policy of not using nuclear weapons first and not targeting non-nuclear weapons nations, India has offered to enter into agreements incorporating the two principles.
"As a responsible nuclear power India has a policy of credible minimum deterrence based on a No First Use posture and non-use of nuclear weapons against non-nuclear weapon states," Ambassador DB Venkatesh Varma said Monday. "We are prepared to convert these into bilateral or multilateral legally binding arrangements." Continue reading →
SOURCE : IDRW NEWS NETWORK ( INN )
Directorate General of Civil Aviation (DGCA) considering notifying regulations for civilian use of drones in the next two months. DGCA likely will clear UAVs for commercial purposes. they are in process to outline specifications relating to where and how high the UAVs can fly, what flight path they should follow and which areas will be prohibited for such operations. The norms will be readied and notified in the next two months."
Seattle-based E-retail giant Amazon is planning to use such drones delivery services in Mumbai and Bangalore , while DGCA is rushing to clear such proposal while The International Civil Aviation Organisation is yet to publish standards and recommended practices for certification and operation of UAVs for civilian use. Continue reading →
SOURCE : HINDUSTAN TIMES
India has grounded its entire Sukhoi-30 fleet after a recent crash because it doesn't want to put its pilots in harm's way. The fighters have not flown for a week after a Su-30 MKI of the Indian Air Force crashed near Pune, raising questions about the safety record of the fighter.
With the IAF operating close to 200 twin-engine Su-30s, the grounded planes represent almost a third of the country's fighter fleet. India is due to get 72 more of these planes, each worth over Rs. 200 crore. Continue reading →
SOURCE: THE NATIONAL
For some days now, the Line of Control (LOC) between Indian Jammu and Kashmir and Azad Jammu and Kashmir in Pakistan seems to have been hyperactive. There is constant intense firing of small arms, artillery and heavy weapons. What is happening and why?
When assessing an enemy's intent, militaries prepare hypotheses. These are assessments of the opponent's movements and how that adversary is likely to try to achieve its objective. Under the circumstances, it is essential to first establish who initiated hostilities before attempting to hypothesise his intent. Continue reading →
SOURCE : REUTERS
India warned Pakistan on Tuesday of more "pain" if it continued to violate a ceasefire on their disputed border in Kashmir and said it was up to Islamabad to create the conditions for a resumption of peace talks.The two sides exchanged mortars and intense gunfire this month, killing at least 20 civilians and wounding dozens in the worst violation to date of a 2003 ceasefire. While the firing has abated, tension remains high along a 200-km stretch of the border dividing the nuclear-armed rivals. Continue reading →
SOURCE: NDTV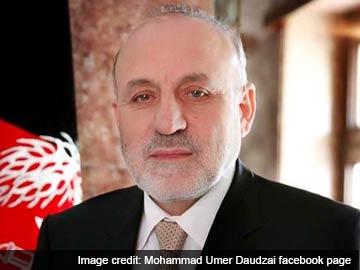 The terrorists behind the attack on Indian Consulate in Herat this May had links with Pakistan, Afghanistan has said.
Talking to reporters on the sidelines of a security conference in New Delhi regarding the investigations into the attack, Afghan Interior Minister Mohammad Umer Daudzai said, "Afghanistan is at the crossroads of terrorists. Any investigation into incidents of this sort will lead across the Durand Line".Afghanistan, he also said, will renew its request for arms and military hardware from India as the US drawdown reaches its final phase over the next three months. Senior Indian security officials are scheduled to visit Kabul this month. Continue reading →
SOURCE : PTI
There is no threat from either al Qaeda or ISIS of a magnitude which the country cannot deal with, National Security Advisor Ajit Doval today said but asserted that security agencies were keeping a "very close watch".
His comments came in response to a question at the Munich Security Conference (MSC) here on whether there was any major threat to India from al Qaeda and ISIS. Continue reading →
SOURCE: COLOMBO PAGE
India is planning to supply two naval offshore patrol vessels and other military equipment to Sri Lanka, according to an Indian media report.
India has earlier provided 24 L-70 guns, 24 battle-field surveillance radars, 11 USFM radars, four Indra-II radars and 10 mine-protected vehicles, among other things, to the Sri Lankan forces, the Times of India reported Monday describing India's military assistance to Sri Lanka. Continue reading →
SOURCE : EXPRESS NEWS SERVICE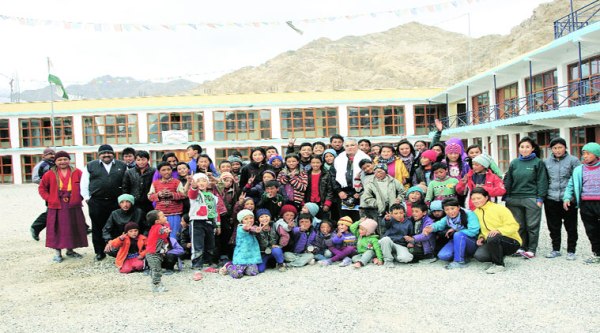 On Google Maps, Lingshed is a small dot next to Leh. But in real life, what separates the two is the "Chadar trek", a 23km walk across four-five days along the frozen Zanskar river. It was also a journey that separated children from Lingshed and surrounding areas from going to a better school in Leh. Until the IAF's Siachen Pioneers stepped in. Continue reading →
SOURCE: DAILYTIMES
Pakistan is mulling over raising the issue of ceasefire violations at the Line of Control (LoC) by the Indian Army at the United Nations Human Rights Council (UNHRC), Daily Times has learnt on good authority.In this regard, the diplomatic authorities are set to move a Working Group of the UNHRC where Pakistan has representation for the ongoing year, according to informed diplomatic sources. Moreover, Islamabad presently awaits a related assessment report being prepared by the United Nations Military Observer Group in India and Pakistan (UNMOGIP) following a recent visit of its observers to the areas of LoC and Working Boundary affected by the ceasefire violations. Reportedly, Pakistan is to base its stance against India citing the said report at the UNHRC to highlight Indian aggression at the LoC. Continue reading →
SOURCE : TNN
It was the Indian Navy to the rescue of electricity authorities on Tuesday as they faced an uphill task of restoring a 132 KV transmission tower belonging to AP Transco atop the Simhachalam hill. Finally, a Naval helicopter from INS Dega air lifted the reconstruction material and other spares required to restore the transmission tower, said AP energy secretary Ajay Jain. Continue reading →
SOURCE: PTI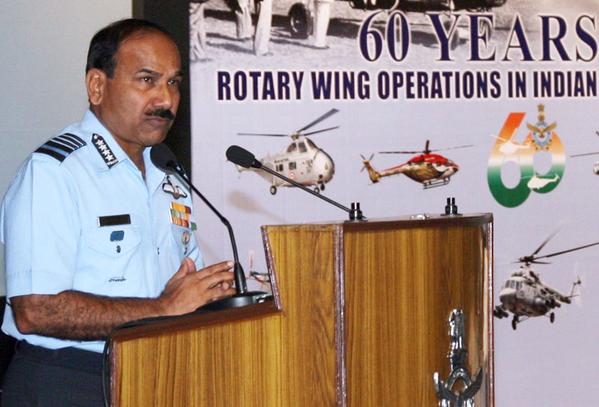 The recent Lok Sabha elections saw Indian Air Force helicopters undertaking 1,600 sorties to take officials and equipment around the country while it handled about 3,500 chopper sorties in wake of Uttrakahnd flood last year rescuing more than 25,000 people.
These were some of the snippets from the history of the sixty years of Rotary Wing Operation in India and the IAF that Air Force Chief Arup Raha gave out as he praised the crucial helicopter wing of the force. Continue reading →
SOURCE : PTI
Ahead of its Prime Minister's visit here, Vietnam today pitched for greater cooperation in key areas of defence, security and oil exploration and expressed confidence of "substantive" outcome from the trip during which nearly a dozen pacts are likely to be inked.
Vietnamese Prime Minister Nguyen Tan Dung will arrive here on a two-day visit on October 27 and hold talks with the top Indian leadership on strategically important bilateral issues of security and energy as well as regional matters. Continue reading →