India
SOURCE: PTI
India has been working in cooperation with 33 countries in the area of peaceful use of outer space, the government today said.
India is pursuing cooperation with other countries on peaceful uses of outer space. Currently, cooperative arrangements are signed with 33 countries including Russia, United Kingdom, United States of America, Egypt, France, Germany, Hungary, Indonesia, Israel, Italy, Japan, Kazakhstan, Mauritius, Mongolia, Myanmar, Republic of Korea and Saudi Arabia, said Jitendra Singh, Minister of State for Department of Space in a written response in Lok Sabha. Continue reading →
SOURCE: IDRW NEWS NETWORK ( INN )
INS Arihant (S-2) a 6000 tonne Nuclear submarine launched 5 years ago on July 2009, Still waits for crucial Sea Trials to begin, has put serious question mark on DRDO and Navies ability to build and monitor construction of such a sophisticated ship in India.
As per the original schedule, the nuclear submarine was supposed to go for sea trial in 2011 and Inducted into Indian Navy by 2011-12 period . As per Revised Schedule INS Arihant is likely to go for Sea trials only by year end, and complete user trials, weapons trails by 2016 and enter Indian navy only in 2016-17 period, if everything goes as per plans . Continue reading →
SOURCE: IDRW NEWS NETWORK ( INN )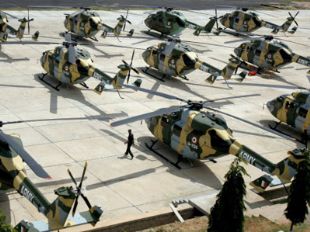 Finance Minister Arun Jaitley, Who also holds Defence portfolio has said the government will sell 10 per cent stake in Hindustan Aeronautics (HAL) in the current financial year. Hindustan Aeronautics Ltd. (HAL) which is a Public sector company , has complete monopoly in production of fighter aircrafts and helicopters in India . Continue reading →
SOURCE: SAURAV JHA / IBN LIVE BLOG
India's homeland security (HS) spend is now larger than the overall defence budget of many countries. Understandably this sector is attracting just as much attention from India's domestic industry as the bigger defence sector itself. Moreover HS is an arena where entry barriers for Indian private firms are arguably lower and many high-value solutions can be currently crafted through the use of conventional off the shelf (COTS) technology. Of course the sheer span of the sector ranging from high end cyber security devices to protective gear for troops deployed on internal security duties mean that HS is anyway becoming a significant avenue for Indian industry to shore up revenues even in otherwise lean periods. However, ultimately companies that wish to consistently succeed in this space will need to focus on domestic innovation dovetailed to emerging scenarios with a focus on cost and terrain effective technology rather than simply rebadging imported equipment. Continue reading →
SOURCE: ONE INDIA
The 15th anniversary of India's victory over Pakistan Army in the Kargil War was celebrated with much fervor and passion across many parts of India. Even as India's Defence Minister paid floral tributes to the martyrs and announced that the Government is in the process of finalizing a place for the construction of an iconic National War Memorial, one lingering question that should be given due importance is whether India has finally seen the back of the Kargil kind of saga. Continue reading →
SOURCE: HINDUSTAN TIMES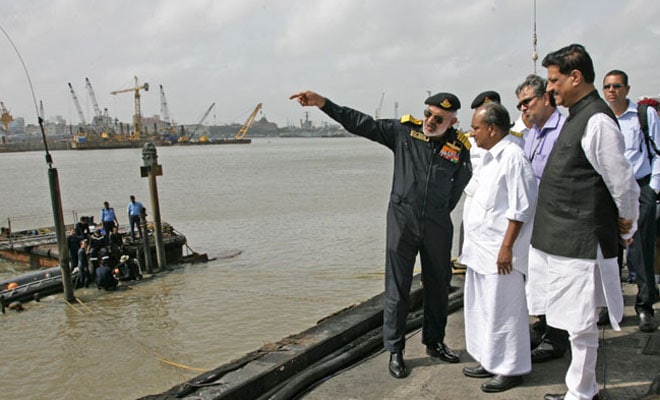 At least 25 naval personnel, including 16 officers, are facing disciplinary action for lapses that led to accidents under their watch and tarnished the force's image.
Those being punished are linked to mishaps involving aircraft carrier INS Virat, Russian-built stealth frigate INS Talwar, Kilo-class submarine INS Sindhuratna and patrol boat INS Tarasa. Continue reading →
SOURCE: NEWSWEEK
The government of India is not happy with Google. The Central Bureau of Investigation, India's equivalent of the FBI, has begun investigating the California company after a mapping contest sponsored by Google allegedly revealed the locations of sensitive military installations, Press Trust of India reported.
The purpose of the contest, called Mapathon 2013, was "to map accurate geographical information in Google Maps for India," according to Google's Terms and Conditions. Sounds good, right? As someone who might have walked into the East River without the help of Google Maps, any effort to improve the service sounds like a good idea to me. Continue reading →
SOURCE: DNA INDIA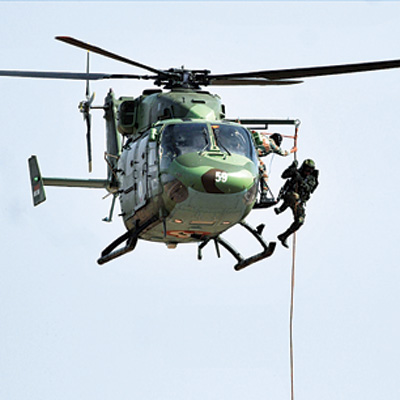 Army's high altitude operations have taken in hit as the fleet of Advanced Light Helicopter- Dhruv, has been grounded after Friday's crash involving seven IAF personnel including two pilots in Sitapur in Uttar Pradesh. These recently inducted ALH have been operating as the lifeline for troops deployed in the high altitude posts in North Kashmir, Siachen, Ladakh and parts of North-East, along with ageing vintage fleet of Cheetah and Chetak helicopters. Continue reading →
SOURCE: DNA INDIA
The Indian Air Force's (IAF) ill-fated Advanced Light Helicopter (ALH) Dhruv, which crashed last week in Uttar Pradesh, is said to be repaired and serviced a few days before the incident.Ministry of Defence sources told dna that the ill-fated chopper is said to have clocked more than 500 flying hours and that it was serviced only a few days before the crash, leaving seven people on-board dead. Continue reading →
SOURCE: PTI
General Bikram Singh, who retires as Army chief on Thursday, has flagged the slow pace of military acquisitions that would hamper the Army's bid to remain relevant in a technology-driven character of future wars.
In his message ahead of his retirement after 26 months helming the 11.3 lakh-strong Army, General Singh said he had stressed certain key areas to focus on when he took over as Army chief in June 2012. Continue reading →
SOURCE: DNA INDIA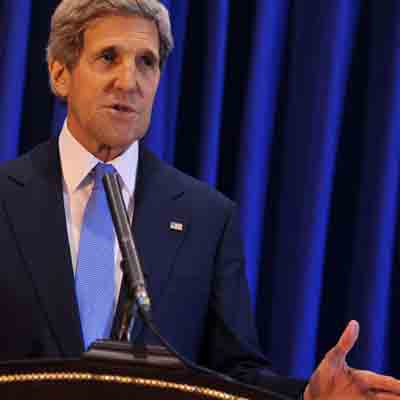 The US and India have reached a "transformative moment" in their relations, Secretary of State John Kerry has said ahead of his crucial visit to New Delhi for high-level talks with the new Indian government to revitalise ties that he termed as a "strategic imperative". Kerry also backed Prime Minister Narendra Modi's poll slogan of "Sabka Saath, Sabka Vikas" calling it "a great vision", and a "vision that we want to support".
"We believe it's a great vision, and our private sector is eager to be a catalyst in India's economic revitalisation," Kerry said in a major foreign policy speech on India at an event held by the Center for American Progress, a top US think tank. He said now is the time to renew that dialogue with a new government, with a new set of opportunities, new possibilities. Continue reading →
SOURCE: PTI
Italian prosecutors have "shelved" proceedings against defence major Finmeccannica, the parent firm of AgustaWestland, saying it had nothing to do with the alleged corruption in India's Rs 3,600-crore deal to procure 12 VVIP helicopters, Italian news agency Ansa reported.India scrapped the deal on 1 January on the basis of alleged breach of pre-contract integrity pact and alleged payment of kickbacks to Indian agents by the firm to secure the contract. Continue reading →
SOURCE: DC
Talking about Prime Minister Narendra Modi's "Sabka saath, sabka vikas", US secretary of state John Kerry said, "It's a concept and vision we want to support".
Mr Kerry will co-chair the dialogue starting Thursday with external affairs minister Sushma Swaraj. Continue reading →
SOURCE: PTI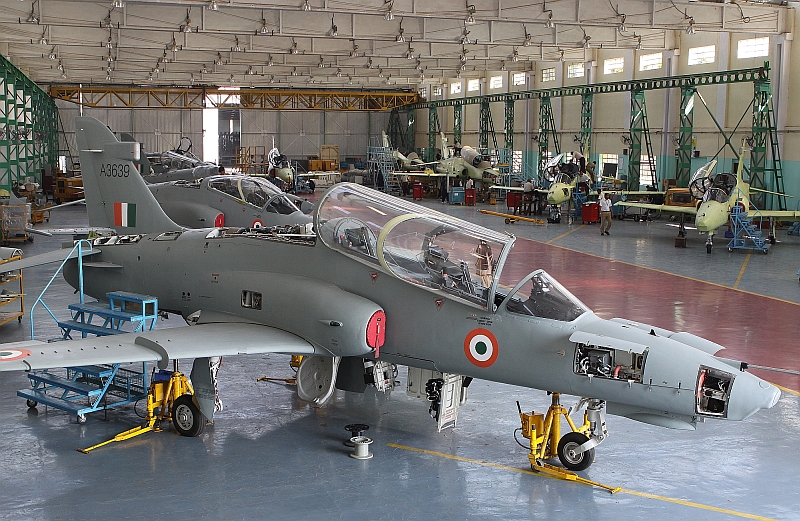 Meeting a long-pending demand of Indian Air Force, the government has inducted one of its senior officer in the board of state-owned Hindustan Aeronautics Limited.
The move to induct IAF Deputy Chief Air Marshal S B Sinha will help the force to have more say in the functioning of country's only aerospace firm and force's largest supplier, Defence Ministry officials told PTI here. Continue reading →