SOURCE: PTI
Afghan President Hamid Karzai, who is arriving here Thursday on his 14th visit to India, would seek to push through the "wish list" request for military hardware during his talks with Prime Minister Manmohan Singh as well as apprising him of tensions with the US over inking a key security agreement.
Afghan Ambassador Shaida M. Abdali, briefing newspersons ahead of Karzai's third visit in a year to India, indicated that matters were in progress over the wish list that is believed to include battle tanks, field guns, mortars, military aircraft and trucks — needed for the Afghan security forces. The Afghan president comes at the invitation of the Pune-based Symbiosis Institute. Continue reading →
SOURCE: FARNEWS
Commander of India's West Navy Admiral Shekar Sinha underlined the need for the deepening of defense cooperation between the Iranian and the Indian Navies, and said that his force is ready to send a flotilla to Iran.
"The Indian Navy has full readiness to expand relations between the two countries' navies and sends a flotilla to Bandar Abbas port," Admiral Sinha said in a meeting with Commander of the Iranian Navy's 28th Flotilla Captain Babak Balouch in Mumbai port on Sunday. He reiterated that the two countries' navies have a lot of potential for joint cooperation, and said, "We welcome expansion of such collaboration. Continue reading →
SOURCE: TNN
The Mars Orbiter Mission(MOM) Mangalyaan of Indian Space Research Organisation (Isro) which is on its Mars trajectory has a correction coming its way. The first Trajectory Correction Manoeuvre(TCM) has been planned for December 10, 2013.
In a graphic description with a picture, Isro has provided details about how big the event would be.  Continue reading →
SOURCE:  The Indian Express
Indian companies that built most of the parts for the country's recently launched Mars mission are using their low-cost, high-tech expertise in frugal space engineering to compete for global aerospace, defence and nuclear contracts worth billions.
India's Mangalyaan spacecraft was launched last month and then catapulted from Earth orbit on December 1, clearing an important hurdle on its 420 million mile journey to Mars and putting it on course to be the first Asian mission to reach the red planet. Continue reading →
SOURCE: IDRW NEWS NETWORK ( INN )
It took almost 3 years and record breaking test flights of 450 for Drdo along with HAL to achieve IOC-2 for Lca Tejas Aircraft; Tejas which achieved Partial IOC-1 in January 10, 2011, will be granted IOC-2 on 20th December of this month, which will also lead to formal induction of Tejas into Indian air force after almost 13 years in testing after its first flight in 2001. Continue reading →
SOURCE: Ajai Shukla  | Business-standard.com
If the indigenous Tejas Light Combat Aircraft (LCA) has taken decades for completion, it is now in a record-breaking sprint to the finish line. The Tejas has flown an unprecedented 450 test flights this year towards a splashy ceremony in Bangalore scheduled for December 20, where Defence Minister A K Antony will preside over its induction into the Indian Air Force (IAF). Continue reading →
SOURCE: THE HINDU
The Navy's prowess in a wide range of operations was on display off Rajendra Maidan in Kochi on Sunday evening at a demonstration held as part of Navy Day celebrations. Hundreds gathered along the backwaters to witness the annual exhibition of power and skill organised by the Southern Naval Command. Continue reading →
SOURCE: THE HINDU
The latest edition of the Pakistan Army's Green Book, a prestigious internal publication with essays by serving officers, reveals mounting fears among its officer corps that the deepening India-United States strategic relationship could pose a threat to the country.
Major-General Shaukat Iqbal, one of the most senior officers writing in the 2011Green Book, describes what he calls an emerging "Indo-U.S. nexus." Continue reading →
SOURCE: IDSA
The last date for submission of bids in response to the Request for Proposal (RFP) in the Avro-replacement programme of the Indian Air Force (IAF) is reported to have been extended a second time for another three months beyond December 8, 2013. It may be disappointing for the prospective bidders and their Indian partners but it should not dishearten them. Continue reading →
SOURCE: THE INTERPRETER
Various Indian newspapers have reported that Indian Defence Miniser AK Anthony has written to all the country's political parties requesting their opinions on the creation of a long-mooted Chief of Defence Staff (CDS) post for the armed forces.
This might appear to be an arcane point of military reform. In any case, nothing will be done until next year's election, and the idea of 'consulting' other parties has been a way to kick the can down the road. But the question of whether India needs a CDS touches on some of the most important questions of civilian control over one of Asia's most powerful militaries at precisely the moment when India's civil-military relations are fraught with difficulty. Continue reading →
SOURCE: PTI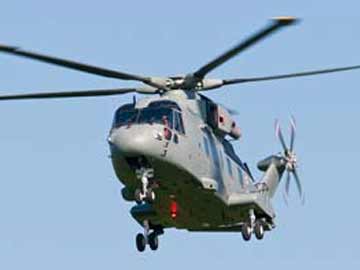 An Italian court yesterday allowed Indian authorities to question alleged middleman Guido Hashcke in the chopper scam case. However, sources have told NDTV that a team from the Ministry of Defence refused to question him. The reason behind their refusal is not known yet.
Mr Haschke is giving his statement to the court in Milan on his role in the chopper scam and a team of Indian officials present there was given an opportunity to question him, sources said.  Continue reading →
SOURCE: FLIGHT GLOBAL
Boeing and Saab will work together to develop a new advanced jet trainer for the planned T-X programme to replace the US Air Force's venerable Northrop T-38C Talon.
Under the two companies' joint development agreement, Boeing will act as the prime contractor and Saab the primary partner, Boeing said in a statement. The partnership will deal with all aspects of the bid, including design, development, production, support, sales and marketing. Continue reading →