SOURCE:  API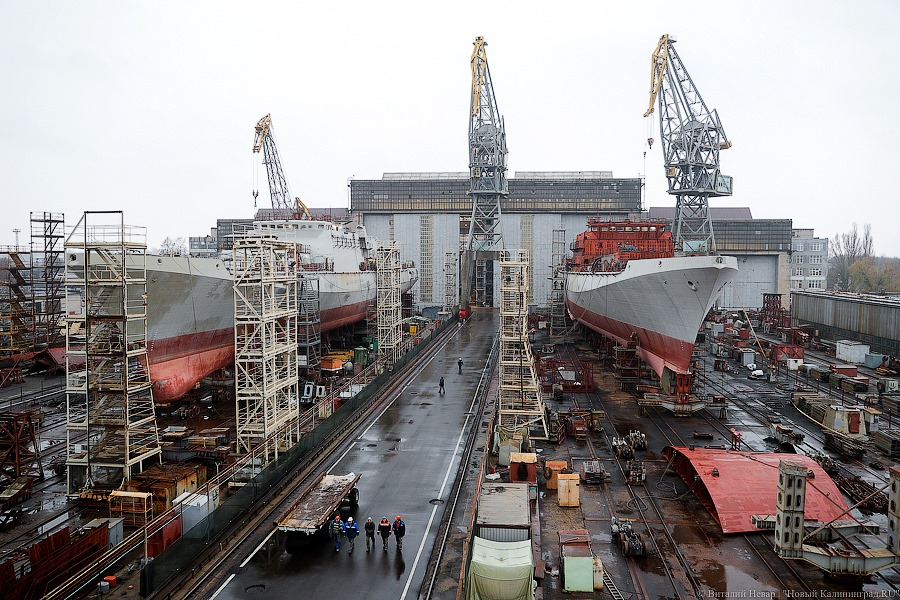 According to the CEO of Russia's Yantar shipyard, the first Indian frigate of Project 11356, the future INS Tushil, will be completed in 2023. Yantar was constructing six frigates for the Black Sea fleet, which received Admirals Grigorovich, Essen, and Makarov. The construction was halted after Ukraine refused to contaminate the frigate engines. The Tushil (former Admiral Butakov) and Tamala (Admiral Istomin) frigates are currently being built for India.
In November 2018, Russia and India signed contracts for the delivery of four frigates from Project 11356. Yantar will construct two frigates, while Goa Shipyard Limited will construct two more.
Frigates from Project 11356 engage submarines and warships in brown and blue waters, repelling air attacks both independently and in formation. They are armed with an A-190 100mm artillery gun, antiaircraft missiles such as the Kalibr and Shtil (BrahMos in India), and torpedoes. The warship is capable of transporting a Ka-27 helicopter or its modifications. The weight is 3620 tonnes, and the length is 124.8 metres. The maximum speed is 30 knots, and the range is 4850 miles.