SOURCE: RAJESH AHUJA / FOR MY TAKE / IDRW.ORG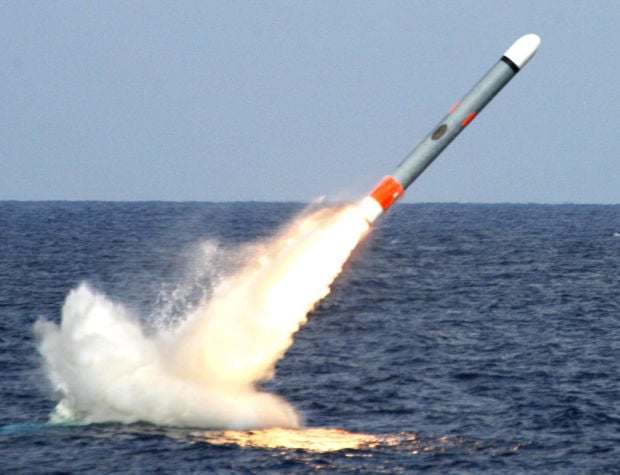 According to a new report from mainstream media in India, the Indian Navy is moving forward on the development of Three new Nuclear Attack submarines under Project-76 that will be primarily be armed with 8-16 submarine-launched cruise missile (SLCM). Indian Navy seems to be also exploring integrating 8 Cell SLCM for its new proposed Diesel-electric submarine fleet under Project-75I and beyond, but India is yet to develop any long-range cruise missiles let alone an SLCM for its submarine fleet and this requires urgent attention for Indian military planners to start work on long-range Cruise missile family for the surface and underwater fleet of ships.
On 20 March 2013, the submarine-launched version of BRAHMOS supersonic cruise missile was successfully test-fired from a submerged platform and the same was repeated in 2016, but due to lack of submarine equipped with a vertical launching system (VLS), meant the actual missile test from a submarine was never carried out. another issue that might crop will be the range restriction of BrahMos that even after range extension might not see variants that can go beyond 800km.
Indian Nuclear Attack submarines might have to operate from hostile South china sea in case of possible conflict with China or in support of operations of Quad in the region. The Indian Ocean is a vast ocean and chain of islands in the west and east also means Indian submarines need to operate farther from the mainland and it becomes instrumental that the Indian Navy's Nuclear and Conventional submarines are equipped with a longer-ranged SLCM family that will allow it to hit targets while it is operating from much safer and farthest from its target.
India's Defense Research and Development Organisation (DRDO) seems to be working on a Long-Range Land Attack Cruise Missile (LRLACM) that will have a range of 1000km that will be adapted to be used as an SLCM. 1000km range LRLACM might still be not enough to keep Indian Nuclear Attack submarines operating from safer locations. LRLACM is a successor to the Nirbhay Cruise missile system that had little success in its developmental phase and might never enter full-scale production due to which it will remain a technological demonstrator for the LRLACM program. LRLACM tests due to delays in the development of Short turbofan engine (STFE) has been put for a while now and it seems the same mistakes are being repeated that was seen in the development of the Nirbhay program.
LRLACM-2 with a range of more than 2500km is not only necessary but also required to enhance India's non-nuclear deterrence measures. India should make efforts in introducing more of these variants of precision-strike systems throughout the Armed Forces and requires fresh plans that need to be worked out for the development of next-generation powerful cruise missiles with an extended range of 2000 to 4000km. Enhanced SLCM will benefit Indian naval strike capabilities as well as enhance its anti-access/area denial (A2/AD) efforts in the Indian Ocean but also in the South China Sea.
Disclaimer : Articles published under " MY TAKE " are articles written by Guest Writers and Opinions expressed within this article are the personal opinions of the author. IDRW.ORG is not responsible for the accuracy, completeness, suitability, or validity of any information on this article. All information is provided on an as-is basis. The information, facts or opinions appearing in the article do not reflect the views of IDRW.ORG and IDRW.ORG does not assume any responsibility or liability for the same. article is for information purposes only and not intended to constitute professional advice .
Article by RAJESH AHUJA/,  cannot be republished Partially or Full without consent from Writer or idrw.org