SOURCE: KARAN THAKUR/ FOR MY TAKE / IDRW.ORG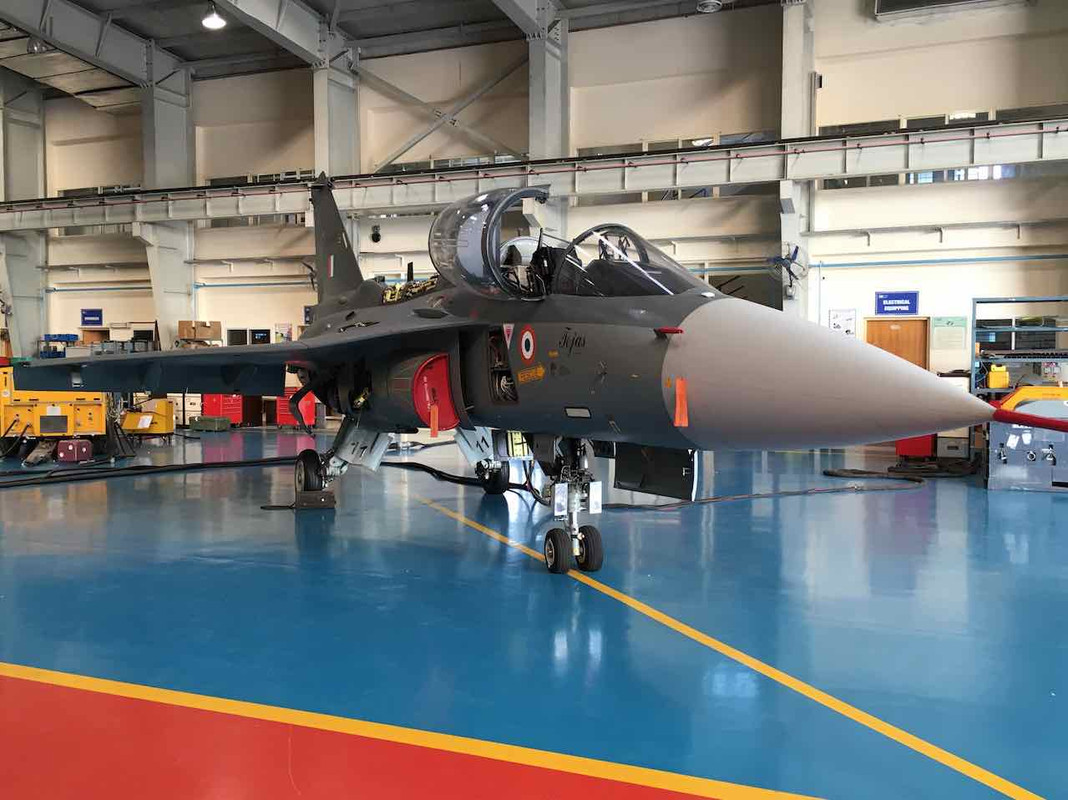 IAF is already down to 30 Squadrons and by 2025 even with the induction of 36 Dassault Rafale and few Tejas Mk1A in the fleet , IAF's Squadron level will continue to tumble further down which is likely to be gauged back after induction of additional Tejas Mk1A and MMRCA winner by 2030 but it will be nearly impossible to achieve 42 Squadrons even by 2040 due to planned retirement of Jaguar, Mirage-2000 and Mig-29 fleet which will could be over 50 years by then.
MWF-Tejas Mk2 program is supposed to fill up the void which Jaguar, Mirage-2000 and Mig-29 fleet will leave behind due to which IAF has shown interests in the induction of nearly 201 fighter jets but it will also depend on when MWF-Tejas Mk2 enters production if it manages to do so by 2028 period, without delays and with production scale of 16 aircrafts per year. by 2040 MWF-Tejas Mk2 will be able to meet orders placed by IAF for 201 jets but it also is the same period when IAF's Su-30MKI Fleet will be close to 40 years which will require replacement of at least first batch which was inducted in 2001.
IAF is counting on the AMCA program to replace IAF's Su-30MKI Fleet which probably will enter production by 2035 and will be just in time to replace at least 40 units of Su-30MKI fighter jets initially supplied by Russia in early 2001. IAF even with the induction of 36 Dassault Rafale, 114 MMRCA, 123 Tejas Mk1/Mk1A, 200 MWF-Tejas Mk2, and 50 AMCA fighter jets by 2040 and with around 230 Su-30MKI Fleet will barely make it up to 39 Squadrons if all planned induction takes place in timeline mentioned above.
But according to IAF's Internal assessment, IAF had desires to be built up to 42-45 squadrons by 2027 which is unlikely to happen due to host of retirements and slow induction rate of the new fighter jet and has seen during 'Gagan Shakti 2018', the biggest ever war combat game exercise on Pakistan and China borders carried out simulated entire war fighting machinery to validate its concept of operations and war waging capability at two front but Internal assessment suggests that ideal squadron strength to meet the demands for two-front war even with 42 squadrons is not enough and in fact it will require about 50-55 Squadrons if IAF plans to fight a war at two front simultaneously.
While IAF sanctioned squadron is still standing at 42 but idea behind plans to achieve sanctioned strength by 2027 was that it could then build up that till 50-55 squadron to have effective war fighting machinery to fight a possible two-front war . as explained above IAF will be stuck replacing older lot with new fighter jets till 2040 and even when it will achieve its sanctioned strength by 2040 it will have to deal with retirement of Su-30 fleet which could be aging by 2045-50.
For IAF to achieve squadron strength of over 42 it will need to invest in fighter jets that are already in production, especially low-cost fighter aircraft like LCA-Tejas which can quickly fill up the number in short terms but also prepare a road map for expansion of the fleet in long term. The LCA-Tejas air frame is ideal to replace low-cost Mig-21s which has served our country very well and IAF should look beyond Mk1A if it wants to meet its operational requirements soon and build up shortly. Mk1B or Mk1C with additional capabilities based on the baseline LCA-Tejas air frame with better stealth properties should be planned out so that the IAF can take advantage of continuous production at a lower cost.
Disclaimer : Articles published under " MY TAKE " are articles written by Guest Writers and Opinions expressed within this article are the personal opinions of the author. IDRW.ORG is not responsible for the accuracy, completeness, suitability, or validity of any information on this article. All information is provided on an as-is basis. The information, facts or opinions appearing in the article do not reflect the views of IDRW.ORG and IDRW.ORG does not assume any responsibility or liability for the same. article is for information purposes only and not intended to constitute professional advice .
Article by  KARAN THAKUR /,  cannot be republished Partially or Full without consent from Writer or idrw.org