SOURCE: IDRW NEWS NETWORK

Last month Former IAF fighter pilot Sameer Joshi on Twitter posted an image of what seems to be an HS-748 Avro aircraft platform fitted with a rotodome on its fuselage. Not many were sure if the image that went viral over social media was of the old AWACS AVRO program that has been long abandoned now or was the first official confirmation of old workhorse again being pushed back into service to test the new dome that DRDO along with CABS had fabricated for the A330 AWACS Indian Program that now has been pushed back to make way for the smaller A319 based Netra MkI I AEW&C program.
The viral AWACS AVRO Picture has been traced back to the Guwahati Air Base where it has been caught in satellite imagery when it was parked in the open just off the main runway. We scanned previous satellite images of the same area and found that in 2018, AVRO was seen for the first time in the same location but without any dome visible in the satellite images. In 2020, Avro had gone missing from the same location but by October 2021 satellite image scans captured Avro again but this time with a dome.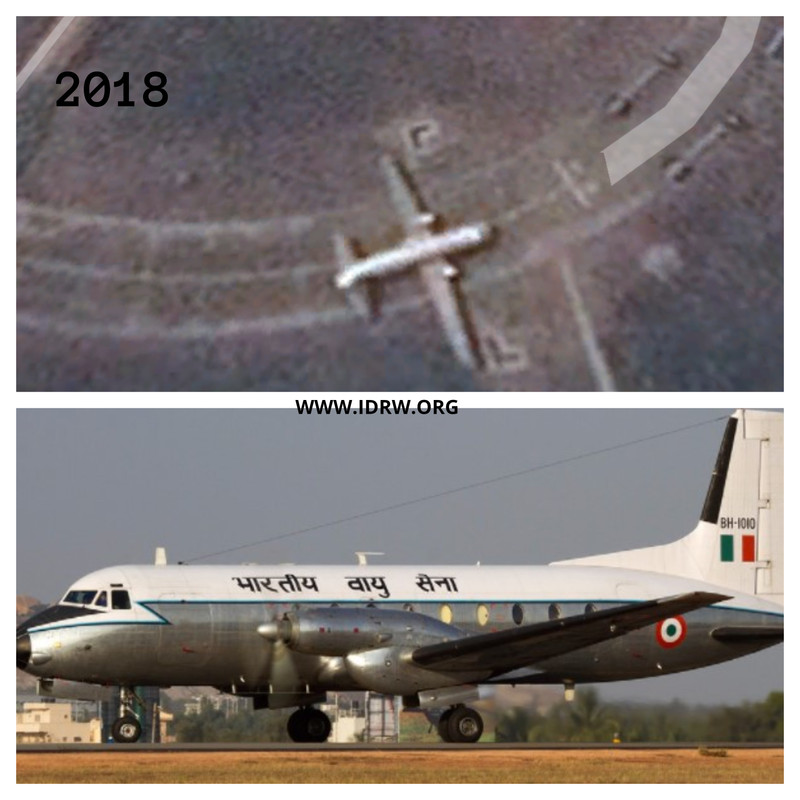 In 2018 satellite image of the Avro was sported with the old dual paint scheme of IAF that was white on top and chrome on the lower fuselage section but the 2021 Avro seen with the dome seems to have got a new Tipnis grey paint scheme that is now seen on all Avro aircraft fleet in IAF. But no one can say in certainty that both Avro aircraft seen in the same location are of the same aircraft but it does look like it was.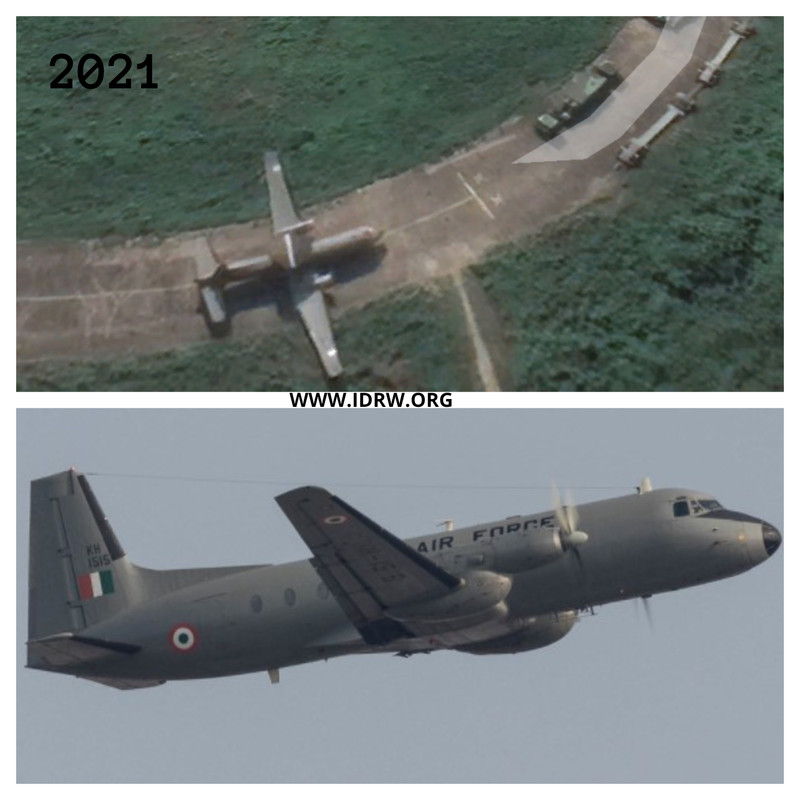 Now questions of what's it is doing in such a forward and sensitive airbase close to the Chinese border is any bodies guess and we don't know much about it but it certainly is not a grounded aircraft nor it is an old aircraft that was used as a testbed for the now-canceled AWACS AVRO program.
NOTE : Article cannot be reproduced without written permission of idrw.org in any form even for YouTube Videos to avoid Copyright strikes