SOURCE: ANI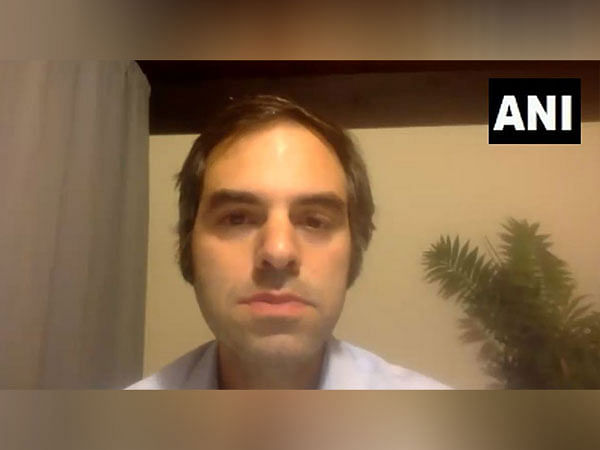 Director of South Asia Institute at the Wilson Centre, Michael Kugelman has said Canada's claims regarding an Indian hand in the killing of Khalistani Hardeep Singh Nijjar and the expulsion of an Indian diplomat was a 'surprising move'.
"I am very surprised by this development (expulsion of Indian Diplomat). That coming after a very dramatic allegation that President Trudeau made against India's Government. It's very surprising, something like this rarely happens. This is a key Western partner – a really big deal. These types of things do not happen so often. So, I was very surprised by this development,"
Kugelman said Canadian PM Justin Trudeau's actions "suggests a view that he believed what he was talking about."
"Clearly, for the PM of Canada to come out and speak before the House of Commons and make this allegation so publically in the way that he did, that would suggest that he feels he has very strong reasons to believe that what he is saying is accurate" he said.
"Would he really want to jeopardise such an important relationship with India? For me, the fact that he went public suggests a view that he believed what he was talking about" he added.
Canadian PM Trudeau on Monday accused the Indian government of being behind the fatal shooting of Hardeep Singh Nijjar.
Najjar, who was wanted in India, was gunned down outside a Gurdwara, in a parking area in Canada's Surrey, British Columbia on June 18. Hailing from Bharsinghpur village in Punjab's Jalandhar, Nijjar was based in Surrey and had been declared "absconder" by the National Investigation Agency (NIA).
Kugelman said that when Trudeau was in India and met with PM Modi, he brought up the assassination and his concerns about Indian involvement.
"It may have been that Trudeau thought he could deliver a strong message by going to India and meeting face-to-face with PM Modi and bringing these issues up. I understand that PM Modi also brought to Trudeau's attention his concerns about what has been happening with Sikh leaders in Canada" he said
"But we saw that he really did not have a very good visit to India, there were tensions in his meeting with Modi, he had problems with his aircraft, and he was stranded there for a few days. It became a bit of a mess. But keep in mind that he did not go to India, simply to meet PM Modi. He went there to participate in the G20 Summit," Kugelman added.
Canadian PM Trudeau on Monday (US local time) claimed that his country's national security officials had reasons to believe that "agents of the Indian government" carried out the killing of the Canadian citizen, who also served as the president of Surrey's Guru Nanak Sikh Gurdwara.
"Canadian security agencies have been actively pursuing credible allegations of a potential link between agents of the Government of India and the killing of a Canadian citizen, Hardeep Singh Nijjar," Trudeau said.
Meanwhile, signalling a further souring of bilateral ties, Canadian Foreign Minister Melanie Joly on Monday said an Indian diplomat in the country had been expelled.
"We see this possible breach of sovereignty as completely unacceptable, and so, that is also why we're coming (out) with this information (of the expulsion of the Indian diplomat) today," Joly said at a news conference.
India has, however, rejected the allegations by Canadian PM Trudeau regarding the government's involvement in the fatal shooting of Nijjar. In a statement, the Ministry of External Affairs (MEA) termed the allegations 'absurd 'and 'motivated'.
"We have seen and reject the statement of the Canadian Prime Minister in their Parliament, as also the statement by their Foreign Minister" said the MEA in an official statement.
"Allegations of the Indian government's "involvement in any act of violence in Canada are absurd and motivated" the release added.
"Similar allegations were made by the Canadian Prime Minister to our Prime Minister and were completely rejected," said the official release.
The release said India is a democratic polity with a strong commitment to the rule of law