SOURCE: IDRW NEWS NETWORK
In our previous report, idrw.org had revealed that DRDO's Electronics and Radar Development Establishment (LRDE) has started work on the development of upgraded Uttam Active electronically scanned array (AESA) fire-control radar (FCR) with the main antenna incorporating 992 arrays of TR modules instead of 780TR modules that is on the Uttam Mk1 radar antenna meant for Tejas Mk1A program.

Recently idrw.org has learned from the fresh tenders that has been issued that the Uttam Mk2 antenna will be mounted on a swashplate repositioner that enables the electronically scanned antenna, which is normally fixed in a forward position on a fighter aircraft, to be slewed to the left and to the right to increase its field-of-view this comes as a huge benefit during BVR [Beyond Visual Range] engagements when you don't want to point the aircraft directly into a specific area.
The swashplate repositioner allows AESA radar to be pointed at the target without the aircraft's nose pointing at it which minimizes the possibility of an opponent launching a missile toward the aircraft. The swashplate allows the pilot to take a beyond-visual-range missile shot and then turn 90 degrees while still giving mid-course updates to the missile fired.
Uttam Mk1 will be incorporated from the 21st Tejas Mk1A that goes into production from 2025-26 onwards. Uttam Mk2 is much smaller but packs more TR modules catering to the reduced nose section of the LCA AF-Mk2 with improved search and tracking capacities with the inclusion of the swashplate repositioner, Uttam Mk2 gets a large field of view that makes it possible to have a 140-degree search volume within a 200-degree look-angle around the nose of the aircraft.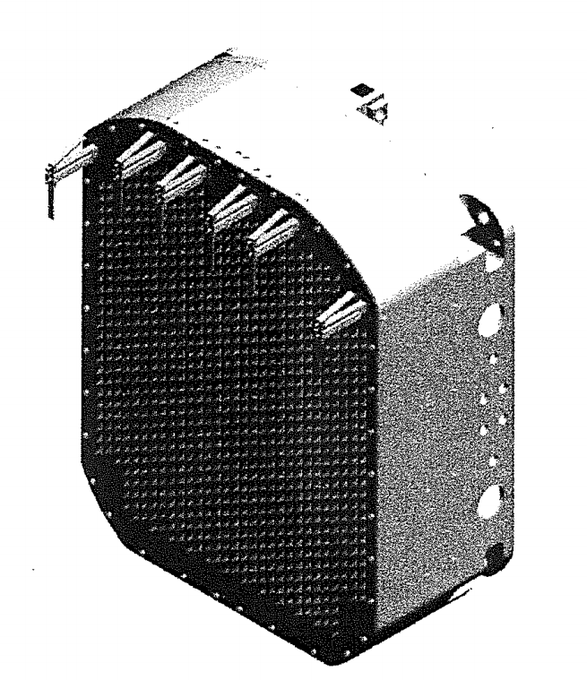 NOTE : Article cannot be reproduced without written permission of idrw.org in any form even for YouTube Videos to avoid Copyright strikes