SOURCE: UNI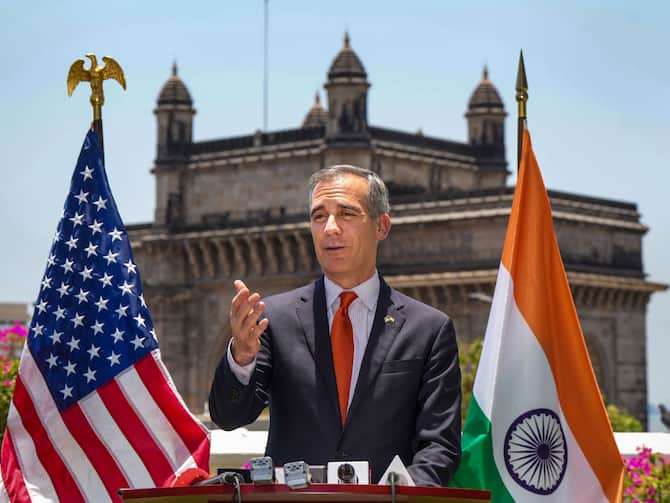 On Wednesday, US ambassador Eric Garcetti emphasized the shared concerns of the United States and India regarding the situation in Pakistan amid widespread political unrest in the neighboring country.
In response to the recent protests in Pakistan following the arrest of former Prime Minister Imran Khan, Garcetti alluded to the alignment of interests among the US, India, and the international community. He expressed the collective desire for stability in Pakistan, hoping that unrest would not prevail.
The United States maintains engagement with Pakistan in light of this objective, which serves the interests of India, the US, and the global community. Garcetti further expressed hope that the principles of the rule of law and peace would prevail across borders, emphasizing that the ultimate decision lies with the Pakistani people.
Reflecting on his personal experiences, Garcetti recalled his initial visit to India as a teenager and the profound lessons learned. He emphasized the interconnectedness of people worldwide, transcending factors such as geographical location, language, wealth, or religious beliefs.