SOURCE: NBC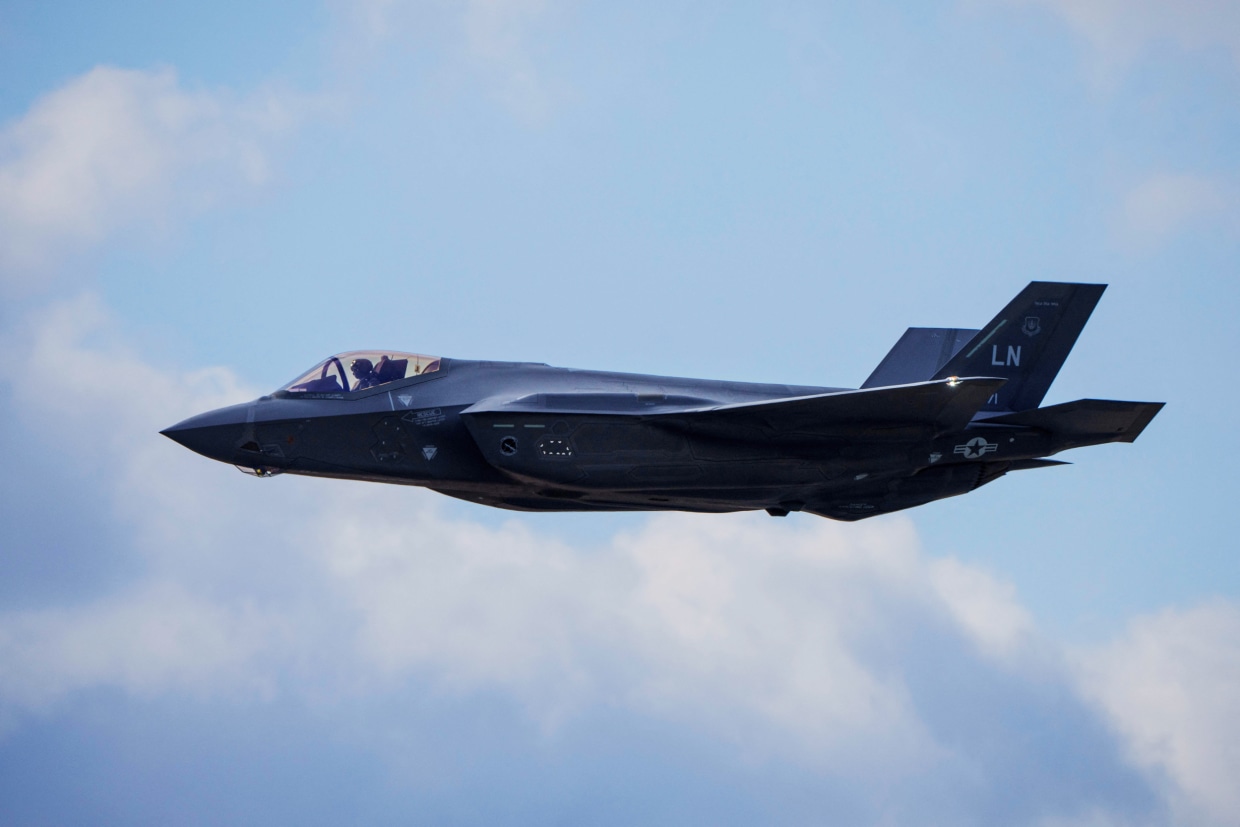 A U.S. fighter jet's stealth abilities appear to be working too well, with authorities forced to ask the public for help finding an F-35 that went missing somewhere over South Carolina when the pilot ejected due to a "mishap."
Joint Base Charleston, an air base in North Charleston, said it was working with Marine Corps Air Station Beaufort to "locate an F-35 that was involved in a mishap" on Sunday afternoon. The pilot was able to safely eject from the aircraft, an F-35B Lightning II jet, and was taken to a local medical center in stable condition, the air base said in a Facebook post at around 5:35 p.m. ET.
The jet was left in autopilot mode when the pilot ejected from the aircraft, so there's a possibility it could still be airborne, Jeremy Huggins, a spokesman at Joint Base Charleston, told NBC News over the phone.
However, he said searchers were focusing their attention north of the air base around Lake Moultrie and Lake Marion based on the jet's last-known position and coordination with the Federal Aviation Administration.
Asked whether that meant that officials believed the jet could have crashed, Huggins said he was unable to elaborate, but that more information would be forthcoming. The FAA did not immediately respond to a request for comment.
The circumstances that prompted the pilot to eject from the aircraft were not immediately clear.
The incident attracted some criticism, with Rep. Nancy Mace (R-S.C.) asking in a social media post: "How in the hell do you lose an F-35?"
"How is there not a tracking device and we're asking the public to what, find a jet and turn it in?" Mace wrote.
The jet's transponder, which usually helps locate the aircraft, was not working "for some reason that we haven't yet determined," The Washington Post reported, citing Huggins. Huggins said he was unable to confirm that detail as of early Monday morning.
Aerospace giant Lockheed Martin describes the F-35 series on its website as the "Most Advanced Fighter Jet in the World," as well as the "most lethal, stealthy and survivable aircraft."
The F-35 family includes three single-seat variants, including the F-35A conventional takeoff and landing jet, the F-35B short takeoff/vertical landing variant and the F-35C carrier.