SOURCE: AFI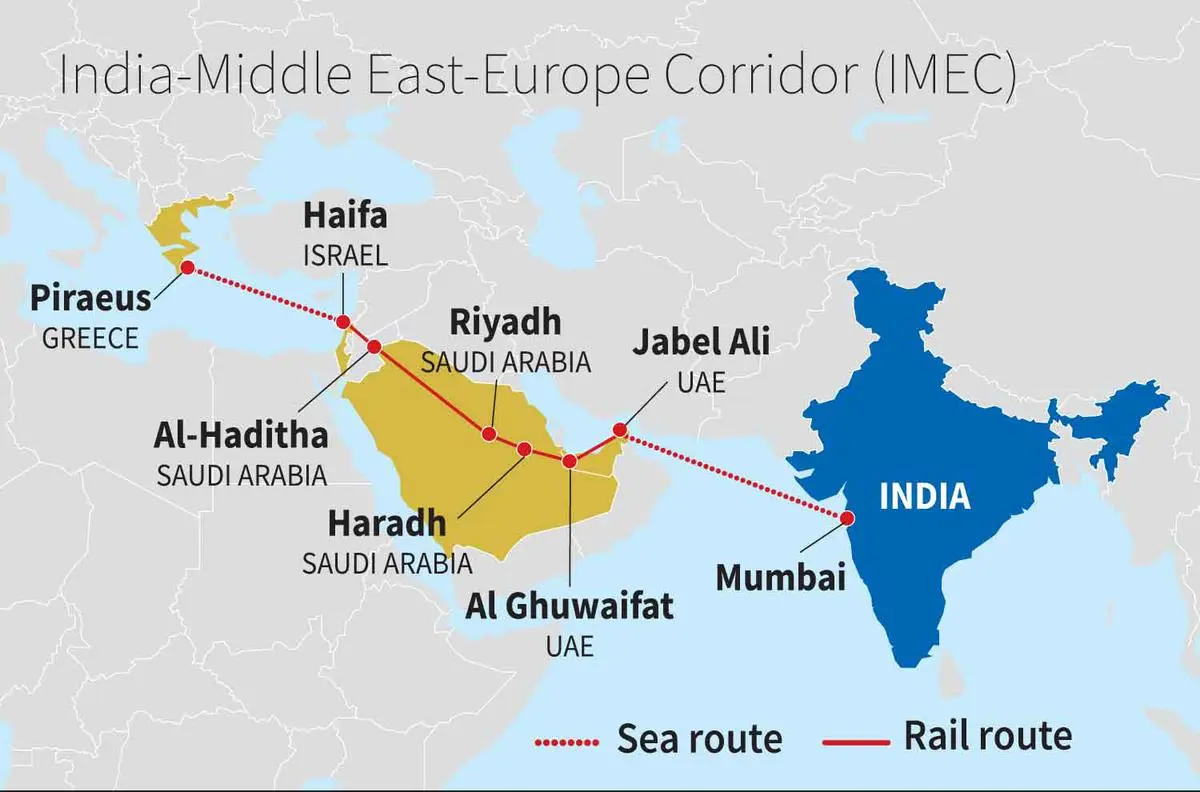 Turkey's President Recep Tayyip Erdogan has recently pushed back against plans for the creation of the India-Middle East-Europe Economic Corridor (IMEC), which aims to establish a trade route connecting South Asia to Europe. Leaders from India, Saudi Arabia, and the European Union (EU) have proposed this corridor, bypassing Turkey. Erdogan's objections emphasize Turkey's vital role as a production and trade base and the need for it to be included in any major trade corridor for the smooth flow of goods between East and West.
The India-Middle East-Europe Economic Corridor, also known as IMEC, is an ambitious trade corridor project that seeks to establish railway lines and shipping routes linking South Asia to Europe. The corridor would pass through the United Arab Emirates, Saudi Arabia, Jordan, Israel, Greece, and various European destinations. The goal is to significantly reduce shipping times, decrease costs, and minimize fuel consumption, all of which could have substantial economic benefits.
President Erdogan's strong stance against the IMEC project centers on Turkey's pivotal geographical location. He emphasizes that Turkey serves as a crucial production and trade hub, making it indispensable for any efficient east-to-west traffic flow. Erdogan insists that excluding Turkey from the corridor would not be in the best interest of international trade.
To assert its importance in global trade corridors, Turkey has advocated for the Iraq Development Road Project. This ambitious initiative aims to connect the Gulf region to Turkey and Europe through a comprehensive railway and highway system. Key ports in the United Arab Emirates, Qatar, and Iraq are part of this project, which offers a viable alternative for optimizing trade routes in the region.
President Erdogan has noted the support of the United Arab Emirates (UAE) in recognizing Turkey's role in these trade corridors. UAE President Mohammed bin Zayed has shown enthusiasm for the Iraq Development Road Project, suggesting swift negotiations and the immediate commencement of construction. This alignment of interests underscores the importance of collaborative efforts to enhance global trade connectivity.