SOURCE: AFI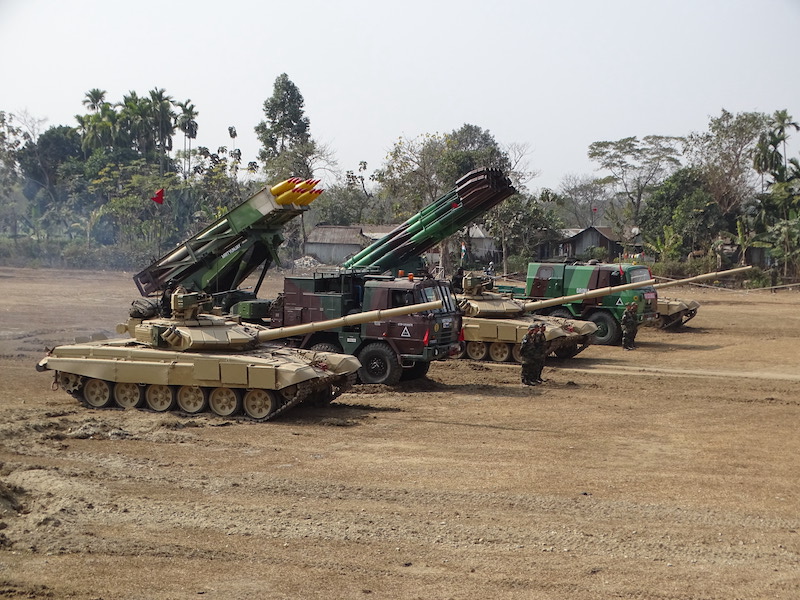 The highly anticipated joint military exercise, 'Trishakti Prahar,' kicked off near the western border of Rajasthan in Jaisalmer on Monday. Involving over 25,000 troops, this joint exercise will continue until November 25. The Indian Air Force, Indian Army, and Navy are participating in this collaborative drill, emphasizing mutual coordination among the three branches.
Key Highlights of the Exercise:
Live Practice of War Scenarios: 'Trishakti Prahar' focuses on conducting live practices of actual war situations with complete coordination between the Indian Army, Navy, and Air Force.
Long Range Reconnaissance Attacks: The exercise includes the practice of long-range attacks by reconnaissance aircraft to gather intelligence and other critical information. The objective is to simulate precise and high-volume attacks for effective enemy destruction.
Showcasing Operational Capability: The Pune-based South Western Command of the Indian Air Force will demonstrate its operational capability and readiness, serving as a major attraction during the joint military exercise.
Integrated Military Activities: Various military activities, including integrated air-land operations, combined arms operations, fast mobility, and deep strike offensive capabilities, will be showcased during the exercise.
Adaptation to Global Events: 'Trishakti Prahar' is conducted with the aim of devising new strategies, taking inspiration from global events such as the ongoing conflict between Ukraine and Russia and the Israel-Palestine war.
Participation and Technologies Tested:
Over 25,000 Soldiers: The joint military exercise involves more than 25,000 soldiers from all three wings of the Indian Army, showcasing a comprehensive display of military prowess.
Technological Testing: The exercise includes the testing of specific technologies like unmanned aerial vehicles, precision-guided missiles, loiter munitions, counter-drone systems, communication systems, and automatic spectrum monitoring systems.
Diverse Arsenal: Various weapons, including howitzers, helicopters, T-90s, Arjun main battle tanks, fighter aircraft, Apache attack helicopters, Chinook heavy lift helicopters, and Navy aircraft, are actively participating in the exercise.