SOURCE : UNI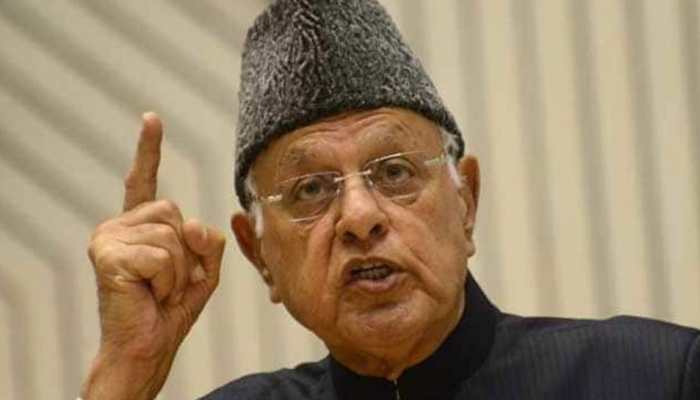 Former Jammu and Kashmir chief minister and National Conference president Farooq Abdullah has stated that the Kashmir issue will not be resolved "unless we talk to our neighbour" and find a real solution to the decades-old problem. The NC chief also said India will not be able to progress and be strong "unless we are one". The 85-year-old politician was speaking at a book launch. The book, "A Life in the Shadows: A Memoir," was written by former RAW chief A S Dulat, who retired in 2000.
"India is a unique country because we all think alike…We must return to Gandhi's India…
"If the nation is to progress, the division must end," Abdullah said. "We will never be strong as a country unless we unite," he said. "The problem of Kashmir will not go away…And, I'm afraid to say, terrorism will persist unless we talk to our neighbour and find a true solution," Abdullah said, without naming Pakistan.
Abdullah said he had given the same message of both countries being "united and of building bridges" when former Prime Minister Atal Behari Vajpayee had sought his opinion before he travelled to Pakistan in 1999. Today's prime minister (Narendra Modi) has "said openly that war is not a solution for anything," he said, citing the Russia-Ukraine conflict as an example.