SOURCE: DRDO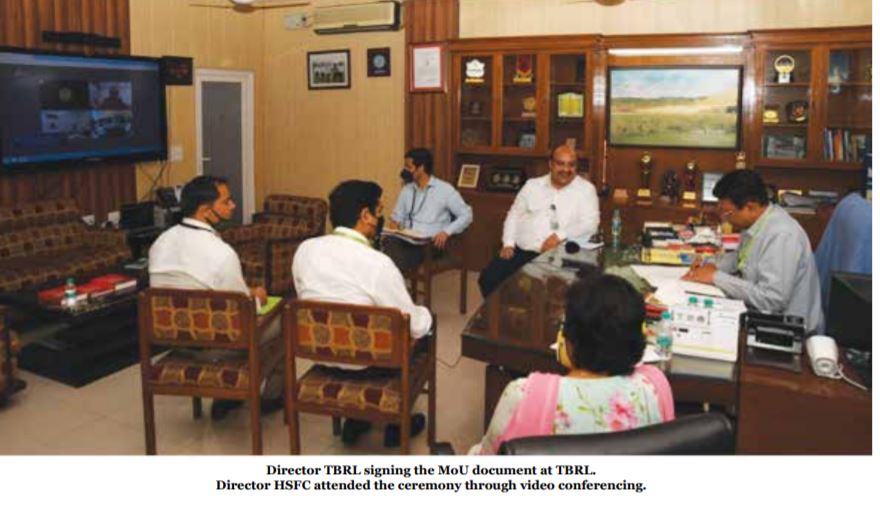 A Memorandum of Understanding (MoU) was signed between TBRL and Human Space Flight Centre (HSFC) on 31 March 2021 for conducting hypervelocity impact studies on Gaganyaan Crew Module material specimens against Micro-Meteoroid and Orbital Debris (MMOD). Keeping in view the current situation of the COVID-19 pandemic in the country, the ceremony was held through video conferencing.
Dr Unnikrishnan Nair, Director, Human Space Flight Centre stressed the importance of hypervelocity impact studies to ensure the safety of crew members during the space mission. He highlighted the threat of space debris impact due to the exponential increase in MMOD around the earth in the last 60 years of space exploration. This orbital debris is moving at such high velocities that the impact of even a paint flake can cause significant damage to the crew module in the absence of appropriate shielding. Shri Tapan Khilariwal, DRDO Coordinator for Gaganyaan Mission, informed that more than 50 hypervelocity impact tests have been envisaged in the MoU to evaluate critical components of the crew module against MMOD impact.
Prateek Kishore, OS and Director TBRL, promised full commitment to provide necessary scientific assistance from TBRL for India's first human space mission. A two-stage light gas gun facility at TBRL, which is the only test facility in India to achieve a velocity of more than 5000 m/s, will be utilized to conduct the hypervelocity impact studies. Some feasibility tests have already been conducted on dummy targets to establish the internal ballistics parameters and highspeed diagnostics to meet the stringent timelines of the human space mission.