SOURCE: THE WEEK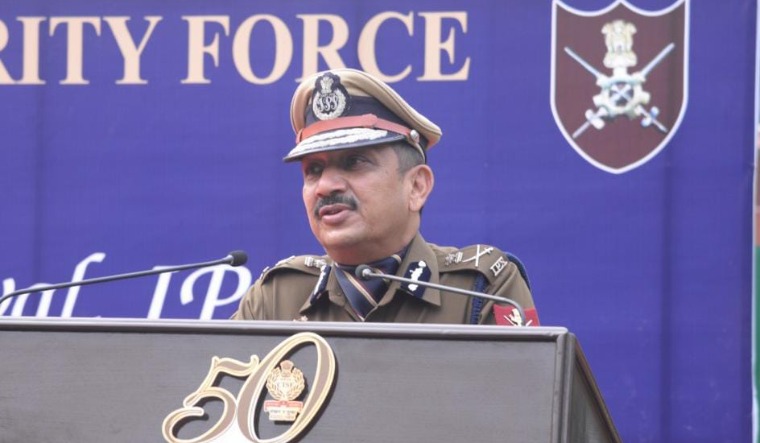 Amid much anticipation, the Centre on Tuesday evening announced that IPS officer Subodh Kumar Jaiswal had been appointed the new director of the Central Bureau of Investigation (CBI). Jaiswal, who is currently the chief of the Central Industrial Security Force (CISF), will have a fixed tenure of two years as the CBI chief.
Jaiswal, who is an 1985 batch IPS officer of the Maharashtra cadre, has had an eventful career, serving in multiple agencies. In Maharashtra, Jaiswal started his career as additional superintendent of Amravati and later went on to serve in Osmanabad, Gadchiroli, Amravati and Aurangabad districts. He has also served as additional commissioner of Mumbai Police. He was head of the special investigation team, appointed by the Bombay High Court, to probe the stamp paper scam perpetrated by Abdul Karim Telgi. Telgi, who was nabbed in 2001, orchestrated a scam valued at around Rs 3,000 crore using fake stamp papers. He was convicted in 2007. Telgi died in 2017.
Jaiswal also headed the probe by the Maharashtra Anti-Terrorism Squad (ATS) into the serial train blasts in Mumbai's suburban network that killed over 180 people and left 800 injured. Twelve Islamic militants affiliated to SIMI were arrested and convicted in 2015 for the attacks, with five receiving death sentences.
Jaiswal also led the probe into the Malegaon blast case in 2006.
Jaiswal left Maharashtra for a deputation with the Research and Analysis Wing (R&AW), the country's external intelligence service, in 2009. The stint lasted for nine years, with Jaiswal being an additional secretary. Prior to that, Jaiswal had also served with the Intelligence Bureau.
Jaiswal returned to Maharashtra in July 2018 to take over as Mumbai Police commissioner. At the time, The Times of India had reported then Maharashtra chief minister Devendra Fadnavis had raised with Prime Minister Narendra Modi the matter of Jaiswal being repatriated to his state cadre.
In February 2019, Jaiswal was appointed DGP of Maharashtra. It was under his supervision that the Maharashtra Police investigated the Bhima-Koregaon violence, the case being subsequently transferred to the CBI.
In January this year, Fadnavis, now leader of the opposition, had described Jaiswal's acceptance of the post of chief of the CISF as "unfortunate", blaming it on the IPS officer's uneasy relationship with the Uddhav Thackeray government. Jaiswal, reportedly, opposed the transfer policy of the Uddhav Thackeray government.Fadnavis had then said "It is a very sad and unfortunate development that a good officer like him had to request for a Central deputation. He is a good officer but he was frustrated due to the continuous interference from the government, particularly the state home ministry," ANI reported.