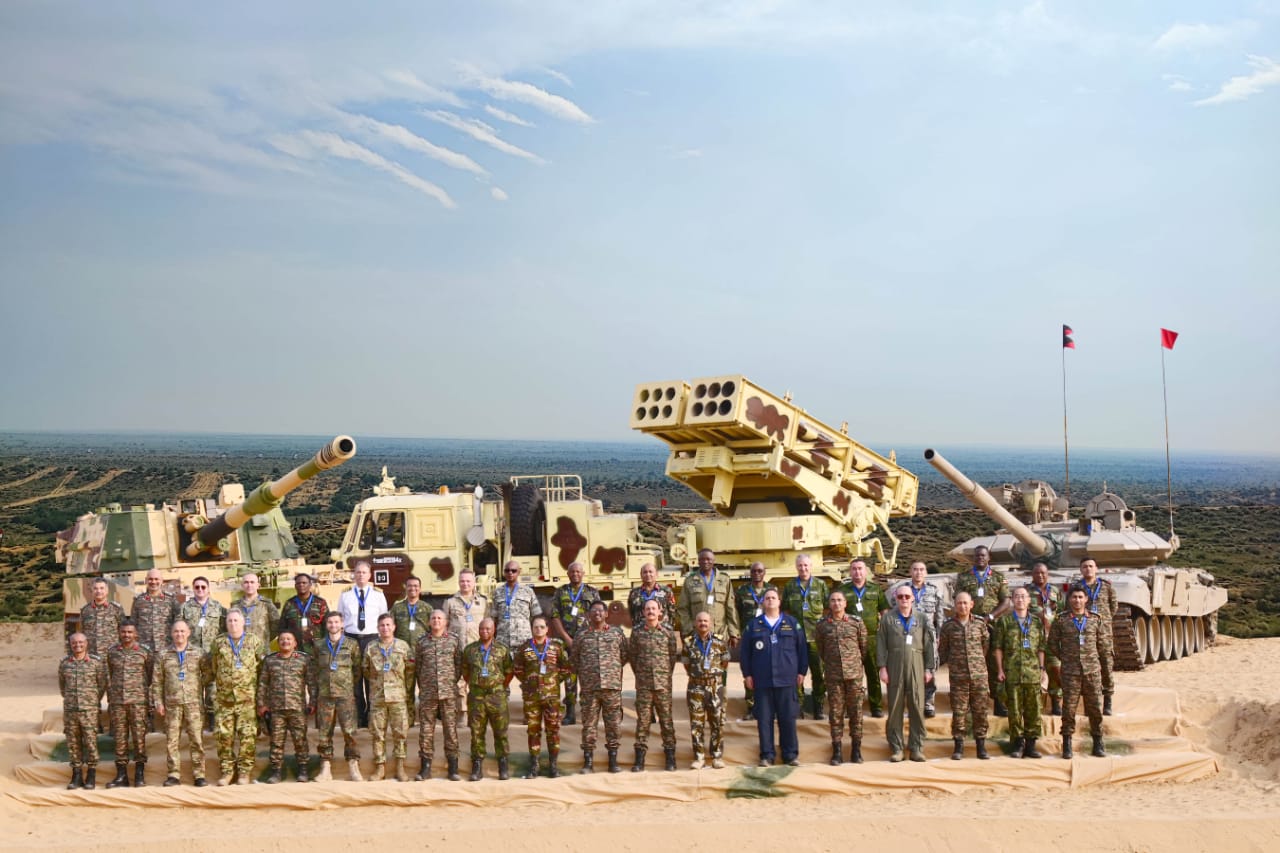 As part of the TriServices Foreign Service Attaches Tour, officers witnessed a Firepower & Manoeuvre Demonstration showcasing the Operational Capability of Strike Corps in Integrated Theatre operations. The demonstrations showcased surveillance by Drones, target pulverusation using lethal firepower of long & medium range Artillery in conjunction with indigenous Attack Heptr Rudra, and assault on objective by a Combat Group.
The Firepower & Manoeuvre Demonstration showcased the Strike Corps' capability to seamlessly integrate various arms of the Indian Army, including Artillery, Infantry, and Aviation, to achieve decisive victory in complex battlefield scenarios. The use of drones for surveillance, the lethal firepower of long and medium-range artillery, and the precision of the Attack Helicopter Rudra were impressive. The assault on the objective by a Combat Group demonstrated the Strike Corps' ability to rapidly deploy and overwhelm enemy forces.
The FSAs also laid Wreath at the Jaisalmer War Memorial, paying their respects to the brave soldiers who laid down their lives for the nation. The visit to the Jaisalmer War Memorial provided the FSAs with an opportunity to learn about the sacrifices made by Indian soldiers during the 1965 India-Pakistan War.
The visit of the FSAs to the Strike Corps was a valuable opportunity for them to witness the Indian Army's capabilities and professionalism. The demonstration showcased the Strike Corps' ability to operate in a variety of terrains and conditions, and its commitment to defending the nation's borders.