SOURCE:  JOYDEEP GHOSH / FOR MY TAKE / IDRW.ORG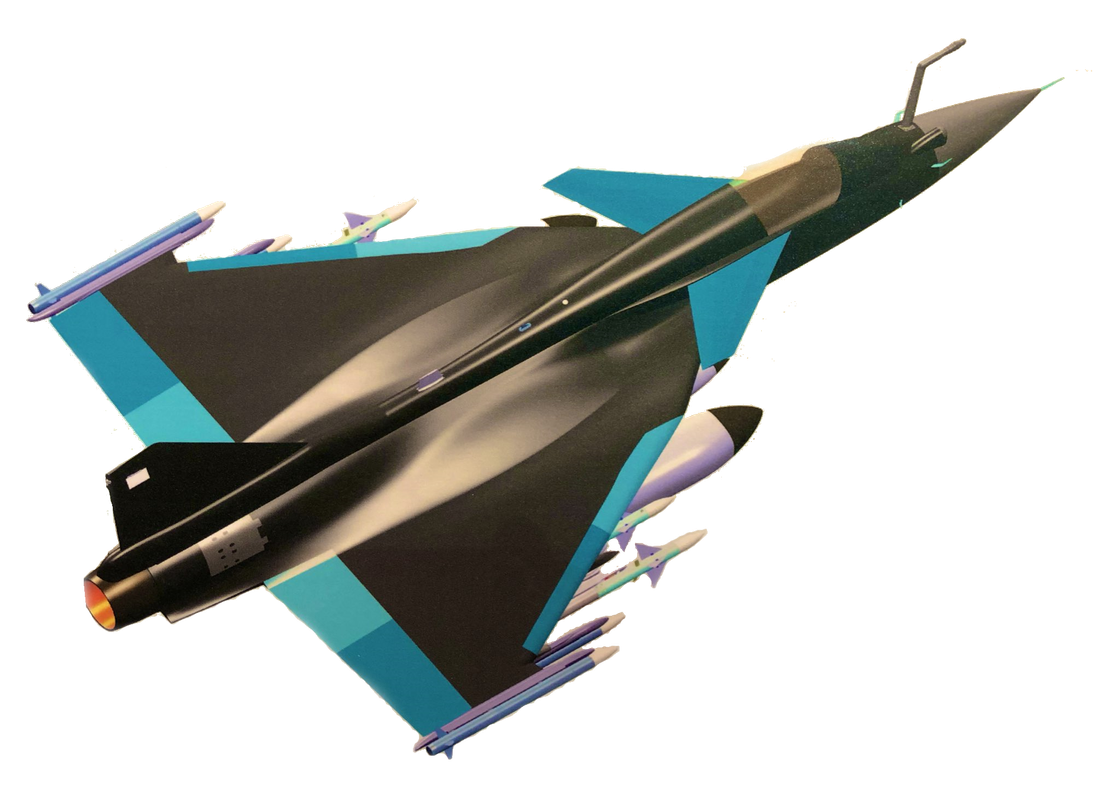 It's now a well-known fact that Tejas Mk1/LCA that has been over 35 years in the making is a woefully short of being able to be declared as combat ready fighter jet.  Its developers DRDO's ADA/ADE still haven't been able to deliver the perfect jet to the end user IAF. This has resulted in various versions; one is IOC version (20 jets are to be developed) and second is FOC version (20 jets are to be developed); all powered by GE 404 engine.
But these jets are still way of the mark, bcoz these jets wont/don't have RWR or MAWS or OBOGS, which basically means these 40 jets will be sitting ducks in a hostile environment, and will be only suitable for flying only in friendly air space. This also means that these 40 jets are only suitable as LIFT (Lead In Fighter Trainer) or their trainer versions as SPORT (Supersonic Omni Role Trainer Aircraft).
Tejas Mk1A/LCA – The Concept
It is bcoz of thee shortcomings the end user IAF has asked for 83 improvements that are to be included into the next version, the Tejas Mk1A/LCA. The problem is even this version of the fighter jet is useless, reason is simple, that the 83 improvement as asked by IAF on the Tejas Mk1A simply can't be stuffed in the same Tejas Mk1/LCA airframe. For the effective inclusion of these 83 improvements it is important that Tejas Mk 1A/LCA has to be bigger than Tejas Mk1 and has to be powered by a more powerful engine and not the GE 404 engine.
But the problem is DRDO/ADA/ADE have clearly stated that Tejas Mk 1A/LCA will be same in size to Tejas Mk1 and will be powered by the same GE 404 engine. It is anybody's guess from this to understand; as to how good the Tejas Mk 1A/LCA even after 83 improvements as demanded by IAF will be. This is a fact DRDO/ADA/ADE knows very well but will not admit it and this is why they have come up with the Tejas Mk2/MWF (Medium Weight Fighter) which will be an altogether new jet powered by much powerful GE 414 EPE engine.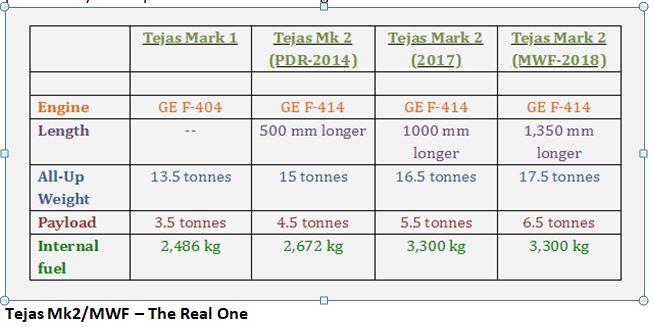 Tejas Mk2/MWF – The Real One
Even if the work starts on Tejas Mk2/MWF at the earliest by 2020, the fighter jet is not expected to see the light of the day before 2032 in its IOC version. By all means Tejas Mk2/MWF will be a very capable aircraft inclusive of everything that is missing in Tejas Mk1/LCA. So, it is a much better option to stop all work on Tejas Mk1A/LCA and fully concentrate on developing the Tejas Mk2/MWF that might even get a new name. in all sense the Tejas Mk2/MWF will be true indigenous multi role fighter jet.
Many may argue that why should the Tejas Mk1/LCA expertise be wasted and production line be kept idle. No one is suggesting to waste the expertise, instead paddling the Tejas Mk1/LCA as LIFT (Lead In Fighter Trainer) or their trainer versions as SPORT (Supersonic Omni Role Trainer Aircraft) just like what was proposed to Malaysia at LIMA 2019 is the best option.Ifthat order is successful and more such orders are received in future; it will not only help keep the production line busy but also help enhance expertise of HAL, the builder.
Tejas Mk2/MWF – The New Design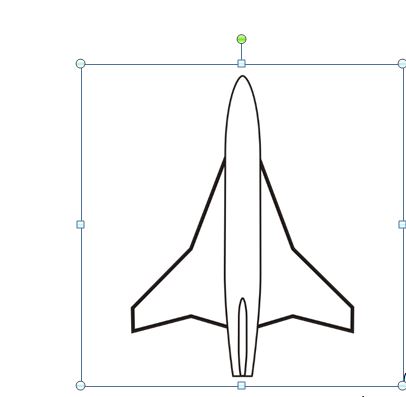 It is being suggested that Tejas Mk2/MWF airframe will be similar in looks to Tejas Mk1/Mk1A/LCA in looks, only that it will be larger in size, width, height and power. This makes the former more powerful than the latter. So, one should expect that if the new aircraft will be almost a new aircraft, albeit larger;
then why not go for a new design.
The above shown double cranked arrow delta design, is something similar to hat was suggested by US company GE engine in 1990s as an airframe design for LCA concept at that time when India and US were cooperating in every field till 1998 nuclear test stopped everything. There are several benefits of going for a double cranked arrow delta design for Tejas Mk2/MWF airframe, some ofthese being
Improved supersonic performance while maintaining comparable transonic performance
Higher aerodynamic performance and manoeuvrability at high angles of attack
Outboard wing leading-edge that has smaller sweepback angle than the inboard wing, increases wing aspect ratio and low-speed performance improves
So, in all essence it is a good idea to directly go for Tejas Mk2/MWF from Tejas Mk1/LCA and just not go for Mk1A/LCA as it is a waste of time and money. Also, it is better idea to paddle Tejas Mk1/LCA as LIFT (Lead In Fighter Trainer) or their trainer versions as SPORT (Supersonic Omni Role Trainer Aircraft). Another advantage is that the new design may well help in development of Naval Tejas Mk2/MWF that may well take off from Indian Navy aircraft carriers like INS Vikramaditya/INS Virant/INS Vishal or even the 4 LPHs to be ordered by IN in future.
Disclaimer : Articles published under " MY TAKE " are articles written by Guest Writers and Opinions expressed within this article are the personal opinions of the author. IDRW.ORG is not responsible for the accuracy, completeness, suitability, or validity of any information on this article. All information is provided on an as-is basis. The information, facts or opinions appearing in the article do not reflect the views of IDRW.ORG and IDRW.ORG does not assume any responsibility or liability for the same. article is for information purposes only and not intended to constitute professional advice .
Article by  JOYDEEP GHOSH /,  cannot be republished Partially or Full without consent from Writer or idrw.org