SOURCE : API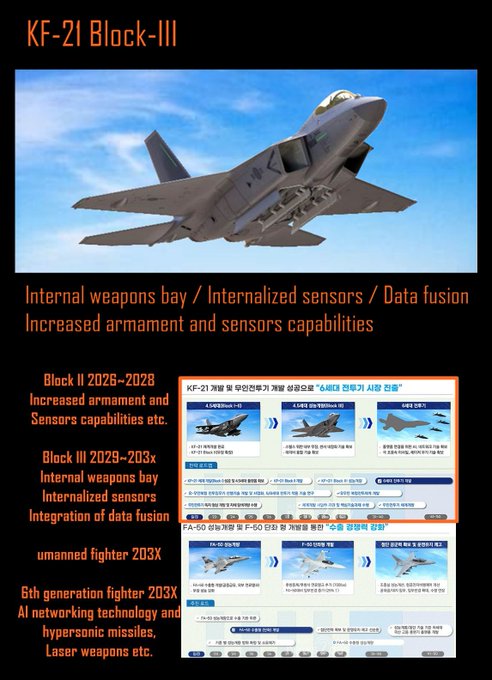 South Korea's KF-21 fighter jet, which features advanced 5th generation technology such as an internal weapons bay and integrated sensors and data fusion, is set to be launched in 2029-30. The KF-21, also known as Boramae, is a project of the country's Defense Acquisition Program Administration (DAPA) and is being developed by Korea Aerospace Industries (KAI).
The KF-21 will be the first fighter jet to be developed in South Korea and will replace the country's aging fleet of F-4 and F-5 fighter jets. It is designed to be an all-weather, multirole fighter with advanced avionics and a high degree of maneuverability. The internal weapons bay will allow the aircraft to carry a variety of weapons while reducing its radar signature.
In addition to its advanced technology, the KF-21 will also feature a number of innovations that are unique to South Korea. For example, it will be equipped with a "smart skin" that can detect and repair damage to the aircraft, as well as a "silent ejector seat" that reduces the risk of injury to the pilot during ejection.
The KF-21 is expected to be a major boost for South Korea's defense industry and will help the country to become more self-sufficient in the production of advanced military hardware. It is also expected to be a major export product, with several countries expressing interest in purchasing the aircraft once it is available.