SOURCE:  DINESH BEHARA/ FOR MY TAKE / IDRW.ORG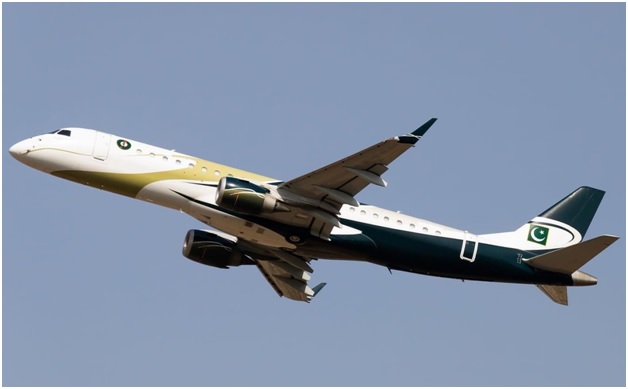 Boeing P-8i Neptune, a maritime patrol and anti-submarine aircraft is one of the game-changing platforms being operated by the Indian Navy. P-8i aircraft currently gives India a distinct advantage over China in the Indian Ocean region as this aircraft is the best in its class. China operates Harbin Sh-5 and Shaanxi Y series aircraft's[1], which are turboprop or propeller aircraft as compared to P-8i which is turbofan or jet-powered (Jet powered gives speed and range over propeller aircraft).
P-8i has excellent electronic capabilities and apart from maritime warfare, it is also used in intelligence, surveillance, and reconnaissance missions. It was deployed during the 2017 Doklam standoff although it's a naval aircraft[2], such are the advantages of these aircraft that our neighbor Pakistan has started to acquire these kinds of aircraft[3].
Pakistan has started acquiring Embraer lineage 1000 aircraft named 'Sea Sultan' to replace its Lockheed P-3 Orion and to serve the same purpose as Boeing P-8i. The acquisition is aligned with Pakistan Navy's modernization plan and would serve the intention of maintaining the balance with the Indian Navy. The induction of the Sea sultan will definitely enhance the Pakistan navy's maritime surveillance capabilities[4] [5].But what is interesting is the makeshift arrangements ("Jugaad") that were done to acquire these aircraft. Sea sultan is converted from Embraer lineage 1000 civilian aircraft. Italy's Leonardo will support to equip the aircraft with anti-submarine systems and South Africa's Paramount Group will support the conversion from the airliner, Even P-8i is based on Boeing 737 airliner but unlike Sea sultan, P-8i is entirely manufactured by Boeing.

The People's Republic of China is rapidly modernizing its military. China is modernizing all its wings, whether it's nuclear force, rocket force, air force, etc. but the rate at which its navy is expanding is astonishing. In 2021 alone, it inducted at least 8 destroyers, 2 helicopter decks, 1 nuclear-powered ballistic missile submarine[6]. China aims to make its military one of the strongest by 2049[7] (that means to indirectly overtake the United States). But already China has the largest Navy in the world numerically[8].

It's well known that China lags behind the United States in naval aviation and aircraft carriers. Therefore, China is now trying to catch up with the U.S. in these areas. In terms of Aircraft Carriers, China now operates 2 aircraft carriers[9], and it took 6 years (2013-2019) for the 2nd carrier Shandong from manufacturing to commissioning[10], which is an impressive feat.

Let's compare the same (lead time) for the latest aircraft carriers of some of the major naval powers.
Country Vessel Duration
India INS Vikrant = 13 years (2009-2022) expected[11] [12]
USA USS Gerald Ford = 12 years (2005-2017)[13] [14]
UK HMS Queen Elizabeth = 11 years (2009-2020)[15] [16]
China Type 003 = 8 years (2016-2024) expected[17] [18]
Chinese present aircraft carriers are with Ski-jump to launch the aircrafts. But China is currently building 'Type 003' carrier, a Flat deck CATOBAR (Catapult-assisted take-off barrier-arrested recovery) variant, which is advanced than a ski-jump and can launch heavier aircraft, another surprising point is that China is directly building the carriers with EMALS than traditional the steam catapult[17] [18]. It is expected that Type 003 would be commissioned by 2024 which means it took 8 years (2016-2024) to complete which is significantly less than the other countries.
If China can produce such large vessels with such speed, then it can roll out aircraft like Sea sultan in no time. Because ambivalently China can access these aircraft from Pakistan for their own R&D, and we know how good is China in reverse engineering. There are many instances where China has copied military technologies from western countries through industrial espionage. For example, many geopolitical experts believe that the z-20 utility helicopter which looks strikingly similar to the versatile Black Hawk helicopter of the United States was assessed by the Chinese after the 2011 raid on the Abbottabad compound[19]. It's a great Irony that European countries which talk about Indo-pacific, freedom of navigation, rules-based order, etc. are not limiting their flow of technology to China indirectly via Pakistan.
For its type 003 CATOBAR carrier, China is testing KJ-600, an airborne early warning aircraft that is again similar to E-2D Hawkeye of the United States Navy[20]. I assume China will also soon roll out an ASW helicopter similar to MH-60 Romeo since it is based on Black hawk and z-20 is an alleged copy of Black hawk, interesting to note here is that the Indian navy has ordered Romeo's from the U.S. China is expanding its Navy and obviously it will step-up its naval aviation to support all its maritime activities. Japan is also operating Kawasaki P-1 which is a bigger aircraft than Boeing P-8[21]. So, China will definitely need a maritime aircraft like Sea sultan and it will easily get those thanks to its all-time ally Pakistan.
REFERENCEs
Image: Pakistan Navy Twitter
[1] https://en.wikipedia.org/wiki/List_of_maritime_patrol_aircraft
[2] https://www.aninews.in/news/national/general-news/came-to-know-of-navys-p-8i-aircrafts-capabilities-during-doklam-episode-gen-bipin-rawat20200217195306/
[3] https://www.defensenews.com/naval/2020/10/26/pakistani-navy-confirms-brazilian-jetliner-will-replace-orion-patrol-aircraft/
[4] https://www.theweek.in/news/world/2021/09/05/sea-sultan-what-we-know-about-pakistan-new-submarine-hunter-jet.html
[5] https://nationalinterest.org/blog/buzz/will-pakistan%E2%80%99s-new-sea-sultan-sub-hunter-be-used-guide-anti-ship-ballistic-missiles
[6] https://www.navalnews.com/naval-news/2022/01/plan-in-motion-chinese-navys-massive-ship-commissionings-in-2021/
[7] https://nypost.com/2021/11/09/china-seeking-world-class-military-by-2049-pentagon-report/
[8] https://news.usni.org/2021/11/03/china-has-worlds-largest-navy-with-355-ships-and-counting-says-pentagon
[9] https://www.defenseworld.net/news/28188/Chinese_Navy_Ready_for_Dual_Aircraft_Carrier_Missions#.YdmpxWhBxaS
[10] http://www.xinhuanet.com//english/2017-04/26/c_136237552.htm
[11] https://www.thehindu.com/news/national/navy-floats-out-first-indigenous-aircraft-carrier/article2758985.ece
[12] https://timesofindia.indiatimes.com/india/indias-first-indigenous-aircraft-carrier-to-be-named-ins-vikrant-finally-begins-sea-trials/articleshow/85031100.cms
[13] http://www.uscarriers.net/cvn78history.htm
[14] https://web.archive.org/web/20170723012953/http://www.navy.mil/submit/display.asp?story_id=101579
[15] http://news.bbc.co.uk/1/hi/scotland/8137703.stm
[16] https://www.nao.org.uk/wp-content/uploads/2017/03/Delivering-Carrier-Strike.pdf
[17] https://breakingdefense.com/2021/11/chinas-newest-aircraft-carrier-may-launch-early-next-year-how-many-aircraft/
[18] https://www.csis.org/analysis/signs-point-chinas-third-aircraft-carrier-launching-soon
[19] https://www.thedrive.com/the-war-zone/40853/stealthy-variant-of-chinas-z-20-black-hawk-clone-emerges-in-concept-model-form
[20] https://www.forbes.com/sites/hisutton/2020/09/13/chinas-new-carrier-plane-is-more-than-a-hawkeye-clone/?sh=3fa1dc3417a5
[21] https://en.wikipedia.org/wiki/Kawasaki_P-1#:~:text=Japanese%20officials%20have%20claimed%20that,for%20the%20maritime%20patrol%20mission.
Disclaimer : Articles published under " MY TAKE " are articles written by Guest Writers and Opinions expressed within this article are the personal opinions of the author. IDRW.ORG is not responsible for the accuracy, completeness, suitability, or validity of any information on this article. All information is provided on an as-is basis. The information, facts or opinions appearing in the article do not reflect the views of IDRW.ORG and IDRW.ORG does not assume any responsibility or liability for the same. article is for information purposes only and not intended to constitute professional advice .
Article by DINESH BEHARA , cannot be republished Partially or Full without consent from Writer or idrw.org